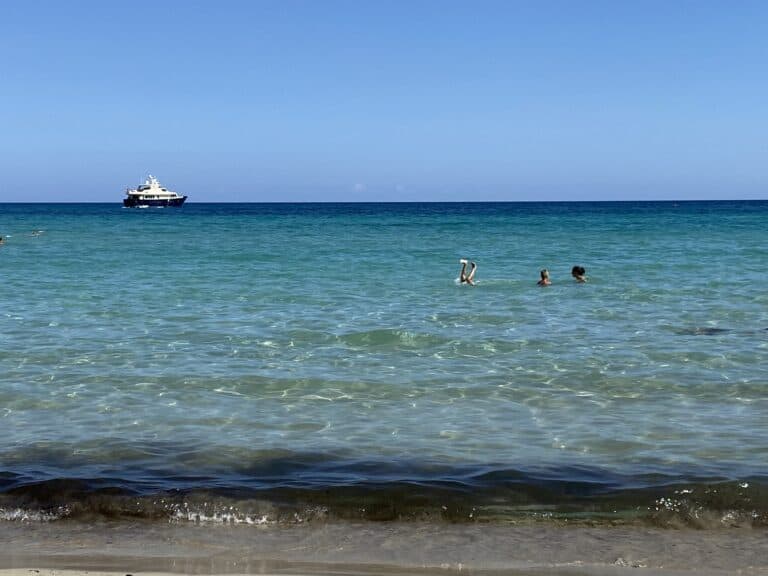 [ Aug.2022 ] Our summer holiday, staying in Syracuse in Sicily, was already more than half way through.
Since it was a stay type holiday, we also worked.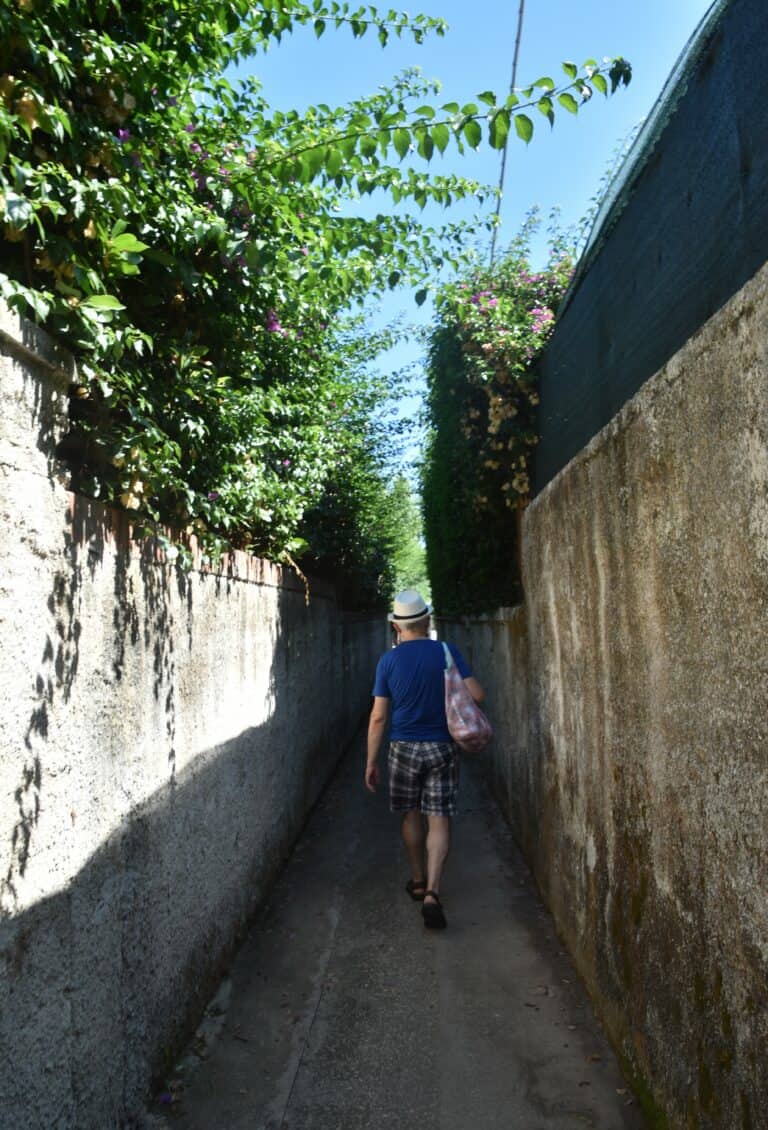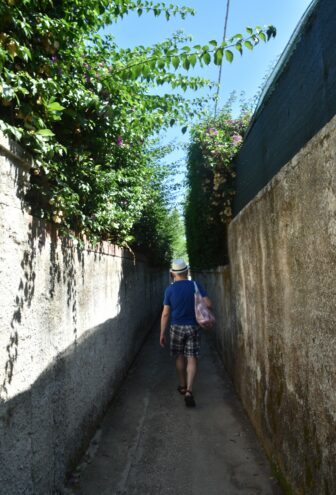 On this day, after working in the morning, we went out for swimming in the afternoon.
This time it was a beach called Fontane Bianche recommended by the owner of the Airbnb.
Actually, we wanted to go to San Lorenzo Beach where we went five years ago,  at least once while we were staying in Syracuse.
The boatman on the boat trip a few days before recommended it, too, but there was no transportation, so we had to give it up.
If you look at the map, it's just a stone's throw away from Syracuse, but if you don't have a car, you'll have to take trains, buses, and taxis.
Unlike when he was young, my husband has a severe fear of cliffs now, and I'm a paper driver, so we do not drive in unfamiliar areas anymore.
So, we took the number 21 bus from the bus stop in Syracuse to this Fontane Bianche.
I was a little annoyed about the lack of information, but it was helpful to have someone waiting for the same bus by chance.
Free ride this time, too.
By the third time of the free ride, the feeling of guilt receded.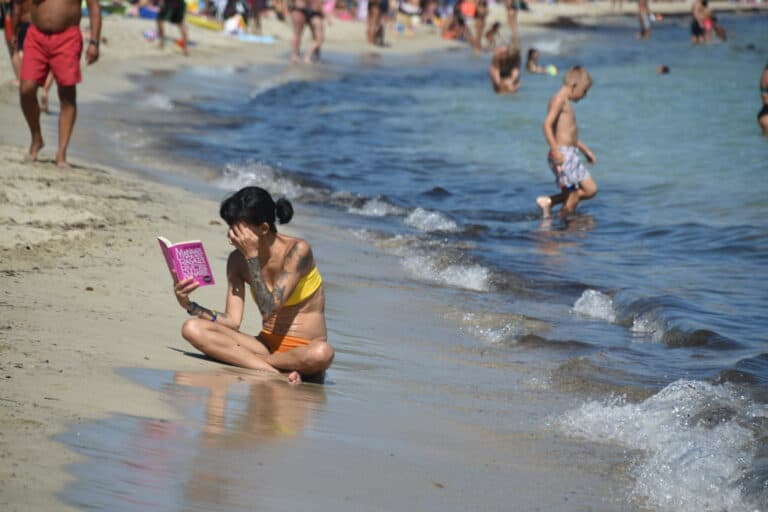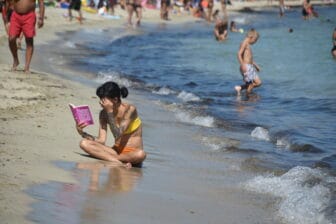 Locals, with this kind of feeling, they might not even think about paying to ride a bus anymore.
This time it was quite a journey and I think it took about 45 minutes.
But when I looked it up, it was only 12 kilometers from Syracuse.
There are many detours on the route bus.
The beach we reached after going down a narrow alley from the bus stop was very beautiful.
As with any beach in Italy, there is a free part where you can lay down on your own bath towel and a paid part where you can rent a parasol.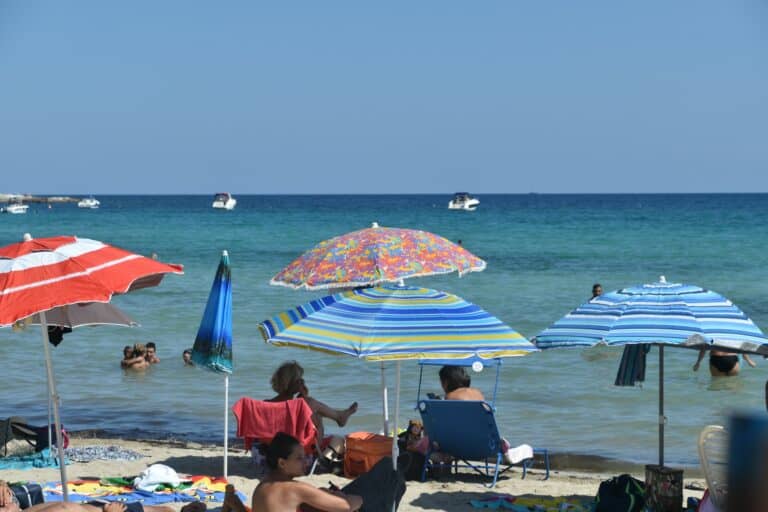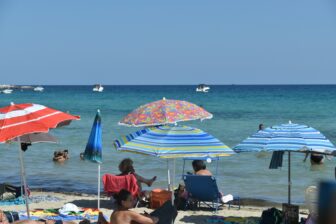 We always rent parasols.
This time, my husband negotiated for €25 instead of €30, because we stayed only a few hours in the afternoon and secured a place by the water.
Relaxed, not as crowded as Lido Arenella where we went a few days before.
The colour of the sand was light and the grains were fine, which was great.
The water temperature was moderately warm.
Looking over the customer base, it seemed that there were a lot of younger people and many foreigners here.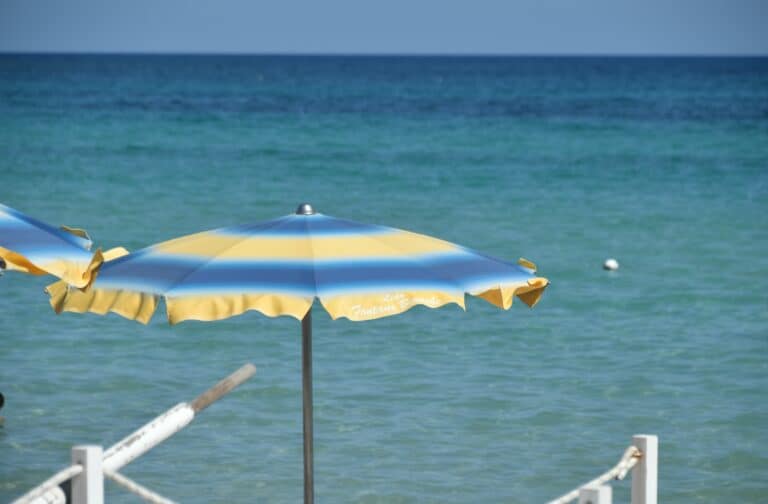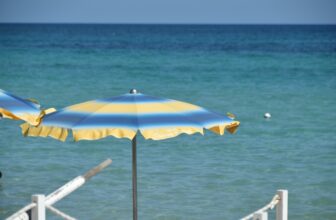 There were many small fish in the water, but they did not attack me like last time.
I really liked it, but the problem with this beach was that the houses were lined up right up to the edge of the beach, spoiling the scenery.
It is illegal to build a house right on the beach apparently.
One house that was lined up was left in the middle of construction, maybe because the authority stopped it.
As long as I can see the sea from the beach, there is no problem, but seeing the land from the sea, I felt rather disappointed.