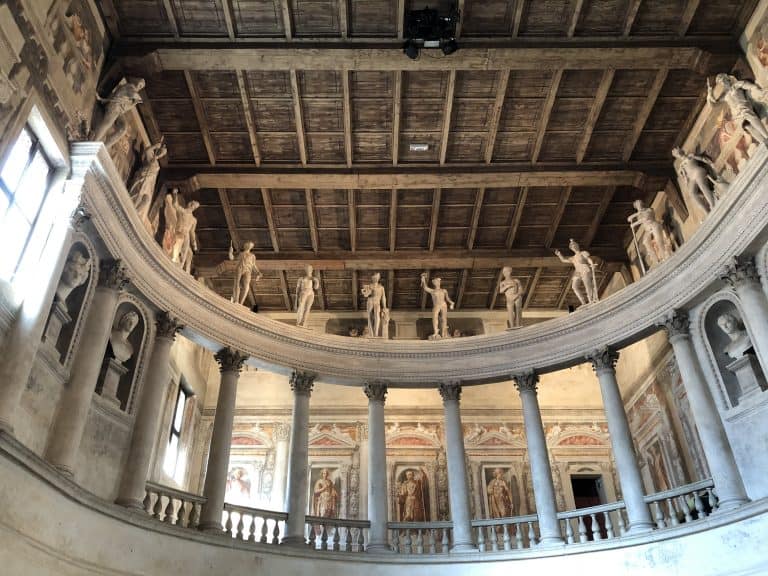 [ Nov.2018 ] We found that we unexpectedly had one day free, so we went to Sabbioneta, about 160km south east of Milan.
The reason we chose this place is that when my husband was browsing the internet, he came across a photo of a beautiful theatre in this town.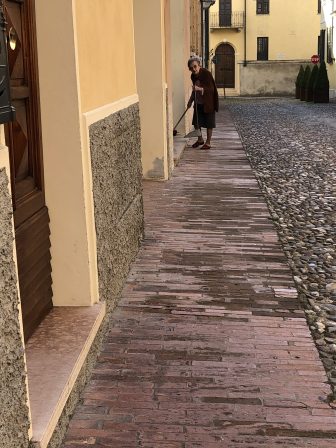 We found that Sabbioneta is listed as a Unesco World Heritage Site.
It is a small town with the population of less than 5,000.
This town was constructed in the 16th century by Vespasiano Gonzaga, the aristocrat who worked as the viceroy of Navarre and Valencia.
He made this as his ideal town, laid out in a grid pattern with a star shaped fortress.
It seemed that he was good at making fortresses.
He started constructing this town in 1554.
According to the information online, he became absorbed in this work after his first wife's death.
When I read that, I thought "Poor man. He loved her so much", but in fact, she was having an affair.
There is a theory that he himself poisoned her to death because of that, so to take his mind off this bad experience, he worked hard on building the town.
When we arrived at Sabbioneta, the town was very quiet.
Although it is a World Heritage site, the place where the tickets were sold was limited and we walked about in confusion for a while.
Finally, we bought the ticket, which allowed us to visit four places for €12.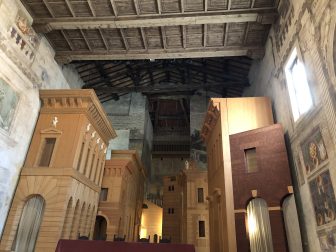 All the tourist attractions close at 1pm for a while and then reopen at 2:30pm, so we hurried to see the theatre first.
The theatre is called Teatro all'Antica.
The entrance was small and not special, but inside was very beautiful, which reminded us of Teatro Olimpico in Vecenza, though this one is much smaller.
The Teatro all'Antica was built between 1588 and 1590, which means that it was built soon after Teatro Olimpico was built.
The architect was from Vicenza and that is why the impression is similar.
The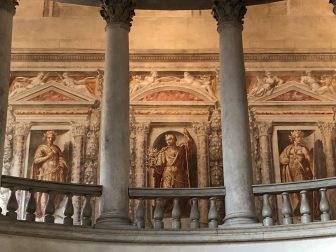 stage is designed to portray the depth of the area and there are many statues at the back of the auditorium.
They completed building it in February 1590 and they hosted a Carnival event here.
However, Gonzaga died the next year and after that, the state of the theatre deteriorated quickly.
The restoration work wasn't started until the 1950s.
By the way, this time in Italy, because it was a trip for business, I did not have my camera with me, so all the photos were taken with our mobile phones.
It worked well enough.