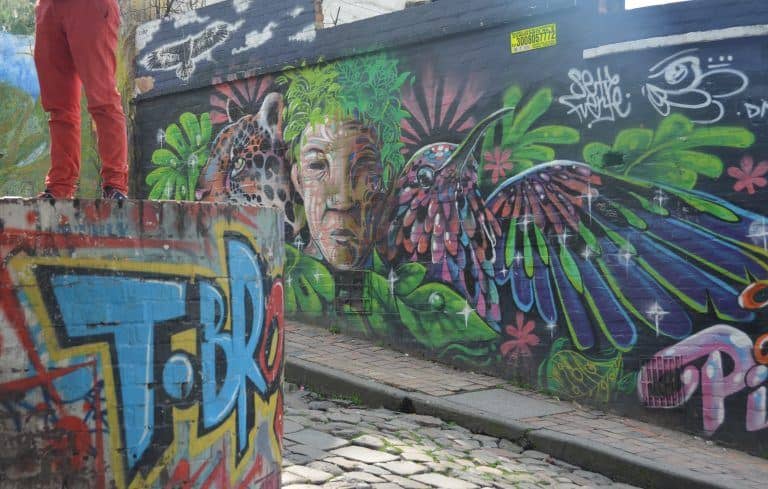 [ Dec.2016 ] The last place we went during our first tour in Bogota was an area called La Candelaria where this city was born.
There were many 300-year-old restored houses with full of graffiti and murals, which reminded me of Valparaiso in Chile we went the year before.
There are 12 universities in Bogota and many students and hippies come and hang around here.
It looked peaceful touristy destination, but Andie, our guide gave us her local knowledge saying "Do not go beyond that yellow house" and " You'd better not walk in this street" and so on.
Our guide book says that we should avoid walking alone after dark, too.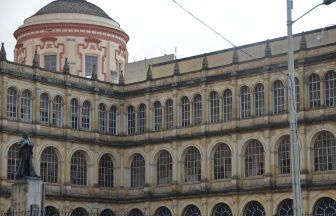 The last spot for the tour was Plaza de Bolivar, the centre of La Candelaria.
Bolivar is the Founding Father of this country who led to independence not only Colombia but 5 countries in South America from Spain.
He was the first president here.
The huge square was surrounded by important buildings such as the cathedral, Palace of Justice, National Capitol and so on.
One building at the corner was a school.
Andie said "This is the most prestigious school where only children of powerful people can go. In fact, I tried to get accepted, but my family are commoners, so it was impossible for me".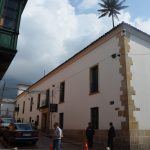 A little bit away from the Plaza, there is a white building which used to be the presidential mansion.
According to Andie, while Bolivar lived here, his Ecuadorean lover lived nearby.
When the enemy troops came, she made sure that Bolivar ran away while she distracted the troops and in the end she was killed.
It is a moving story, but I found that in fact, she did not get killed and lived even longer than Bolivar.
By the way, Bolivar got married when he was 18 and the wife died when he was 19 and since then, although he had some lovers, he never remarried.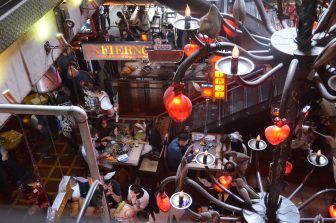 By then, we got very hungry so we moved to the restaurant Andie recommended.
It was a place called Andres DC and it was very unusual.
The inside was decorated and choked up with all kinds of things and the menu was as thick as a book.
The atmosphere was similar to the night club we went in Rio de Janeiro.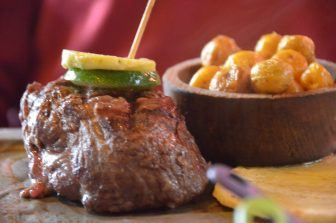 We had a bit of trouble there because the menu was so complicated and the young waiters did not speak English, but eventually we managed to get a steak which was excellent.
On top of this, we had a plate of cheese, some bread and a jar of Sangria and altogether it cost about 234000 COP (about 64 pounds or 73 euros) which was not cheap.
By the way, it was difficult to make ourselves understood when we ordered bread.
After some discussion, they served a few pieces of bread which seemed to be used for sandwiches.
Maybe they do not eat bread much?
Instead, on the plate there was something round and flat which looked like Japanese rice cracker.
When we arrived, it was around 3 pm, halfway between lunch time and dinner time, but the place was nearly full.
Of course, there was loud background music and towards the end of our dinner, some people near our table started dancing.
Lovely cheerful people made us happy, too.