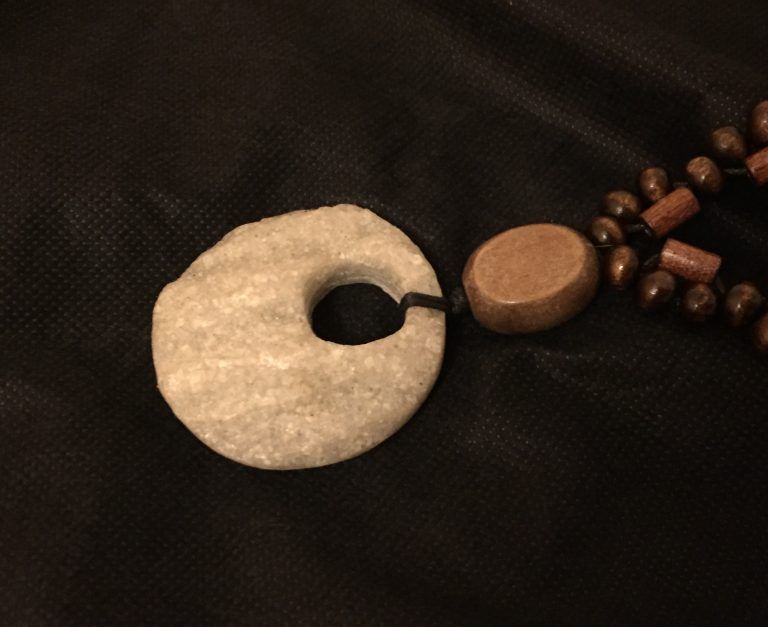 [ Dec.2016 ] What do you think is this pendant made of?
It is made of salt.
I bought it because I like this texture, but when I bought it, they warned me "Do not let it get wet and avoid heat".
Well, of course because this is salt.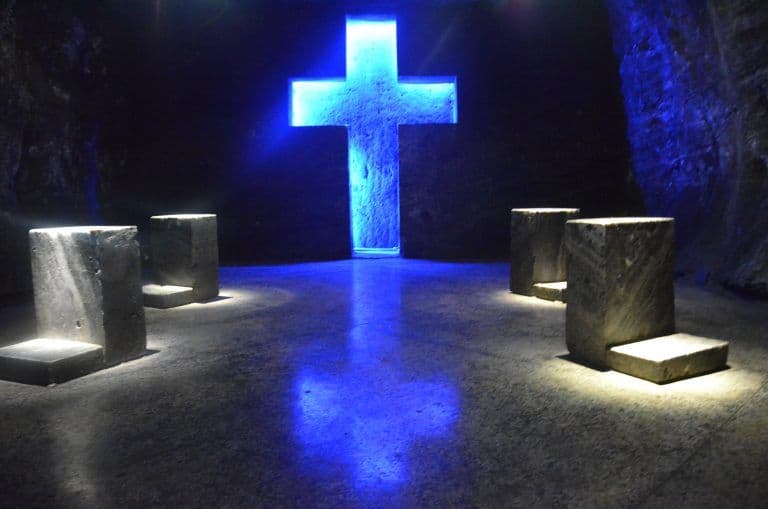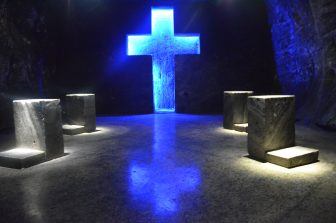 The place I bought this was a salt mine called Zipaquira which is about 50 km north of Bogota.
This is the largest salt mine in Colombia.
This used to belong to native Muisca people and because of this mine, they were very rich.
In those days, they were scraping on the surface only, but now salt is mined properly and this mine is so huge that it is said they can keep mining for the next 500 years.
So this is an active mine, but at the same time it is a big tourist attraction.
Apparently 5000 people come on weekdays and up to 8000 at weekends.
They come to see the underground cathedral made of salt.
Salt mining is a risky job and I can imagine they want to pray to god for their safety, but there are only three such structures in the world and other two are in Poland.
I have seen one of the Polish salt churches in Wieliczka.
The chapel there had a traditional atmosphere, but this one in Zipaquira was more like a modern art.
Apparently there used to be another church inside the mine which was made in 1954, but it was closed in 1992 because of safety issues.
This new one was built between 1990 to 1995 because of that.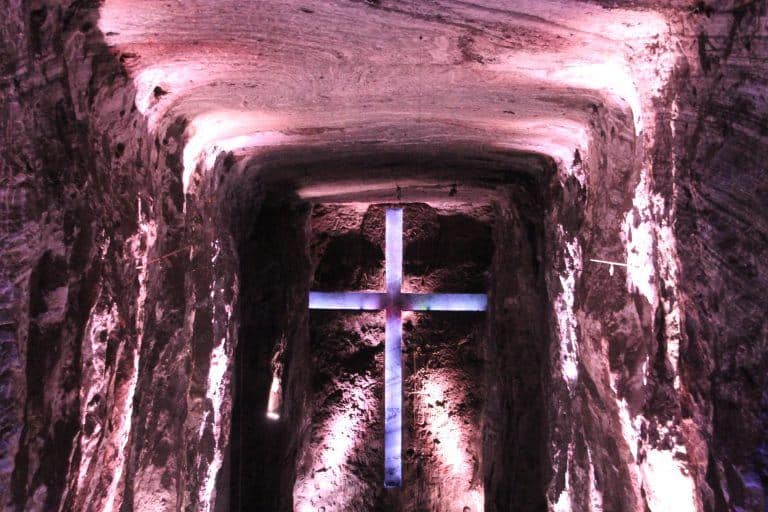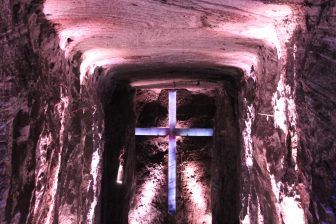 The design was chosen from among the public and there were 14 chapels on the way to the main temple, representing the Stations of the Cross.
These 14 crosses were built by 14 different engineering companies.
And the main cross was carved into the rock salt, according to our guide, but it looked like an independent cross placed in the rock.
This is the largest underground cross in the world.
Although it is known as 'cathedral', it is not recognised by the official catholic community, so apparently people can hire the place for parties.