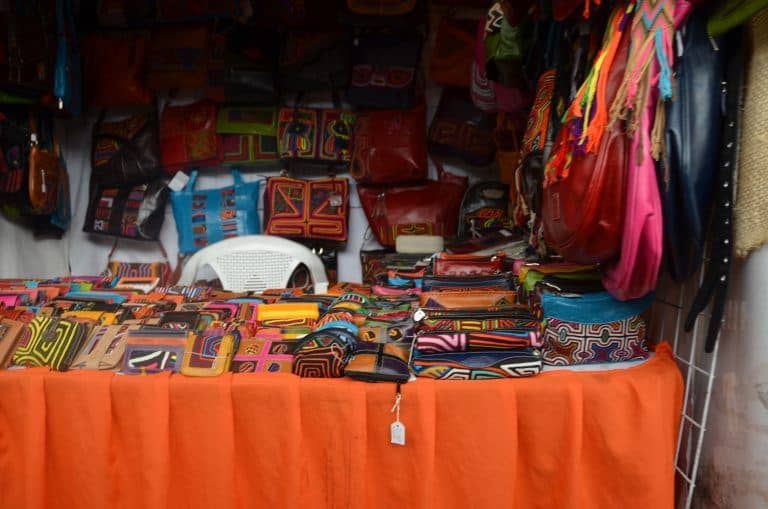 [ Dec.2016 ] The streets in central Bogota in Colombia cross each other at right angles.
The streets from north to south are called Carrera and from east to west are called Calle and each street is numbered.
Generally speaking, if you go west, the Carrera's number goes up and if you go north, the Calle's number is higher.
Our hotel was on the Calle 90, which is in the north part of the city in Zona Rosa area and if you go even more north to Calle 120 or so, you reach the area called Usaquen.
Because our guide, Andie suggested that we should go to this area on the free day of our tour itinerary, we took an Uber to get there from the old La Canderalia area.
Yes, there are Ubers running in big cities in Colombia which was rather surprising for me and we used them a few times.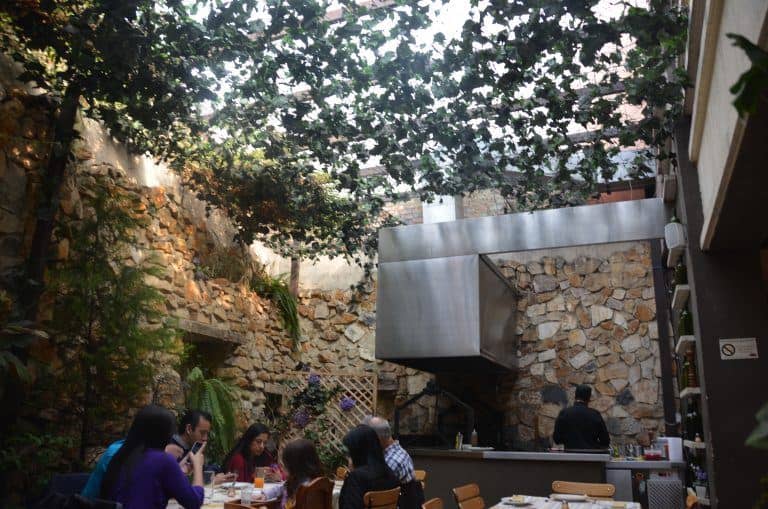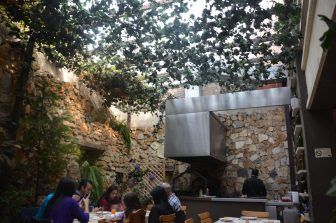 As it was lunch time, we headed for the restaurant recommended in our guide book, but we could not find it easily, so we went to an Italian restaurant called Filletto which just happened to be in front of us, after checking the reputation on the internet.
It was an Italian restaurant, but there were no Italians working there, but the atmosphere was nice and the food was good.
I ate grilled cheese and tomato for the starter and a roasted duck for the main.
The dessert of Pannacotta was too rich for me to eat all, though.
The staff were very friendly and I would recommend this restaurant, if you go to this area.
There was a street market which started in the street in front of the restaurant.
I do not know if this market is always there or this was the special market for Christmas, but anyway, the quality of the goods they were selling was generally high and we enjoyed looking at them.
It was not only on this road, but also in the indoor car park further down, there were some stalls selling interesting things and after that there was an area with many restaurants and on that road, there were many vendors, too.
Unfortunately it rained on and off all day that day.
When the rain got heavier, we took shelter in one cafe and had a rest.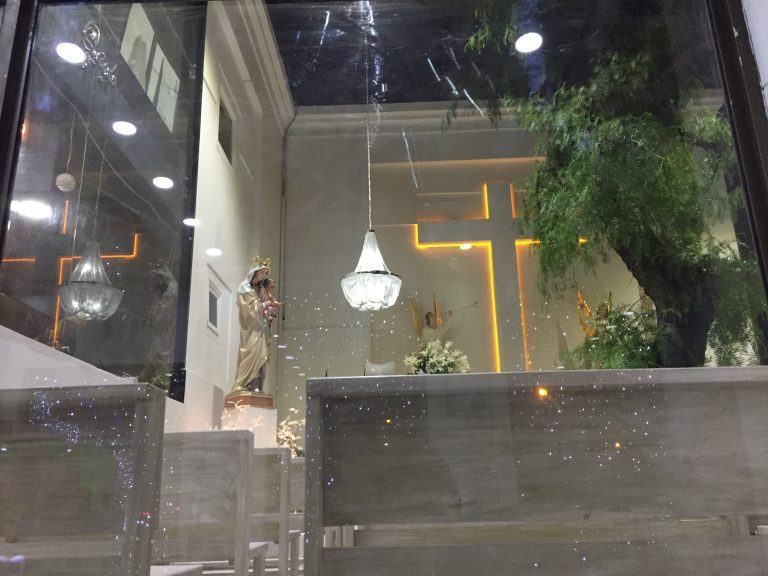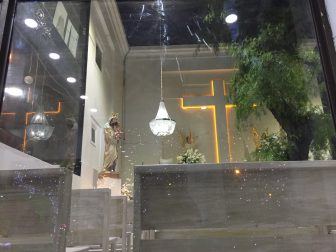 It was a bit difficult to communicate with the people here, but they were very kind to us, particularly an older waiter who told us to stay longer as the rain was still pouring.
And actually we left one shopping bag behind in this cafe, and when we went back for it, a member of staff said "Oh, you came back. Good! We looked for you around this street, but we could not find you".
At the end of the market was a big shopping centre.
The shopping centres are similar all over the world, but to my surprise, in this one, there was a church as well as shops.