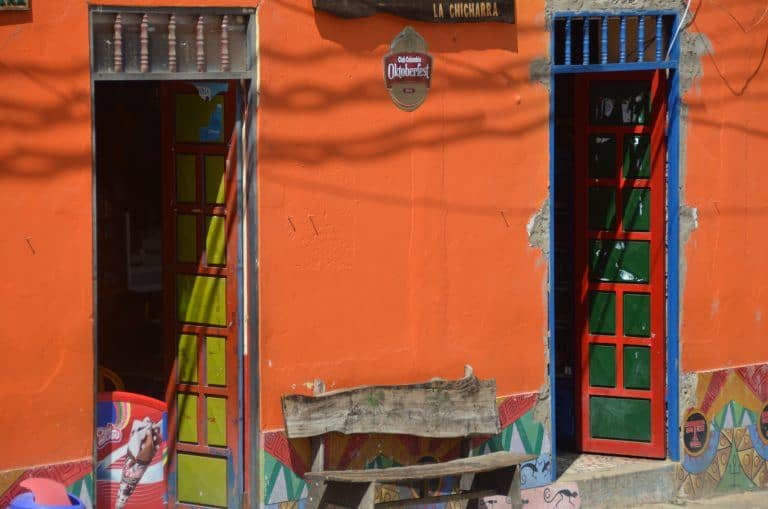 [ Dec.2016 ] We had an excursion to Raquira from Villa de Leyva, the pretty village in Colombia.
Raquira was included in our itinerary, but because of the agency's mistake, it was nearly skipped.
It was good that we noticed and complained in time and we visited there in the end, because it was one of the most impressive places we visited during our Colombian holiday.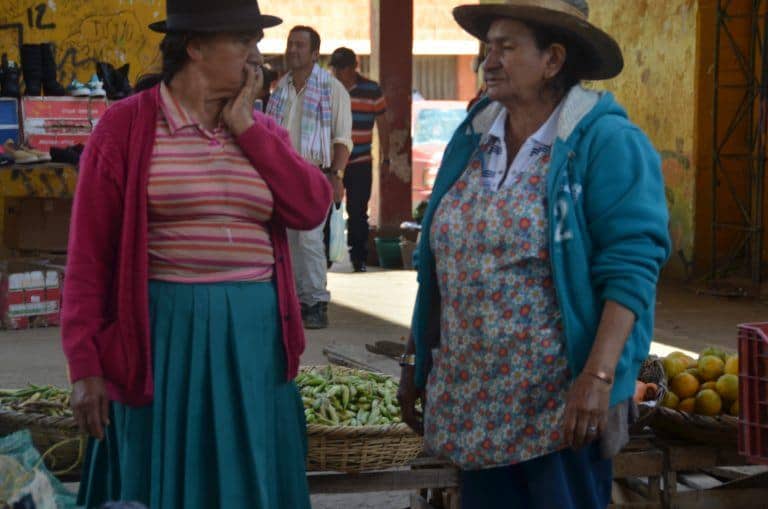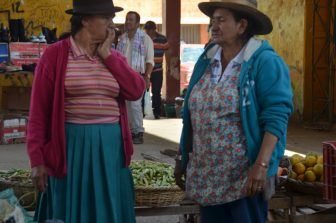 This village was really colourful.
Those intense colours were almost hurting my eyes under the strong sun light.
According to our guide, Andie, historically there was no village here.
During the colonial time, at one point, the Spanish were fighting themselves to decide where the capital town should be.
In the end people who wanted Bogota to be the capital won, and the opposition who thought Villa de Leyva should be the capital had to run away from Villa de Leyva.
Those people started living around here in Raquira and that was the beginning of the village.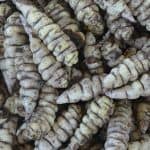 After Colombia gained independence and the Spanish people left here, many kinds of native people came and started living in this village.
They are still here and  we saw many indigenous women wearing hats and shortish pleated skirts.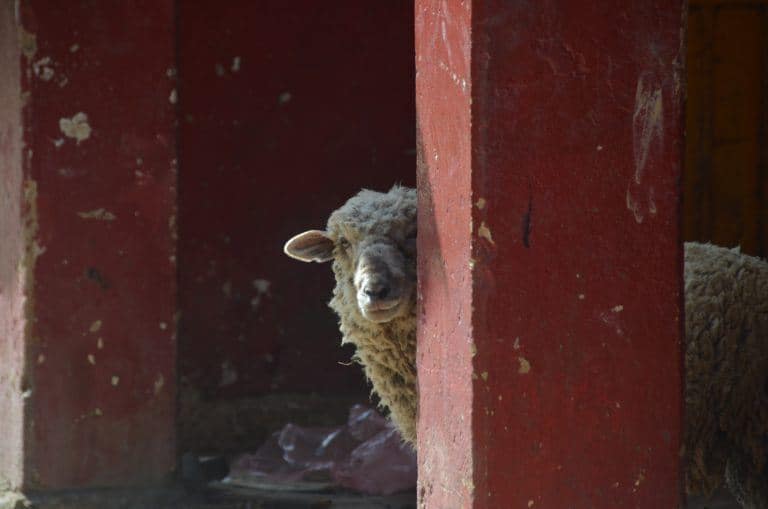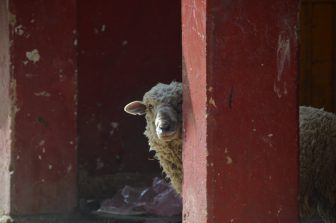 After visiting the church which was like a toy, we went to see the vegetable market, the main gathering place for the people here.
I saw some vegetables which were not familiar.
Also we saw a sheep chained like a dog.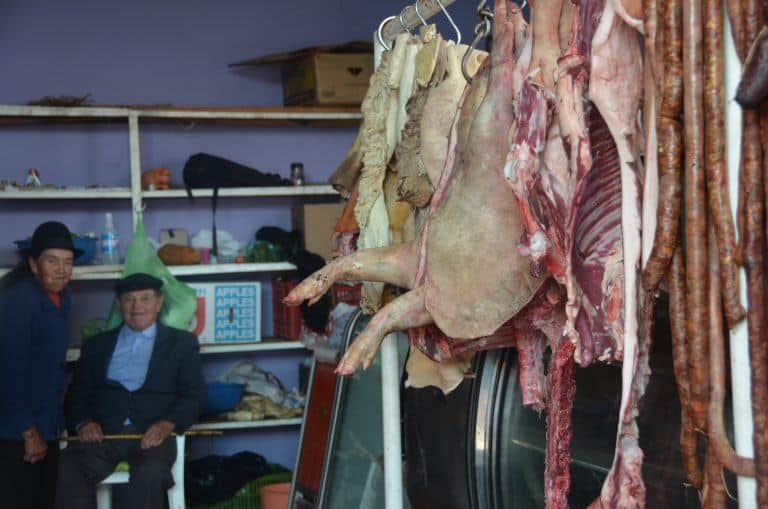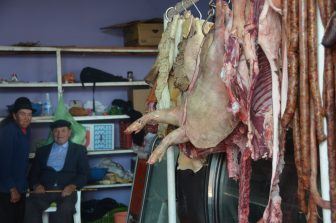 The meat in the butcher was being sold in an interesting way.
After peeping into their living, we went to the main street in the village where there were many souvenir shops.
Raquira is well known as a handicraft village.
In our guidebook, it said that this place is famous for its pottery, but the only pottery we saw was some piggy banks.
But we saw a great many other kinds of handicrafts all over the place.
Andie told us that many indigenous people come and sell their handiwork to the shops here.
She said "They live on that. And they are growing vegetables for themselves and exchange them with other things, so they do not need any other jobs. That is why they often hang around, drinking beer from midday."
Among the souvenirs I noticed many colouful hammocks, so I asked her if Colombian people use them often.
She said "Yes. I do not use them at home in Bogota, but in our country house, I often nap in it".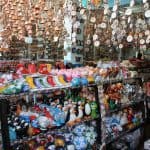 So I learned that the hammock was popular in this country as well as that Andie's family has a second house.
She said her family was middle class, but their lifestyle seemed rather rich.
We did a bit of shopping here because we found many reasonable souvenirs.
Actually I was a bit carried away and bought ponchos, too.