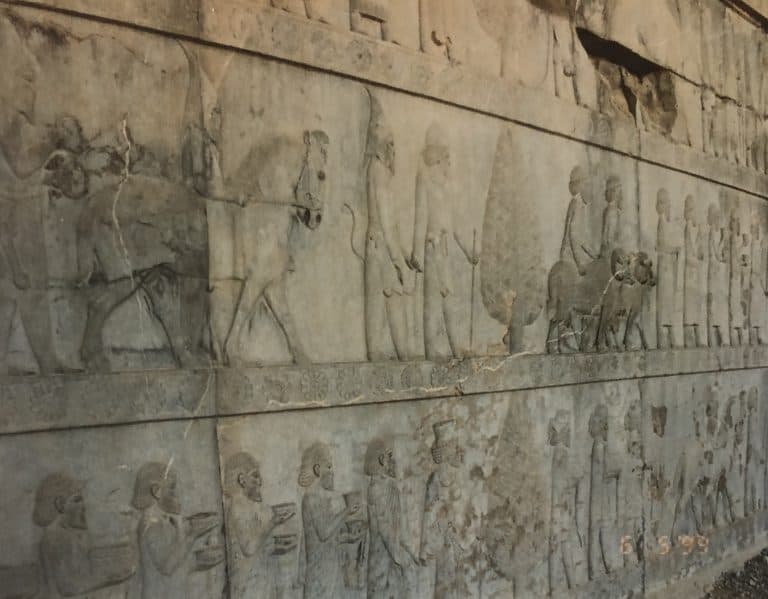 [ Jun.1999 ] On the second day in Shiraz in Iran, it was a holiday there because of the 10th anniversary of Ayatollah Khomeini's death.
We were supposed to visit the famous Persepolis on the day, but we did not know if it was open or not.
Nonetheless we headed for it with another local guide called Loya.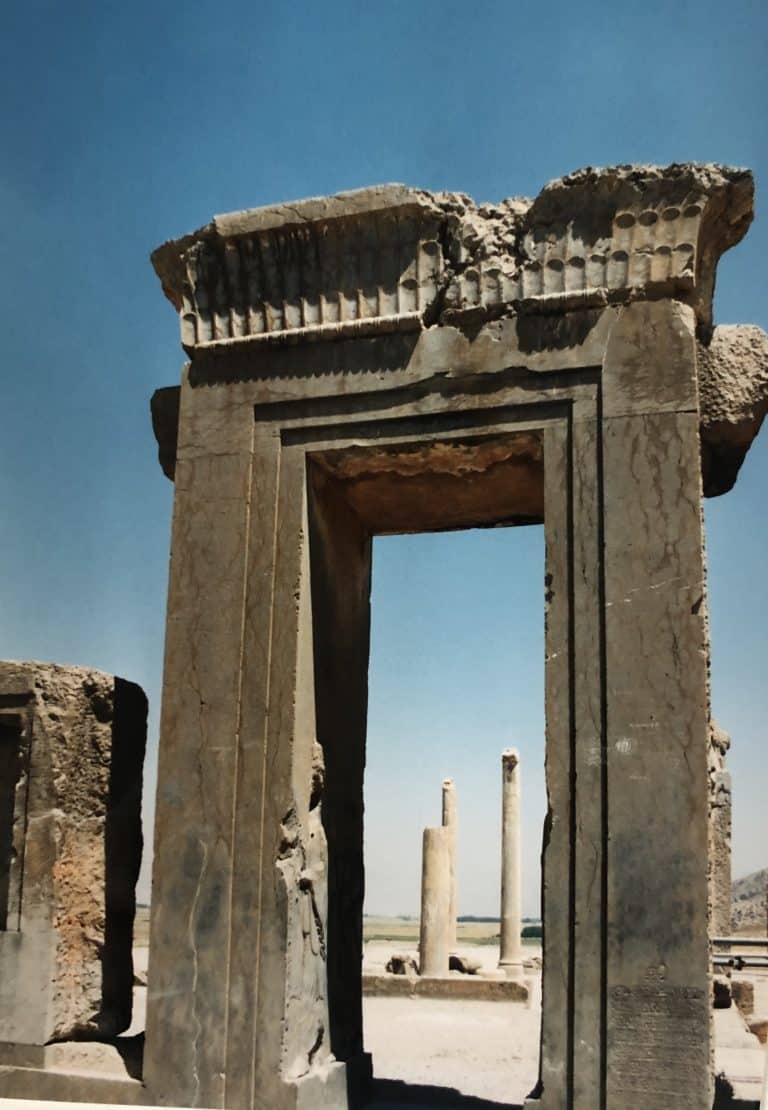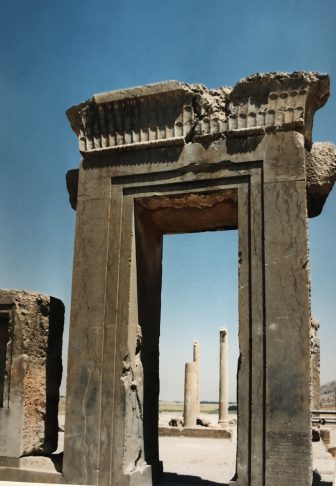 Luckily, Persepolis was open.
The famous king of Achaemenid Empire, Darius I started building Persepolis in the 6th century BC and he made it the capital of the country.
The construction did not finish during his time and continued for the second and the third generations.
Although it was the capital, the government was situated in Susa, as far as 500 km north west from here and Persepolis was the holy place solely for ceremonies and celebrations.
And when the Alexander the Great of the ancient Macedonia invaded in 330 BC, he destroyed the palace and other important buildings and that led to the end of Persepolis.
I had thought Darius I fought against Alexander the Great, but when Alexander invaded Persia, the Persian king was Darius III.
In the ruins of Persepolis, there were many intricate reliefs and the place was full of romance of ancient civilisation.
And of course it is one of the Unesco World Heritage sites.
But unfortunately, the day of our visit was very hot and for me wearing the scarf and the coat, it was a torture.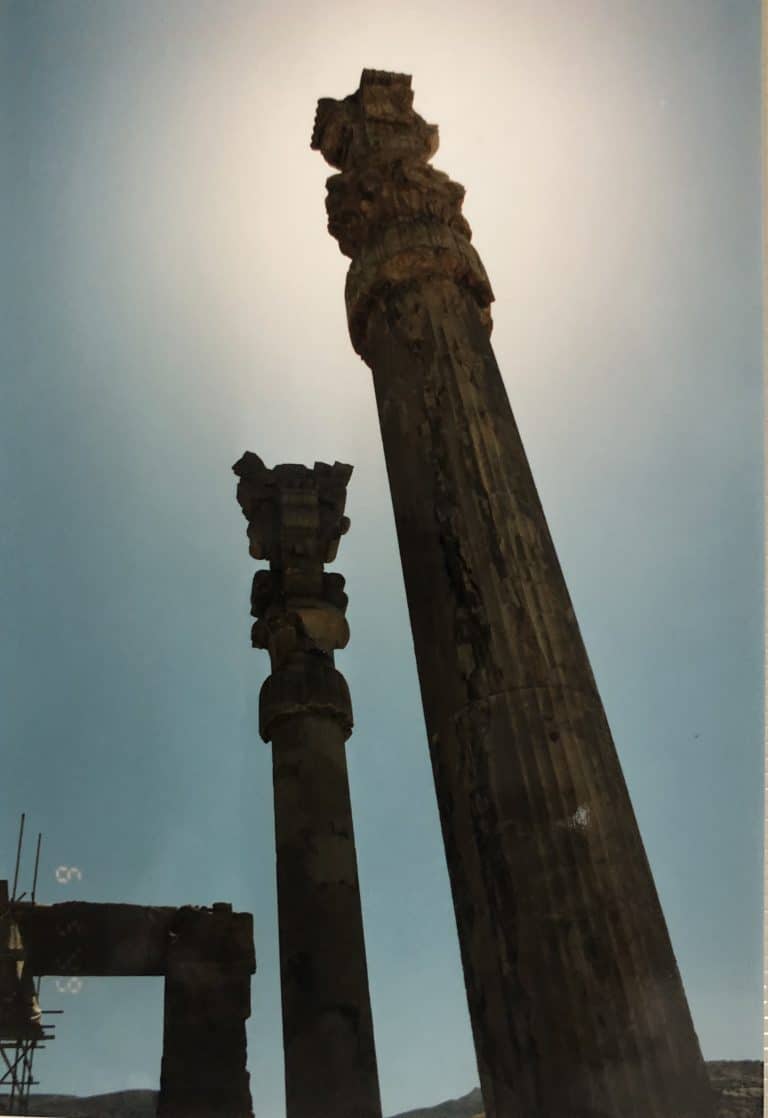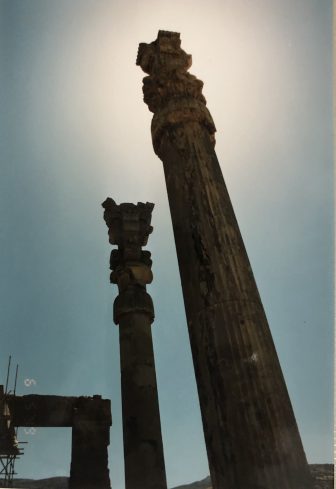 On top of that, the guide, Loya's explanation was in a monotonous tone, so it was not exciting at all.
We had a half an hour free, but all I could do was looking for a shade from one place to another.
After the visit, we had lunch altogether, and I was surprised to see Khalil and Ali, our guide and driver, flattering Loya.
I did not think she was particularly pretty, but from Iranian men's point of view, she could have been a woman of great beauty.
Or was she a daughter of a powerful family?
She was a city person with the brisk movements, but had a lot of metallic jewellery jingling on her.
And she had a spectacles case with Hello Kitty on it.
Anyway, now our holiday in Iran for nearly two weeks was over.
From Shiraz we flew back to Tehran and then on to London.
At the Shiraz airport, there were two entrances: one for women and one for men.
So I went in by myself.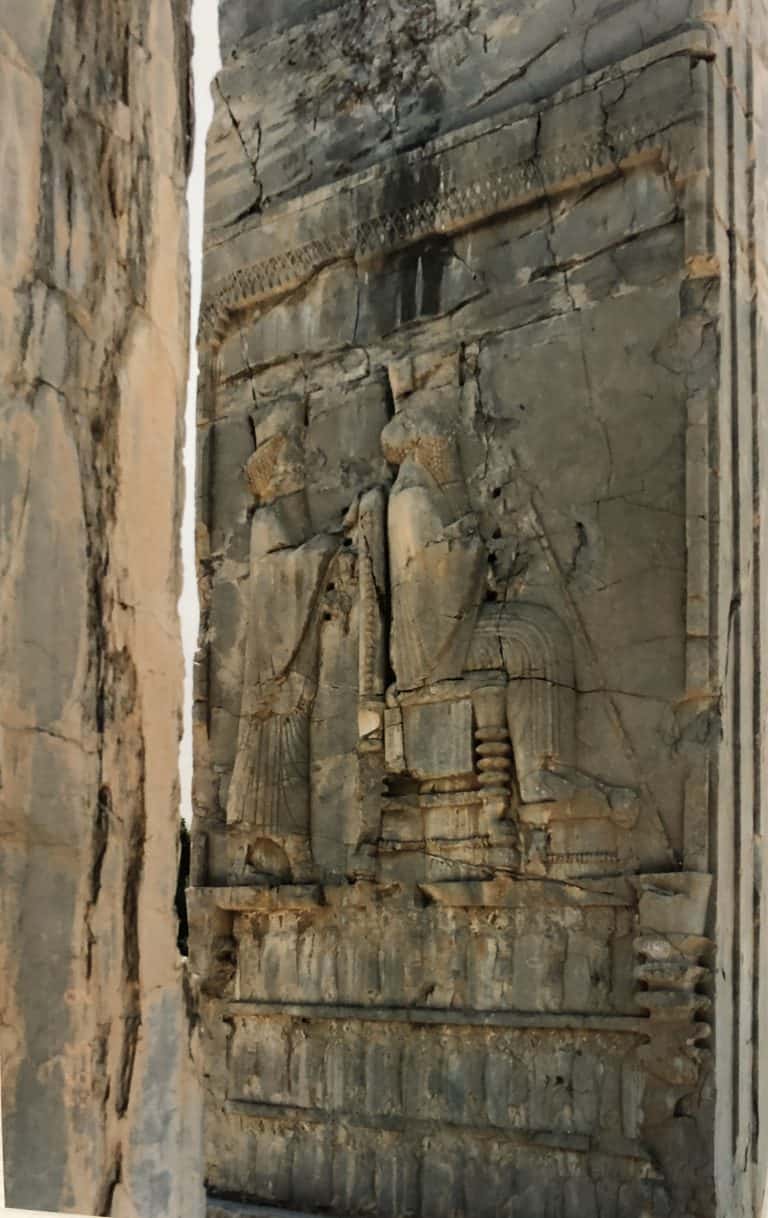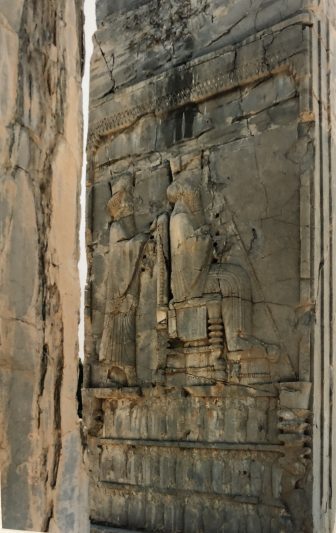 Iranian women do not queue in this situation.
Because they wore chadors, it was a dense black crowd.
I was polite at first waiting for my turn, but realised that I would never be able to get in and would be left behind.
I felt pressed for time, so told myself that "When in Shiraz, do as Shiraz people do" and pushed my way through the crowd and went through the security check.