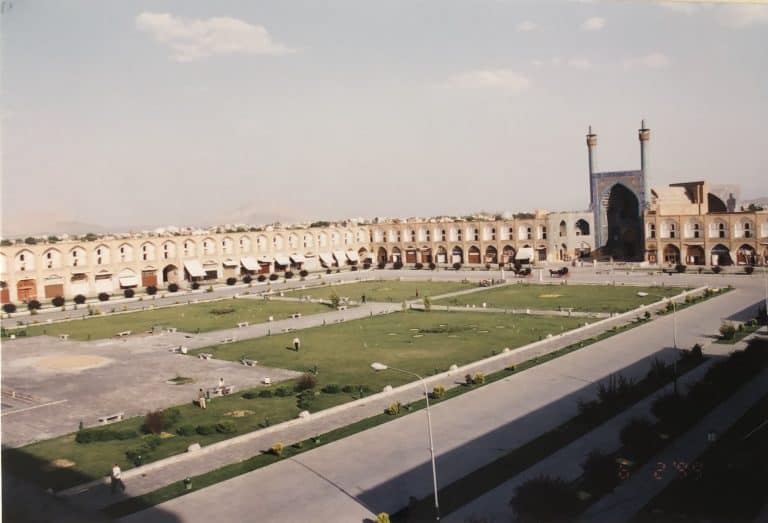 [ Jun.1999 ] We arrived in Isfahan where every tourist in Iran would visit.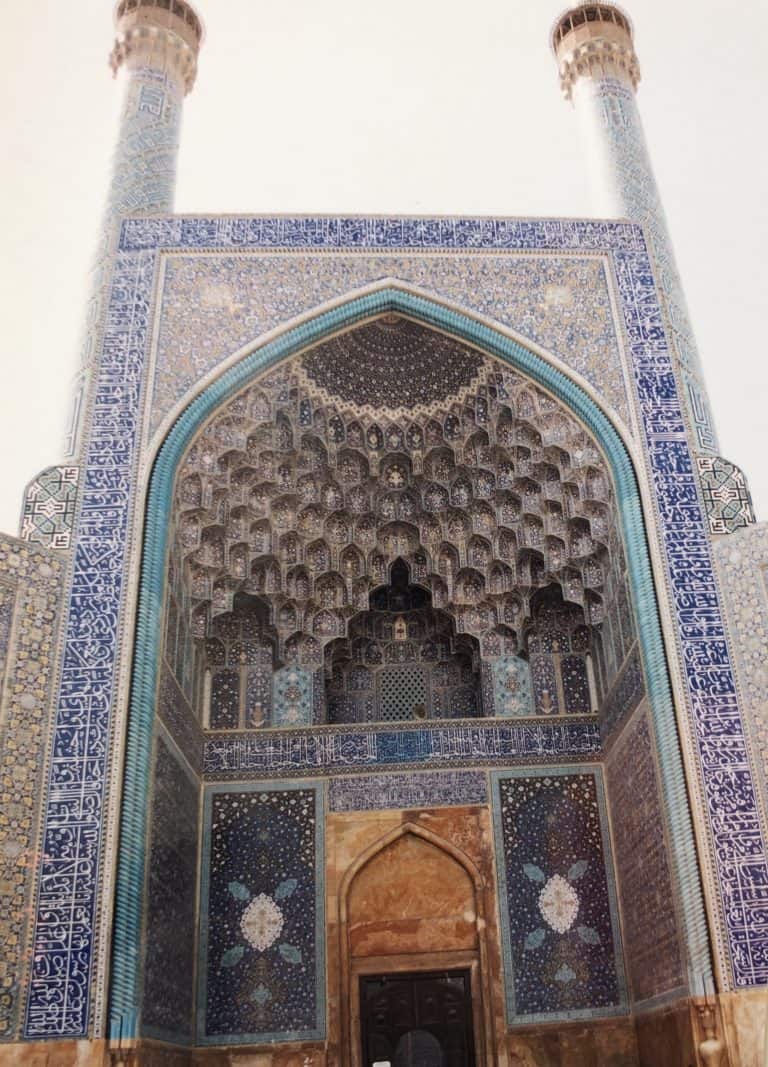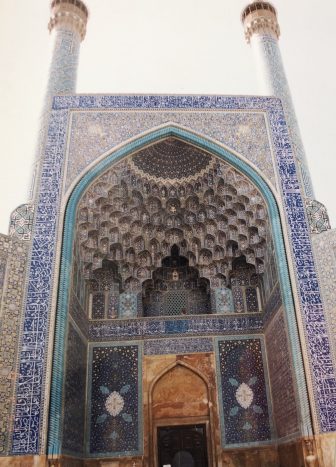 This was the capital city set by Abbas the Great of the Safavid dynasty at the end of the 16th century and it is listed as the Unesco World Heritage, so there were many things to see here.
Also, as our guide, Khalil had told us, it was a shopping city as it is famous for its handicrafts.
First, we went to the centre of the tourist attractions, Naqsh-e Jahan Square known as Imam Square.
This square is the second largest in the world, second to Tiananmen Square in China.
The handicrafts shops were surrounding this square and the most important buildings were facing it, too.
So before shopping, sight seeing.
The first place we went in was Imam Mosque which was completed in 1629 and it was called Shah Mosque in those days apparently.
The intricate patterns of the tiles with blue as the basic colour were very beautiful and I would have loved to have scarfs or dresses with these patterns.
There was an interesting mechanism that when you stand in the centre of the mosque, your voice goes everywhere in the mosque.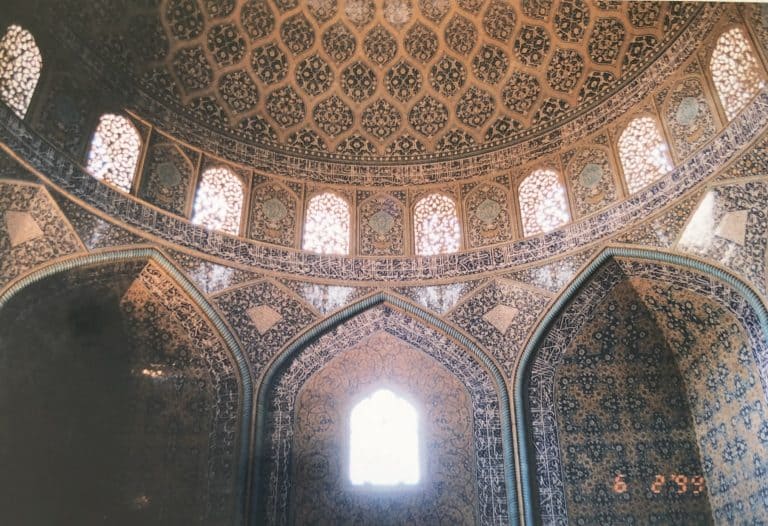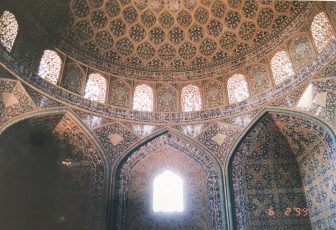 The next was Sheikh Lotfollah Mosque.
This one was gorgeous, too.
This was built between 1602 ~ 19 for the women of the harem of Abbas the Great.
Therefore, there was a underground path from the Palace, which was at the opposite side of the square, so that women did not have to go out to the public place.
This was the Shah's private mosque, so it had not been open to the public for a long time.
This was another sunny day and it was very hot, but I had to do the sight seeing still wearing the scarf and the shapeless coat.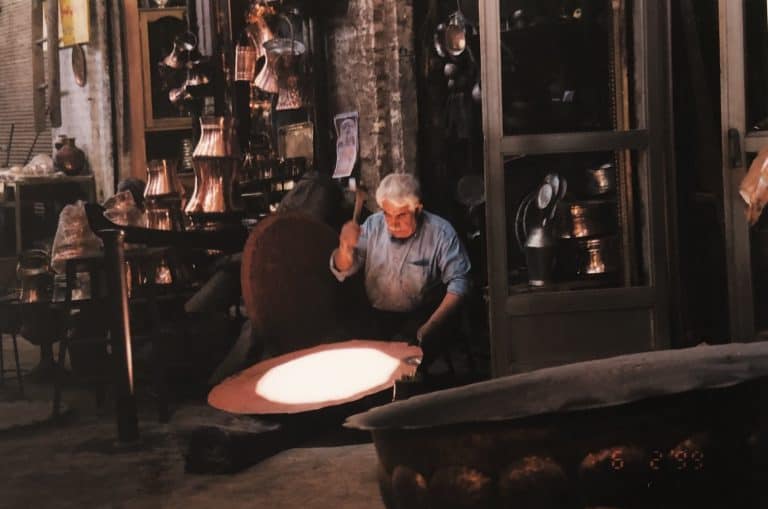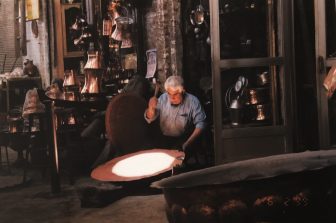 I had the physical difficulty because it was too hot, but not only that.
Because the scarf covered my ears, I felt that I was not hearing things clearly.
And my movement was forced to be limited, which made me feel oppressed psychologically.
I was convinced that unless this ridiculous sexism rule is abolished, the Islam will not be successful, even if the teaching of the religion was very good.
And what kind of men are they, who get excited by just seeing women's hair?
We heard that in Iran more and more parents cut the daughters hair short like a boy until a certain age and let them wear T shirts and jeans.
By making them look like boys, parents wanted girls to be free as long as possible.
In fact, I saw a mother and her daughter of this kind in Isfahan.
I support them.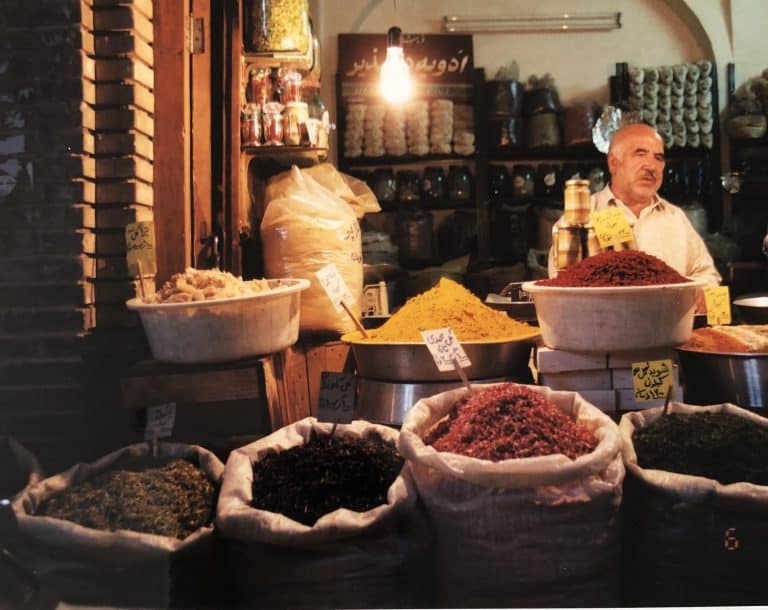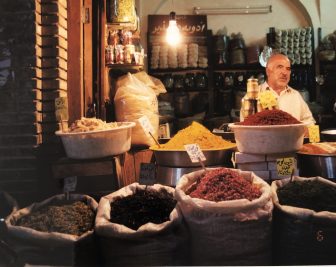 Anyway, we stopped our sight seeing for a while and had a glass of juice and then went off for shopping.
We went into the bazaar whose entrance was facing the Imam Square.
I saw some people hitting copper hard and plating them with silver.
Many of them were old people which made me feel impressed as well as a bit sorry.
I enjoyed shopping here buying a pair of cotton shoes, some pieces of Kalamkari (block printed cotton textile) for souvenirs and some spices.
Then we went back to our hotel to have lunch, which was not Kebabs surprisingly but fish (a kind of trout).