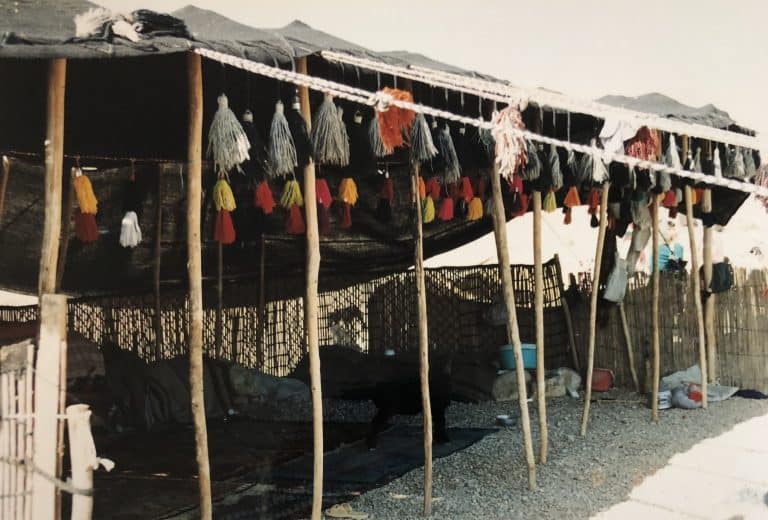 [ Jun.1999 ] The last place we visited in Isfahan, the old capital of Iran was Chehel Sotoon Palace.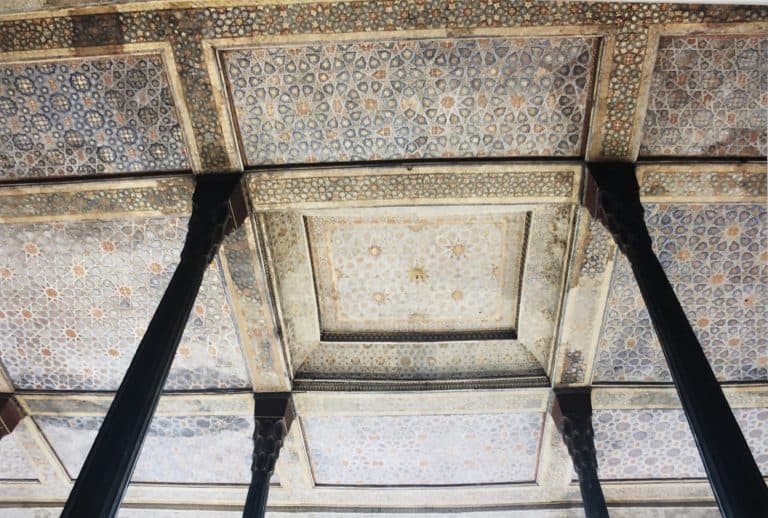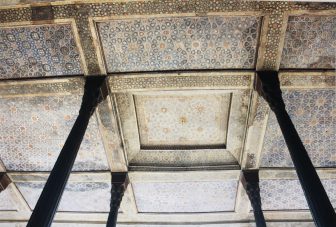 This palace was built by Abbas II, the great grandson of Abbas the Great and completed in 1643.
The palace building was standing at the end of the rectangular pond and the reflection on the water was the speciality.
Inside was gorgeous, too.
I nearly forgot, but I bought a small wooden miniature painting before we left Isfahan.
To be honest, I was not particularly interested in it, but they persuaded me by saying that miniature paintings were the important traditional art in Iran.
So after full of experiences, we left Isfahan and headed south for a small town called Semirom.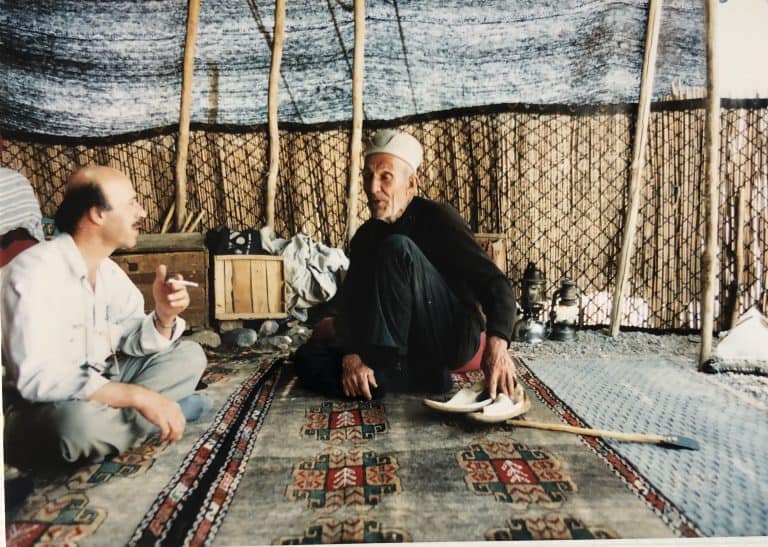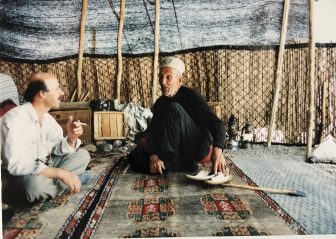 Around Semirom, the nomad people called Qashqai were living.
When we saw one tent, we visited there.
They served us tea and bread and we took some photos.
But the family here were saying that this was the last year for them to lead nomadic life and somewhat they were not very cheerful.
I do not know the statistics, but number of nomads must be getting fewer.
After that, we went into the town of Semirom and had lunch.
There we learned that Qashqai families were gathering around Hanna Dam, so we went towards it.
And we visited a couple of tents.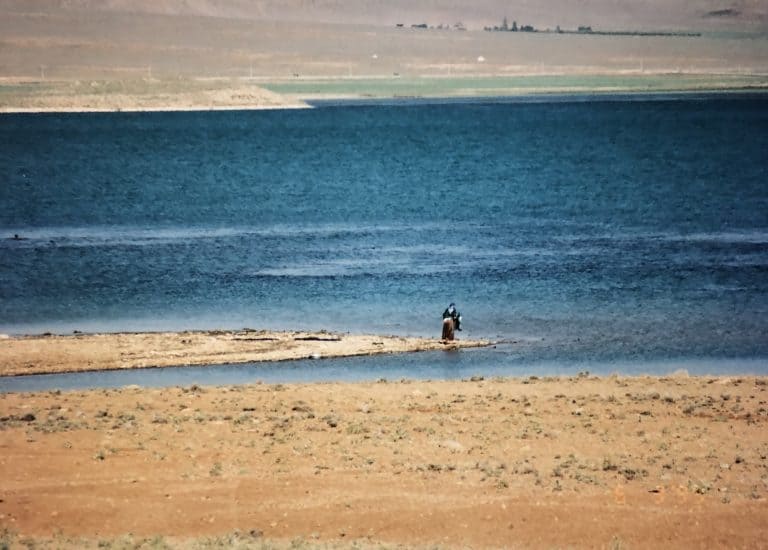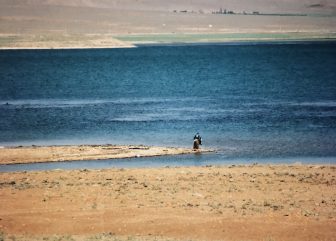 At the first tent, there were only women, so only I could get in.
And at the second one, too, there were mainly women, but there was one teenage boy, so we all visited there.
So it seemed that if there was a male even he was a child, male strangers could visit them.
Interesting custom, isn't it.
I wonder if the opposite case is the same.
If there were only men in the tent, could I visit there?
I did not have any chance to experience that.
Now, they served tea for us here, too.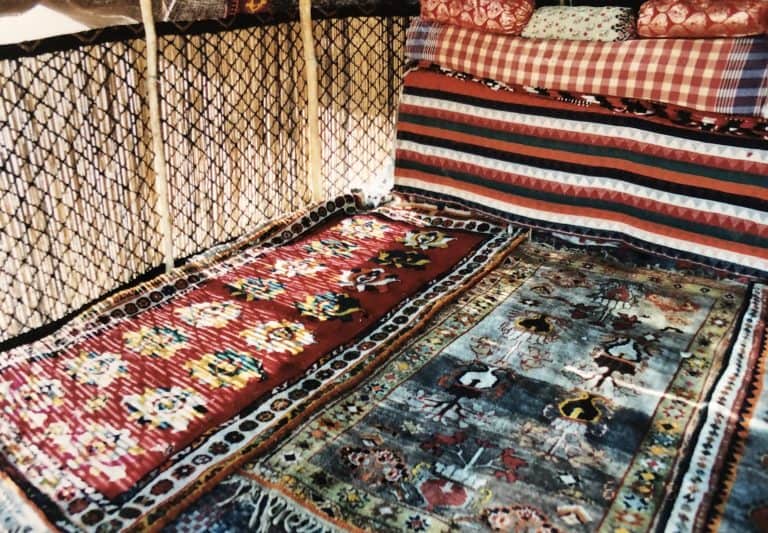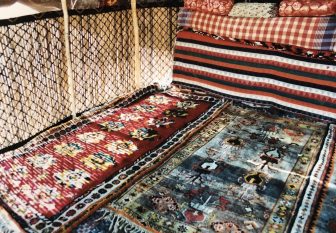 I think Qashqai people are the most well known nomads in Iran.
They weave carpets called Gabbeh, which are very different from others.
Usually their motifs are simple with bright colours.
There was a film called "Gabbeh", too, which described Qashqai people's life with the beautiful colourful images.
By looking at photographs, I had thought their tent were rough and unrefined and their cultural level was low, but I was wrong.
The tent was made of the cloth of goat hair and cleverly constructed with wooden pins.
They had fences as well as the carpets on the ground and it was nice and clean.
It seemed that they were the most advanced nomads in Iran.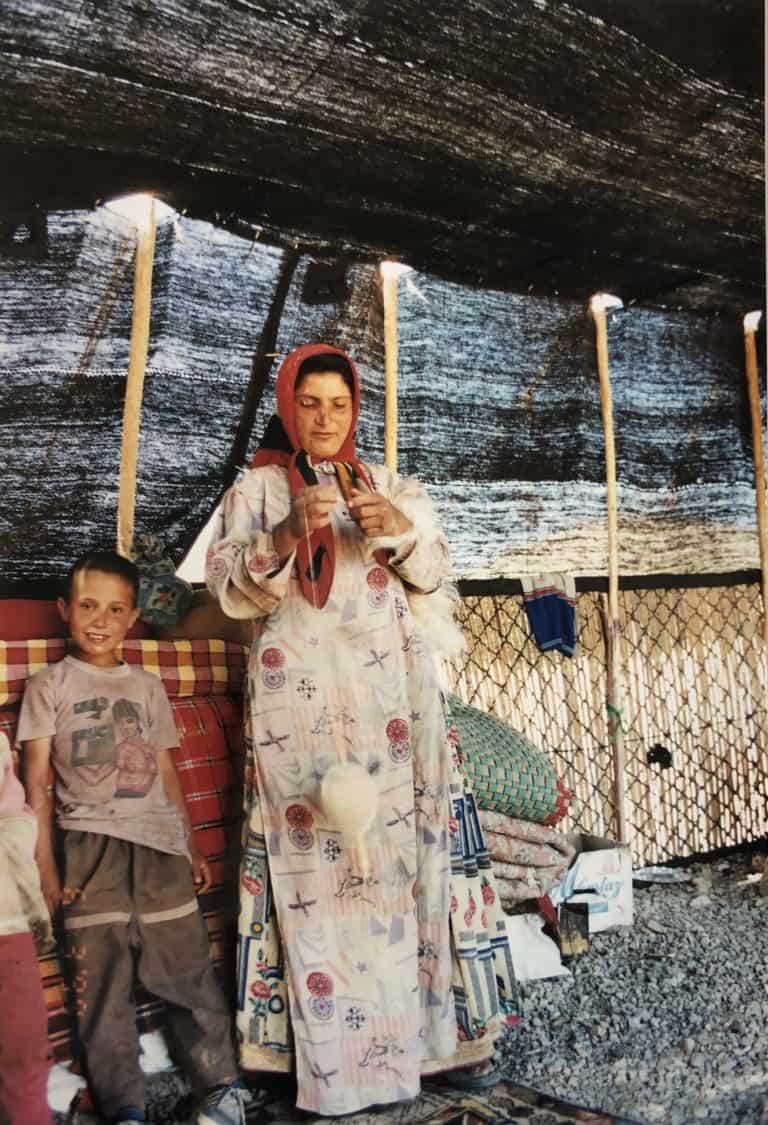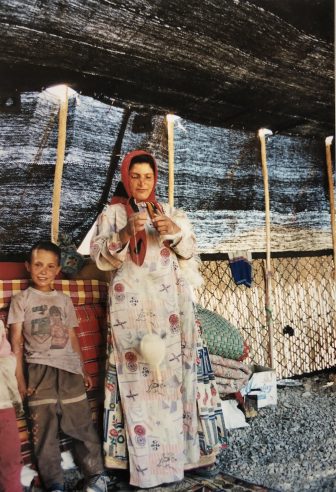 The carpets in the tents we visited were not like the Gabbehs I had been familiar with, though.
The women here were spinning wool like those of Bakhtiaris we had met a few days before.
We gave some soap from England to them to say thank you, then they gave us many balls of yogurt to make soup with.
Well, thinking about it, we were quite pushy visiting those families without any appointment.
Imagine that some foreign tourists knock on our door without notice saying that they want to see how we live.
I would feel dubious and would not open my door.
Nevertheless, all those nomadic people we met were kind and very friendly.
On the day, we moved south to the town called Yasuj to stay one night.
At the dinner table, I learned that many Iranian people drank alcohol at home, though it was prohibited.
After drinking, they came out to parks for rambling.
That reminded me of my friend who had been in Iran just before me as a backpacker.
She told me that an Iranian family invited her and her friend and treated them with homemade alcohol drink which was very very strong.