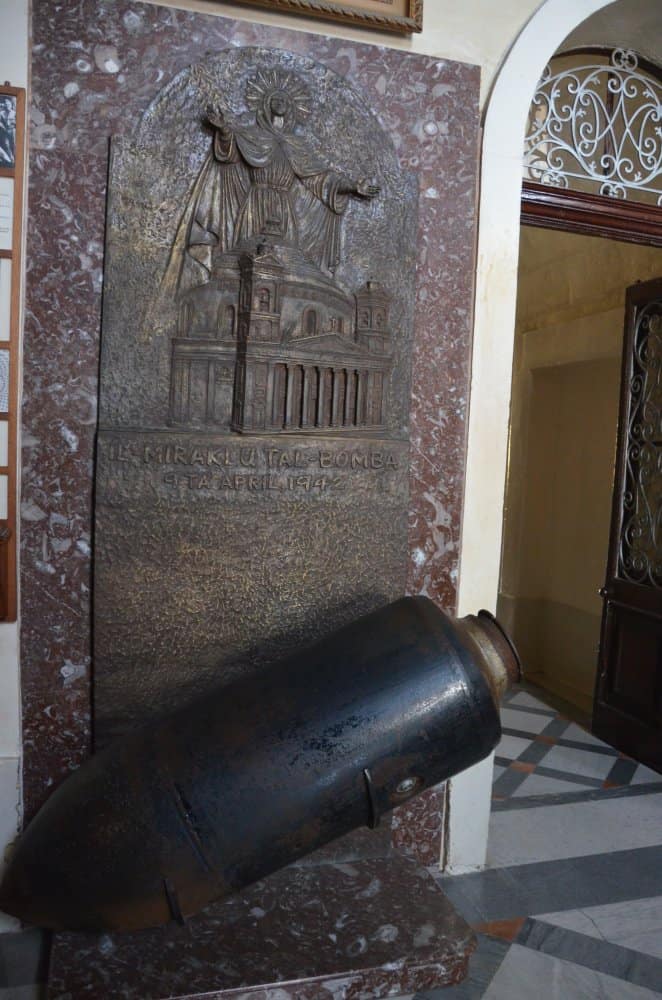 [ Feb.2013 ]  St.Mary's Church in Mosta in Malta has got the third largest dome in Europe.
During the WW2, when they were celebrating the Mass with a lot of people, the bomb hit the church.
But miraculously it just dropped on the floor and did not explode.
The bomb in the photo is the replica.
When we visited there, too, the Mass was going on.
Fortunately any bomb did not distracted the Mass, but the staff there looked annoyed by us tourists' intrusion.
By the way, Malta is a small country with only 420000 people, but there are more than 365 churches.
Antony, the driver of the carriage, was saying ' you can visit different church everyday for a year'.