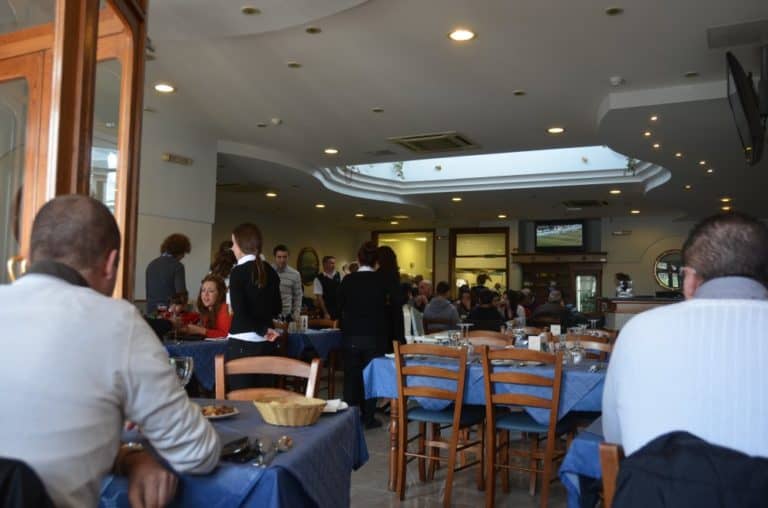 [ Feb.2013 ] Our last dinner in Malta was in a seafood restaurant in Marsaxlokk called Ir-Rizzu.
My starter was octopus and prawn and the main was Dott, fish with white flesh, simply grilled.
Everything was wonderful including the local rose wine.
Moreover, the boiled vegetables were surprisingly tasty.
Especially cauliflower's taste was very strong as if it was exploded in my mouth.
The more you go south, the more tasty the vegetables become.