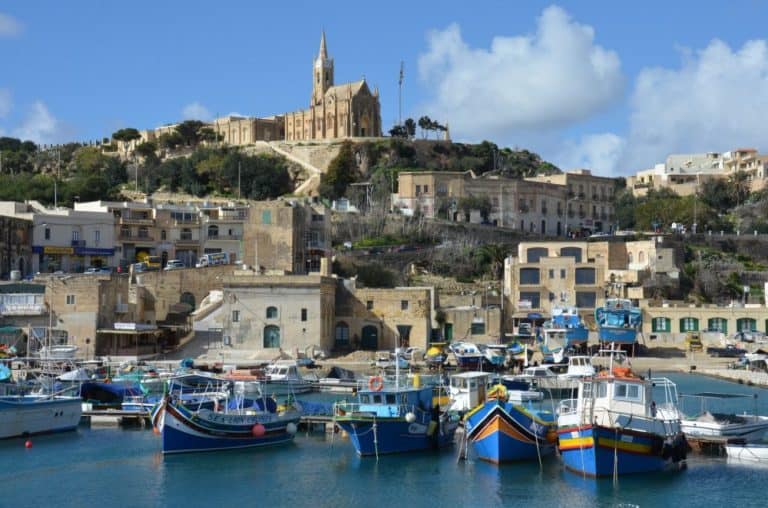 [ Feb.
2013] I went over to Gozo, the sencond island of Malta.
Before my travelling to Malta, I had read somewhere that there was a helicopter service between the islands.
I was looking forward to it, but according to the information officer, ' they stopped operating, because not many people use them.
Because the ferry is so cheap'.
That is a shame…
Yes, the ferry was very cheap.
It was only 4.65 euros for return.
In the ferry, I met a sales person for the hop on, hop off sightseeing bus.
I used this kind of bus many times before, so I got a discounted ticket from him.
But in conclusion, it was a mistake.
To use this bus to look around the island, you need to plan in advance in detail, checking their timetable and where you want to go.
This time, I was too relaxed, and in the end, I had to run to the last bus for the day and had to be in the bus for a long time.