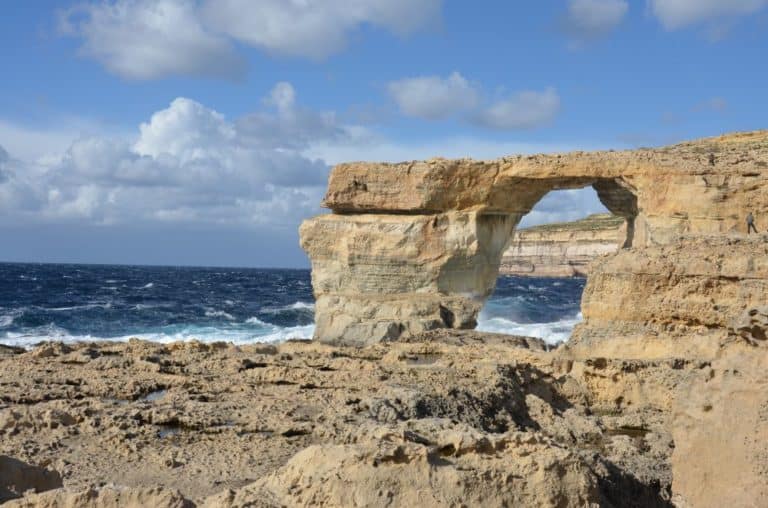 [ Feb.2013 ] Dwejra, the western edge of Gozo island in Malta was the highlight of the day.
The wind was so strong that I could not keep opening my eyes, but the beauty of the nature was overwhelming, including natural bridge, spray from the never ending big waves, and milky coloured sea water, flowing into the bay only from a hole of a rock.
February is not their high season, but there were a lot of tourists there.
I wonder how crowded it will be in summer.
In the shade of a rock, a local man was selling home-made honey, opening the boot of his old car.
I liked it, so bought one bottle, knowing that I would have difficulty carrying it back home.
[ Mar.2017 ] We just heard the news that this beautiful rock arch has been completely destroyed by a storm. Without the arch it is just an ordinary seaside. For a while people may come and see the view without the arch, but not so many people will come here in the future. I feel sad.