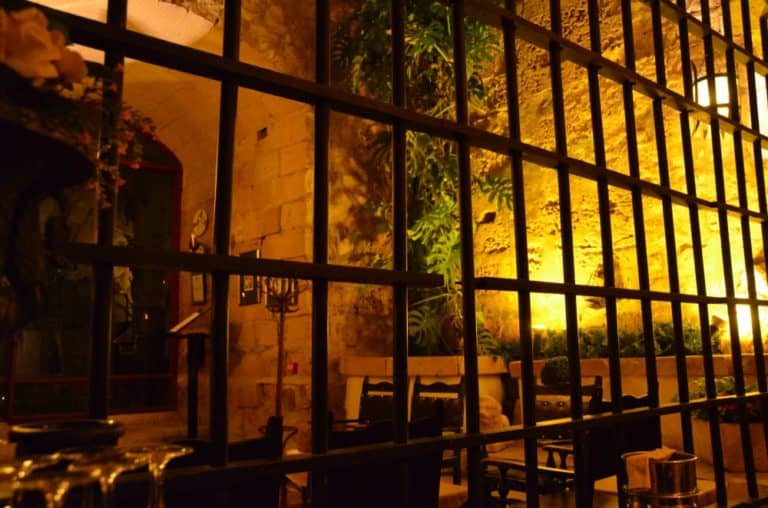 [ Feb.2013] The first dinner we had in Malta was at a restaurant called "Bacchus" in Mdina.
It is housed in an old building built between 1658 and 1660 and it was very atmospheric.
I felt we were in a wine cellar.
I had octopus as a starter, pork as a main and panna cotta for the dessert.
All were excellent.
But in fact, the special dish in Malta is rabbit, I heard.
I usually like rabbit dish, but this time I could not take it, because I had just heard that the meat of rabbit and cat taste very similar, and in one banquet, the cat meat was served pretending it was rabbit..