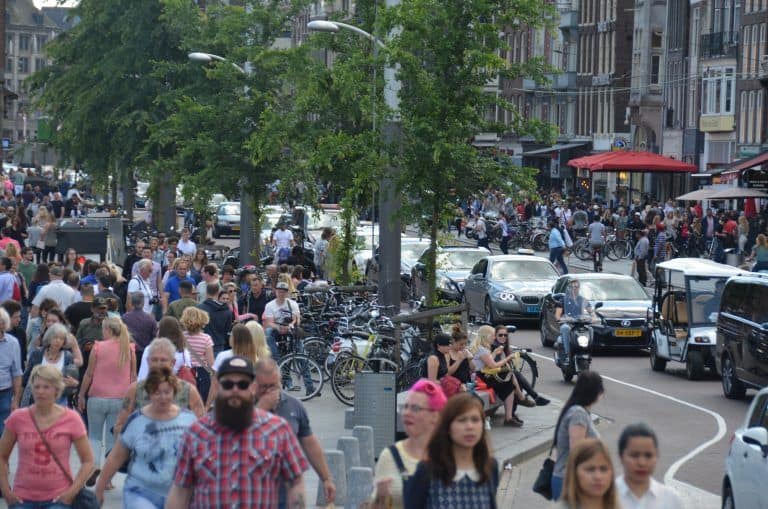 [ June 2017 ] I continue talking about the Urban Photo Race (UPR) which we joined in Amsterdam in the Netherlands.
This is a kind of photo competition that we take photos in a whole day according to the themes and the two themes given at 1 o'clock meeting were ④Noise and ⑤Body Language.
It was getting more and more difficult.
And we got hungry.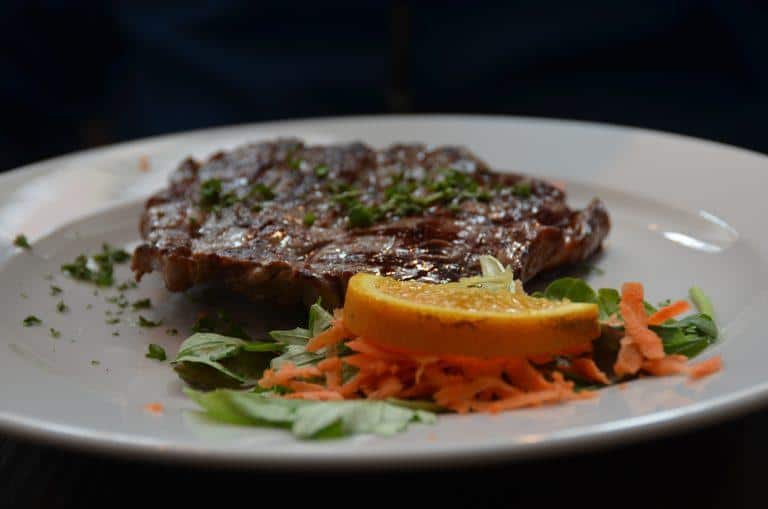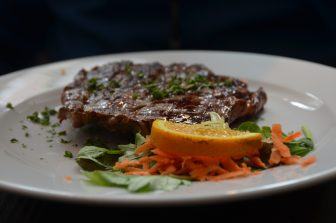 In this sort of event, we walk around the town looking for the subjects to take photos of, but at the same time, we naturally look at something looking tasty or something attractive to buy, too.
On the day in Amsterdam, we chose an Argentinian steak house called Tango for lunch.
I had noticed it before that there were many Argentinian restaurants like this one in Amsterdam for some reason.
It cannot be that it is because the queen in this country is an Argentinian, can it?
I had 200g Lomo steak (fillet) and my husband had 300g sirloin.
The meat was good, but only problem was that the good looking waiter was not very friendly.
Anyway, our stomachs were satisfied, so we kept going to the next meeting place, taking photos.
The meeting places moved towards the Central Station, centre of the city and more and more people were there.
At the same time, it got hotter and hotter.
We came out to the Rembrandt square where there are a huge statue of the painter and many bronze statues of the scene of his masterpiece 'the Night Watch'.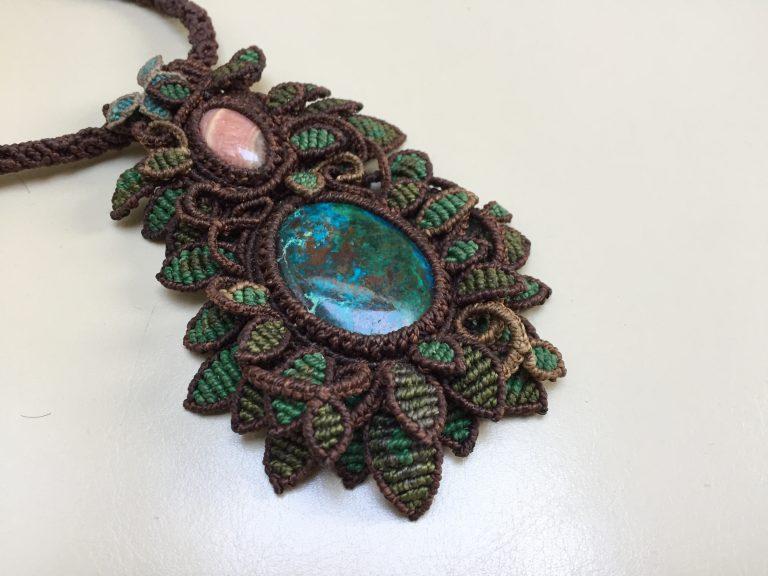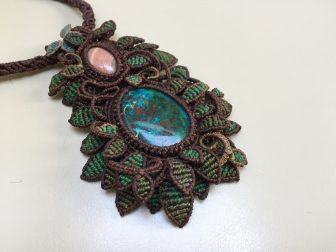 Near there, there was a stall selling accessories which drew my attention.
They were pendants of macrame work and actually a man was making one.
He said the stone inside was from South America and because I saw similar works in Colombia, I thought he was from South America.
But when I asked he said that he was an Indonesian which made me surprised.
Of course, Indonesia used to be a colony of the Netherlands, so probably they still have the close relationship.
When I said that I am a Japanese, his mother came out and said that her grandfather was a Japanese.
And she continued "In those days, Japan was so strong that my grandmother could not refuse him".
Listening to that, I had the mixed feeling, but decided to let it go and bought the most elaborate pendant on the table that I liked most and moved on.
At the 4 o'clock meeting,  we were given the last theme, ⑥Warm.
It was really hot by then, but I was thinking 'hot' and 'warm' are different.
And without knowing it, we were getting into the famous red light district and we saw some women in the windows.
I did not feel particularly nice around there, so after a while, we decided to go back to the hotel.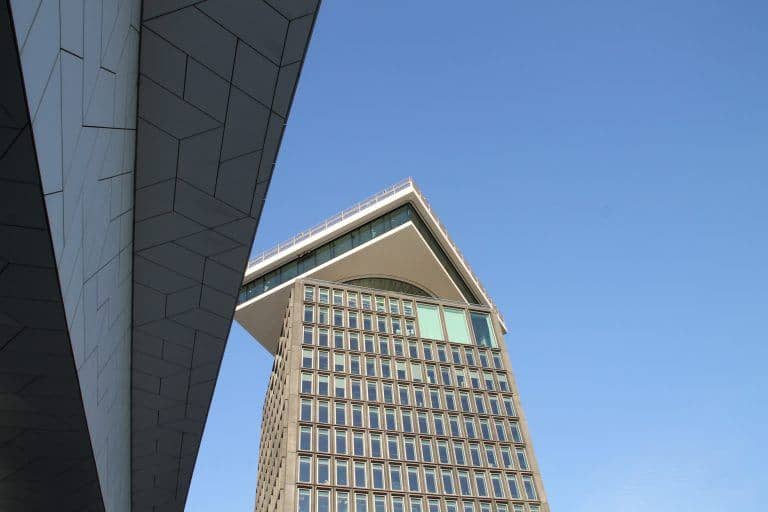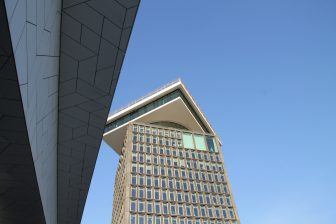 At the hotel, we chose our photos to submit (three per each theme) and put them into a memory stick and went out again to the place to submit the photos.
We did not expect, but to get to this place, we had to take a boat from behind the Central Station.
The boat journey was only about 5 minutes and where we arrived was the newly developed area with modern buildings.
When we got to the fixed place, we saw quite many participants were working on their photos with their computers.
They were dead serious, much more so than the Italian Photomarathon we joined a few times.
The staff told us that the number of the participants was about 140.
After submitting our photos and relieved, we had a glass of Spanish Cava at a cafe near there.
In England, the Italian Prosecco is so popular now, but here in Amsterdam, we never saw one and they had only Cava.
In their history in the Netherlands, they had a close relationship with Spain, didn't they.
I wonder that is why they have Cava rather than Prosecco?