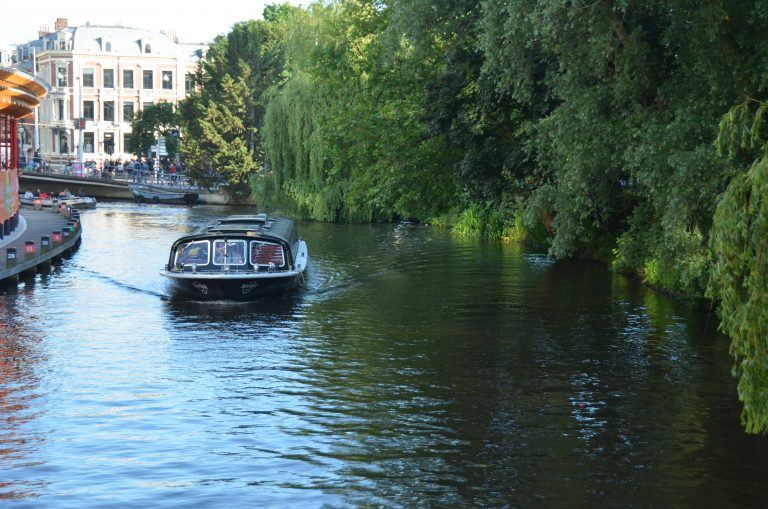 [ June 2017 ] We visited Amsterdam in the Netherlands for the first time in six years.
As everyone knows, Dutch people are so big, which I realised strongly last time, and this time, too, at the toilet in the railway station at the airport.
Surprisingly, the knob of the toilet door was higher than my eye level.
I felt as if I became a child again.
We went to the city by train, talking ourselves "Although there are so many big people, we do not hear that the Netherlands basketball team is very strong, do we?".
Amsterdam is a very pretty town.
It does not have so strong impact as Venice, but the canals and the characteristic buildings make the unique atmosphere which makes me want to take many photos.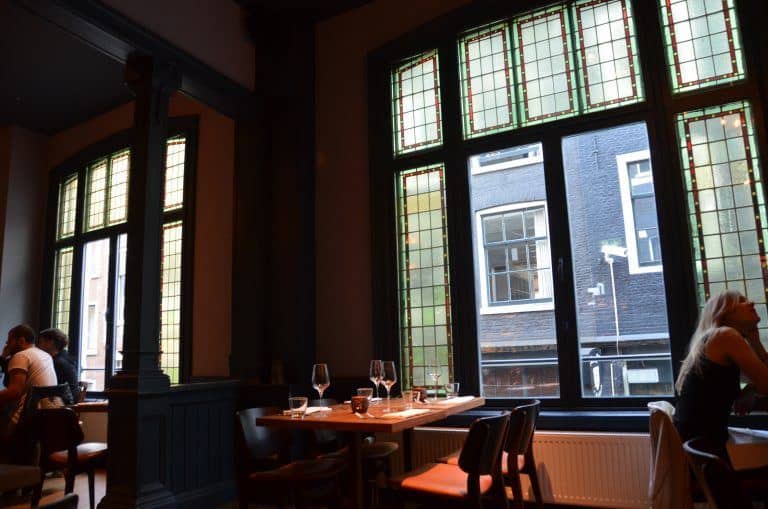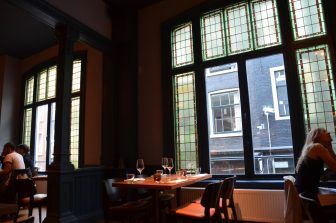 This time we started our journey late, so when we arrived there, it was already dinner time, so as soon as we left our luggage at the hotel, we went into the town to look for a restaurant.
We walked around checking on the internet information and finally we went into a restaurant called Lt. Cornelis, specialising in the Dutch cuisine.
The atmosphere there was quite posh and people were eating quietly.
The elderly couple at the next table was with a dog which was sitting on the sofa and they were feeding it at the same table, which was annoying for me, but the dog did not come up to us, so we could relax in the end.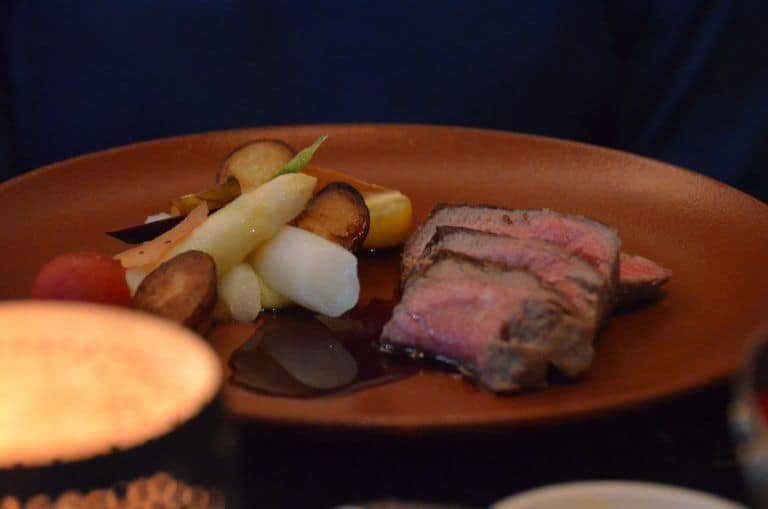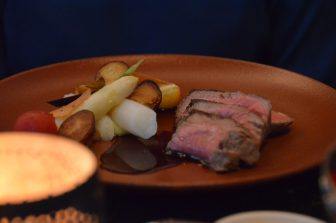 In this restaurant, they do not have many menus apart from the set menus, for example, there were only 4 choices for the main.
I chose a lamb dish and my husband chose beef.
The waiter came with the dish and explained the cooking in detail, which was a posh thing to do.
My lamb dish was made up with three different parts of a sheep and it was garnished with the white asparagus.
It was very tasty, but sauce was like the simple gravy which reminded me of British pub lunch.
My husband's beef seemed good, too.
Only thing was that both of our dishes were rather small and I thought it could not be enough for the big Dutch people, so I looked around and found that there were no huge customers in the restaurant.
This seemed not the place to come when you are very hungry.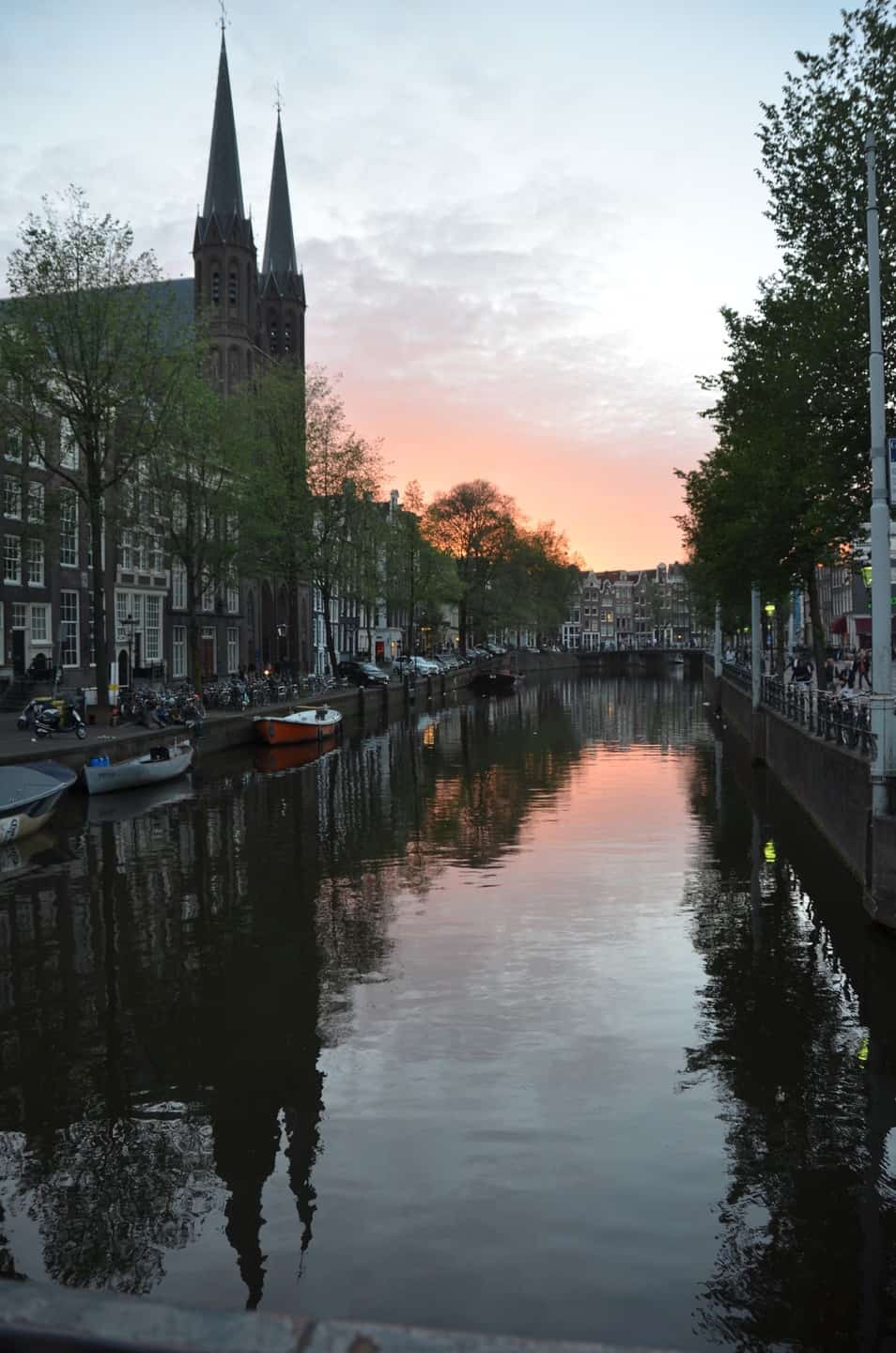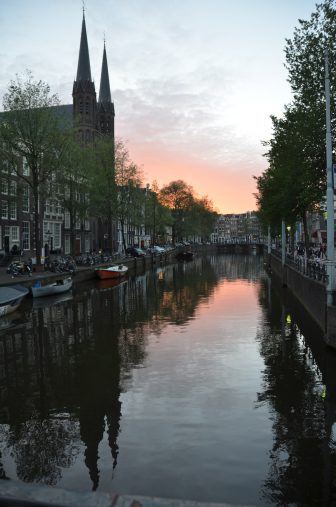 The choice of the dessert was poor, too, so instead we ordered glasses of Port wine.
It took them so long to bring the glasses that we thought they went all the way to Portugal, and the taste of it was rather weak.
Including the appetizer and the glasses of wine, the bill was €72.40 (about £65 or $87), which was not too bad as a posh restaurant.
It was a nice season in Europe with the longer days and we could enjoy seeing the lovely view of the evening glow reflected on the canal water.