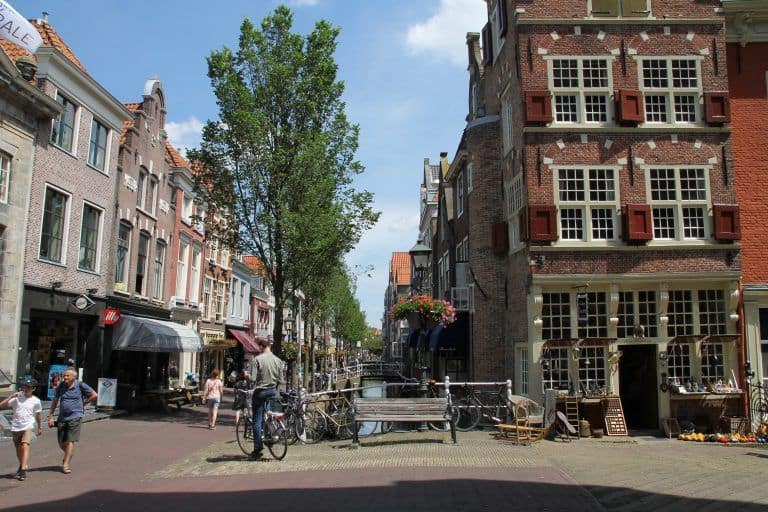 [ June 2017 ] The next stop on our tour of the cities of Zuid-Holland in the Netherlands was Delft.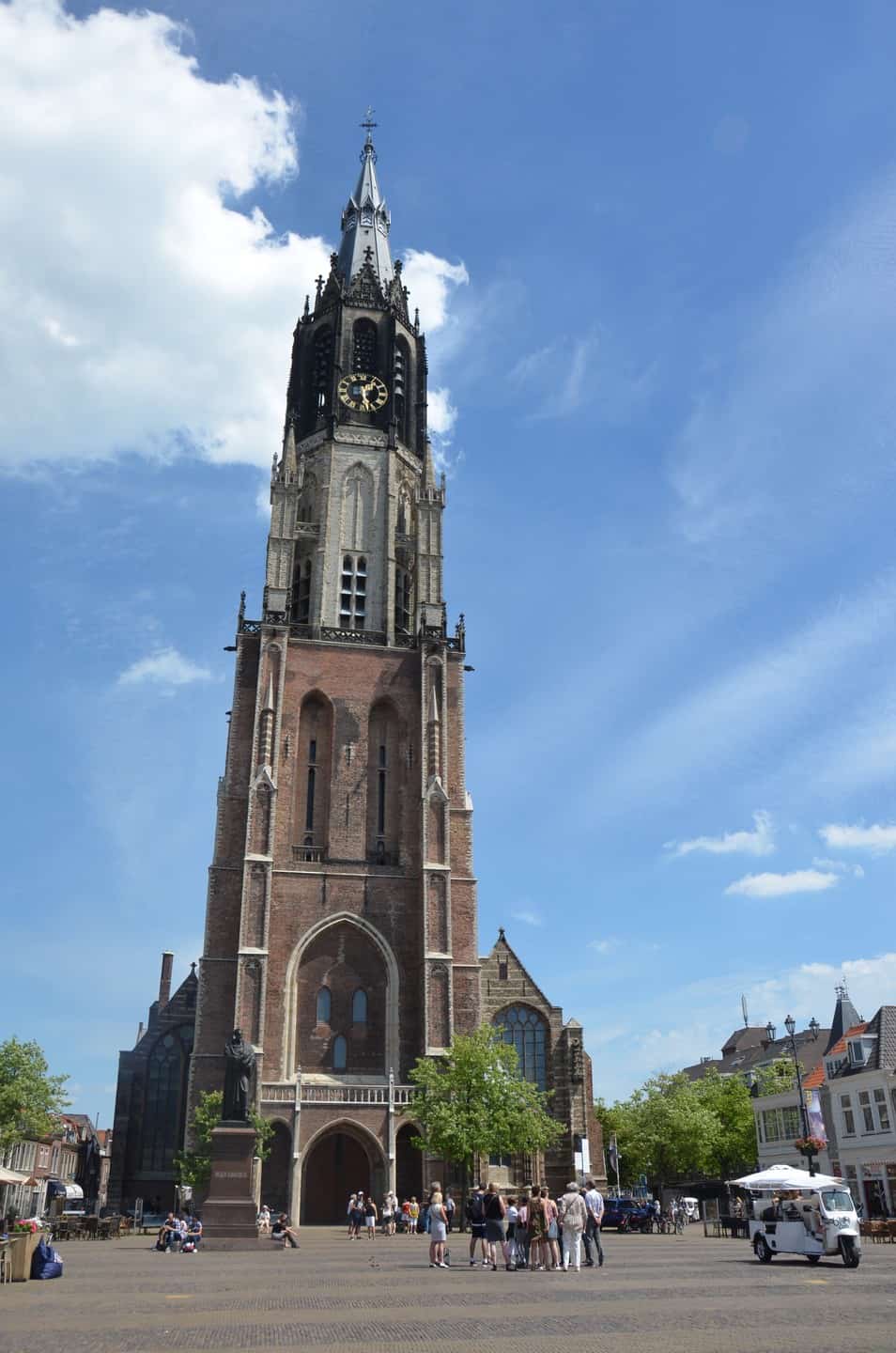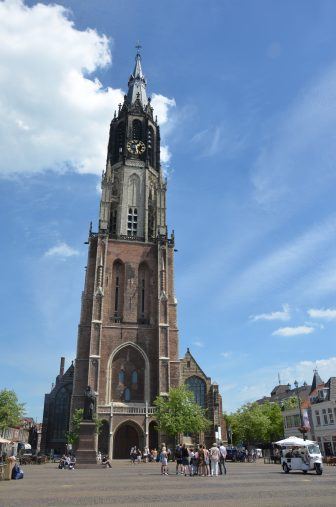 Delft is a pretty town which looked rather like a smaller version of Amsterdam.
Because the tourist coaches were not allowed to park inside the old town, we had to walk a bit to the Market Square, the town centre.
Apparently this place has a close connection with William of Orange and our guide Erik talked about him.
But this William is not the famous one that we learned at school, who became a king of England after the Glorious Revolution, but his great grandfather who lived during the 16th century.
His proper name was Willem van Oranje and he was practically the first king of the independent country, Republic of the Seven United Netherlands.
According to Erik, he was not faithful to women, but very faithful to his dog.
He married four times and every time he took the same dog with him.
In his grave, the dog is with him and there is a statue of the dog, too, though we did not see it.
Erik told us that he was a real politician, so "he talked a lot, but did not say anything".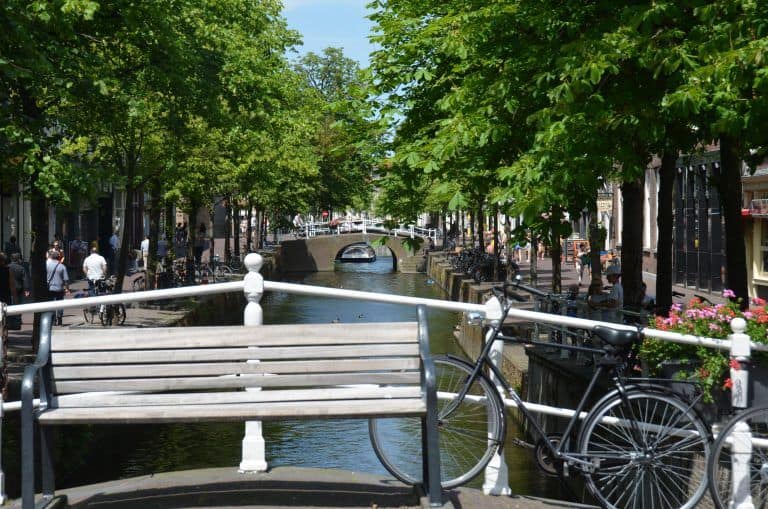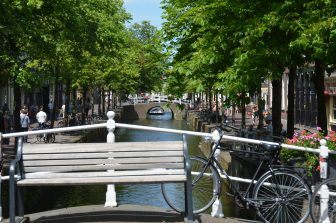 As such, his nickname was William the Silent.
And his motto was 'Respect your enemy and watch your friends'.
After talking about him, Erik took us to a restaurant in the Market Square and told us "this is the restaurant with the fast service".
We could read between the lines.
What he was really saying was 'Don't take so long having lunch that you are late for the meeting time as we still have a long way to go'.
We did not know any other restaurants, so we took his advice and were served a mediocre meal. I cannot remember what I ate.
He did not say that this was a restaurant for good food anyway.
We had some free time after lunch so we walked around the town a bit and found Delft was a really pleasant small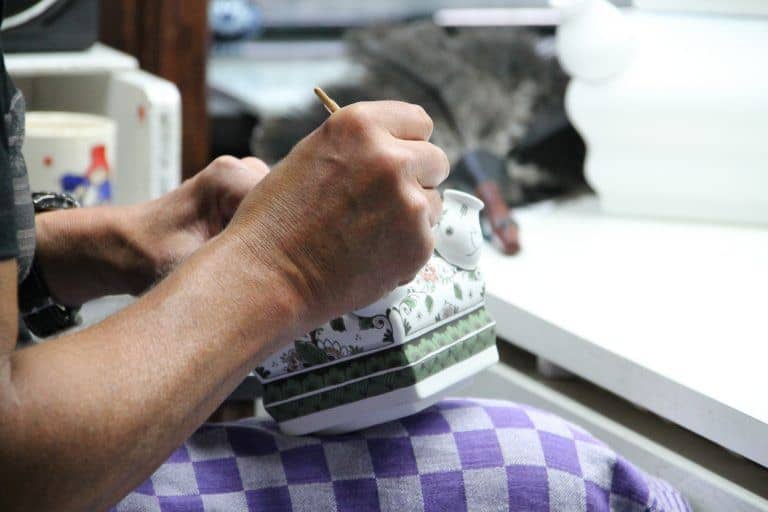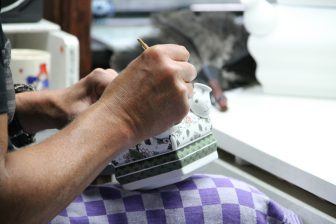 town.
Both locals and tourists were enjoying the sunny weekend.
After that, we were taken to Royal Delft, the manufacturer of Delftware which was founded in 1653.
Apparently this is the only manufacturer still working in Delft.
Another guide for this place took over and explained thoroughly its history, the process of the work and so on.
The interior of the building was very nice with the design seeming a bit Middle Eastern for some reason.
Because it was Sunday, only the people who were demonstrating to tourists were working, but I noticed a sign written in Chinese in the factory.
I wondered if there were many Chinese people working there.
And of course the last part we were taken was the shop.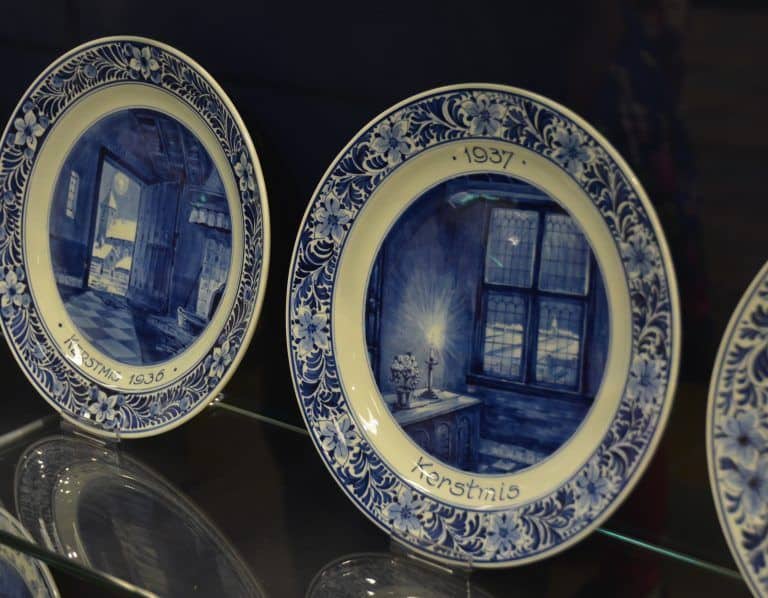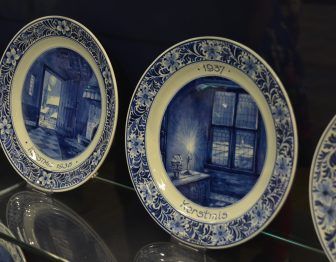 The hand painted goods were too expensive for us, but the hand printed ones were not too bad.
We bought a decorative plate for our collection at home.
By the way, the basic colours of both Delftware and Meissen china we saw about two years ago are blue on white and they look similar, but Meissen was much more expensive.
I wondered why and realised the difference stems from the fact that Meissen is porcelain and Delftware is pottery.
That reminded me of another famous blue-on-white china, Royal Copenhagen in Denmark and found that this is expensive porcelain, too.