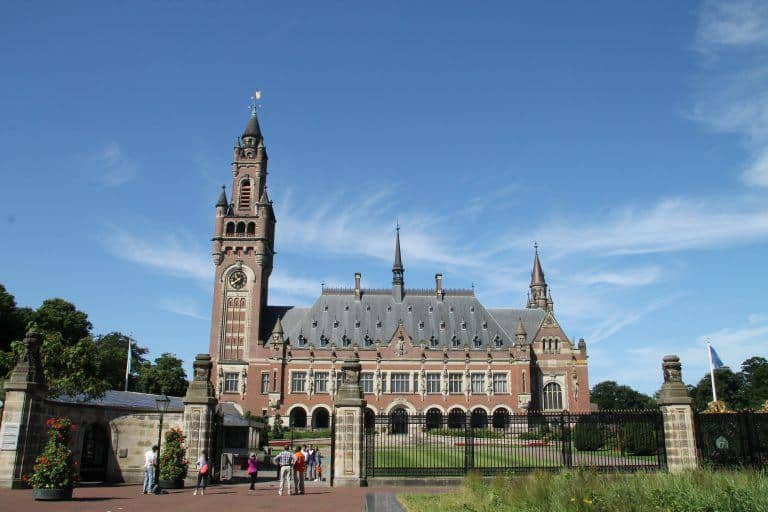 [ June 2017 ] We joined the tour which went quickly to the main cities of the region of Zuid-Holland.
This kind of superficial tour is found in every country, but in the Netherlands it was an extremely well organised industry and I somewhat felt as if I was a product in a factory which was transported on a conveyor belt.
I do not mean this in a bad way, though.
We left our suitcases at the meeting place at 9 am and started our journey on a big coach at 9:30 am.
The first city we went to was The Hague.
I did not know but the government offices, the embassies and other important institutions of the Netherlands are all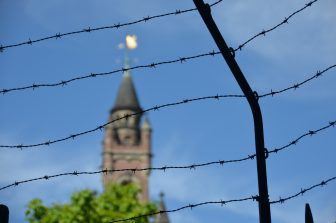 here, as well as the royal palace.
But everyone knows that the capital city of the Netherlands is Amsterdam.
According to our guide, Erik, when the United Kingdom of the Netherlands was founded in the early 19th century and they had to decide the capital, people thought, though the main institutions were already here, "The Hague was no good because the city was full of lazy people who just chatted and did not work and the rest were either criminals or prostitutes".
Brussels which was part of the Netherlands in those days was considered but rejected because "they speak French".
So Amsterdam was chosen in the end.
According to my dictionary, the definition of a capital city is 'the city where the central government is located'.
It is contradicted, but I suppose there are some exceptions.
And another thing I did not know was that when we were there in June 2017, they had not had a government since the general election in March.
The election itself was watched by everyone in the world because it was topical to see if the populist and anti-immigration party, Party for Freedom could win or not.
The result was that the People's Party for Freedom and Democracy, the middle-of-the-road party got the most seats, which was a relief for many people in the world.
But looking at the result in detail, many parties got some seats but none won a majority, so forming a cabinet was proving very difficult.
I do not know what happened since…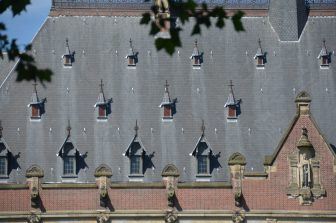 After listening to these explanations, we stopped at the famous International Court of Justice.
It is a magnificent building which is also called the Peace Palace, but the area in front of the gate was overgrown with grass for some reason.
Erik introduced this building as "A big house for small justice".
I wonder if he had some complaint about this court.
Erik himself was born in The Hague.
The proper name of this city is apparently Den Haag or 's-Gravenhage and this last part contains a lot of pronunciations which are peculiar to the Dutch language.
Erik pronounced it many times which made us laugh.