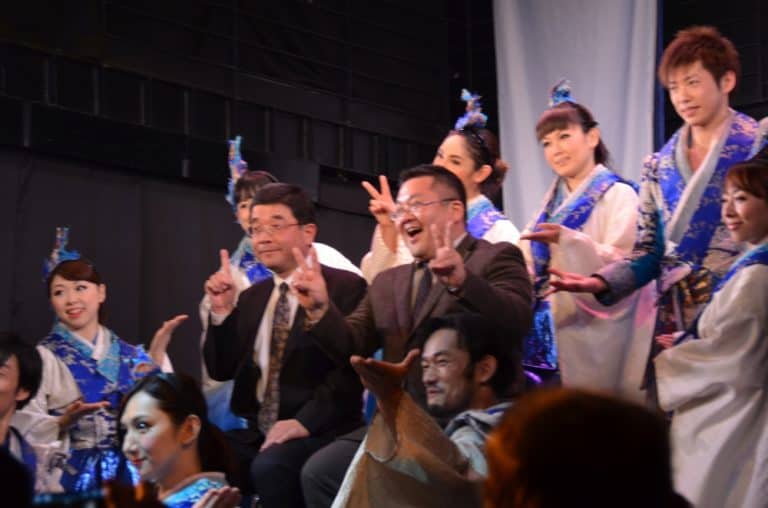 [ Jan.2015 ] At the beginning, one of our friends who lives in London and was back in Japan at the same time as us said "There is a Tokyo sight seeing bus which includes Oiran (courtesans) show.
Shall we take that together?".
A common friend of us who lives in Tokyo called the bus company, but found that on that day, they were not running this particular bus.
So she booked only the show.
The place we went was called Kaguwa in Roppongi in Tokyo.
First, they served a dinner box.
We could have the drink as much as we wanted.
After eating, the show time.
To be honest, we all were very surprised.
When we heard it's an Oiran show, we imagined a show that women in gorgeous kimonos dance gracefully.
But this show was totally different.
They dances something like jazz dancing with a short tories very energetically.
Well, I was surprised at the show, but also surprised at the middle aged male cutomers who seemed repeaters.
They were very excited and after the show when the performers greeted us, those men gave 1000 yen each to the performers.
It was an unknown mysterious world for me.