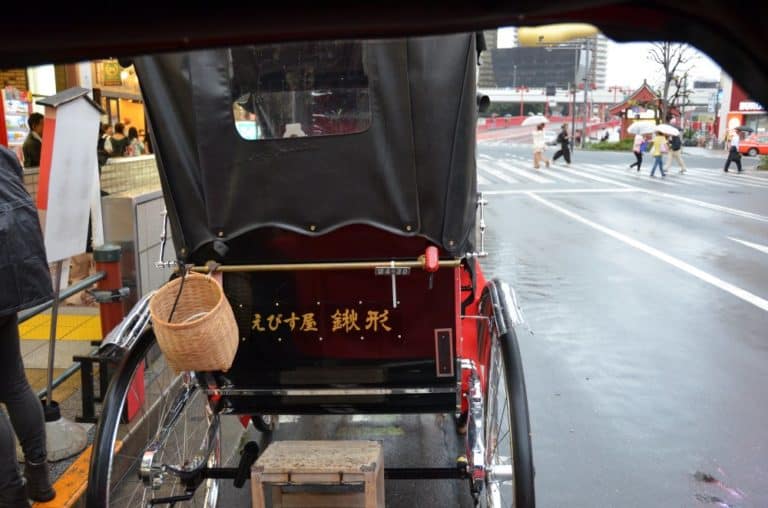 [ Aug.2014 ] One of my family members said "I would like to ride on the Rickshaw once", so we went to Asakusa in Tokyo.
Unfortunately it was a rainy day.
"They may not do in the rain" we said as we looked around, but they were working.
Without us talking to them, a pretty young man came up to us and started explaining their routs.
We just wanted to experience it, so we chose the shortest course of about 15 minutes.
Because of the rain, they put a red plastic sheet on top of the red wrap on our lap.
It was comfortable for us but I felt sorry for the driver.
The skinny boy whom I thought he was only a barker was our driver.
He sometimes explained about the places we passed.
According to him, Asakusa is the site hard fought battle for Rickshaw industry.
His company has got 50 Rickshaws and there are 13 companies operating there.
The journey was comfortable and the slow speed was nice.
At the end, they gave us discount tickets which are valid for three years all over Japan.
That time, I did not know that we would use it soon enough…