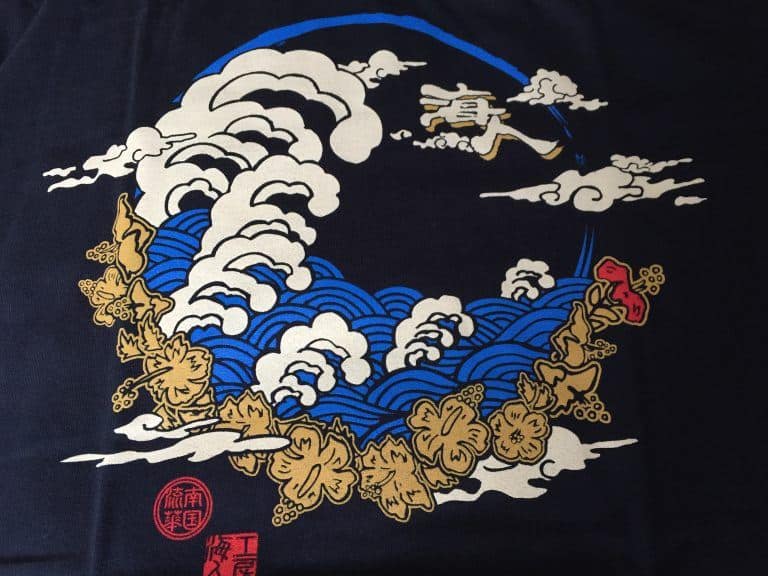 [ Apr.2017 ] I cannot remember exactly where, but probably in the hotel, I got a booklet called "Ishigaki Sightseeing Guidebook 2017".
This booklet has a lot of information on Ishigaki Island in Okinawa, Japan and it was useful for us when we chose restaurants or shops to go.
It says "since 1998", so they probably publish this every year.
Although the booklet is only in Japanese, apparently there is an English version online.
We went out for shopping to the shops I chose from this booklet.
First, a T-shirt shop near the port called "Uminchu studio".
Uminchu is written as 海人, meaning people of the sea and according to them, people who love the sea, people who play at the seaside, people who work on the sea and people who have a big heart like the ocean are all 海人.
It was founded in 1977, so this year is the 40th anniversary.
We were planning to buy just one T-shirt for my husband who loves the sea, but because they were doing a campaign that if you buy two, they will give you the third one from the box of 'slightly imperfect' items, so we bought one for me, too and got the third one.
The next shop we went was an accessory shop called "Jalan Arts".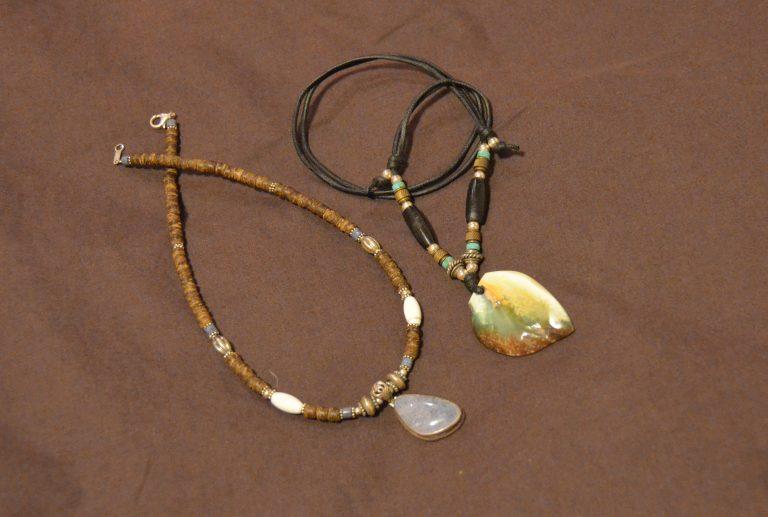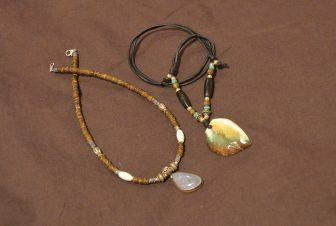 Apart from the pearl shops which were very expensive, most of the accessory shops here were selling goods for rather younger people, but this one had many quality goods for grown ups.
I was particularly attracted to the blue coral pendants.
The blue corals are found a lot in the sea around Ishigaki and we saw some ourselves when we took the glass boat in Kabira Bay, so I chose one, though it was not cheap.
The shop assistant was an energetic positive man who seemed to love this job and he explained various things.
While he was adjusting the length of the string, I looked closely everything in the shop and found a lovely pendant of polished green turban, the local shell.
The natural green colour was very nice, so I bought this one, too.
By the way, we met this shop assistant later that day in a shopping mall.
They have 4 shops in the town and on that day he was working in the shop in the mall.
According to him, each of the 4 shops has its own colour, so I found different goods in this shop, among which was a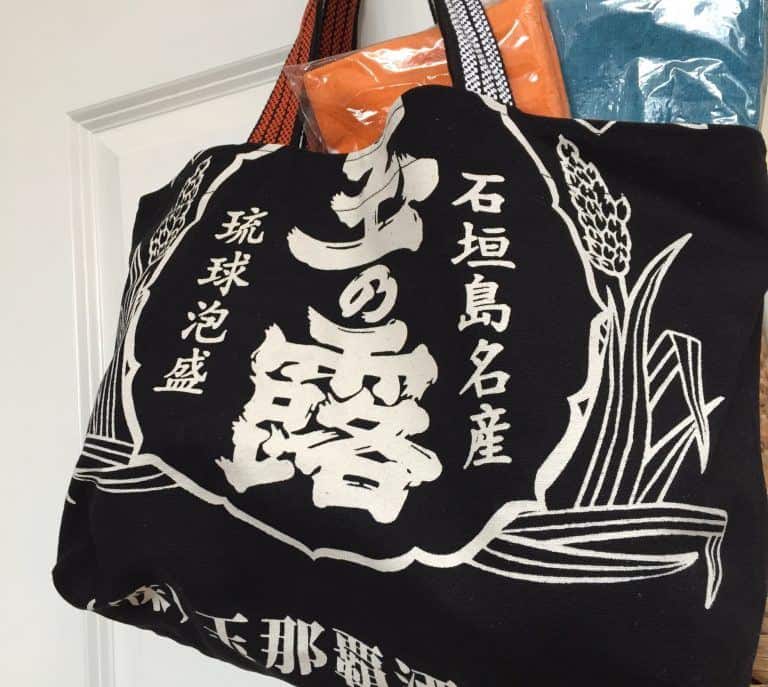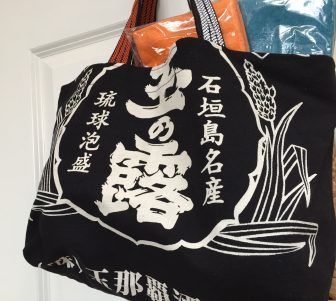 pendant of a fossil of a tooth of a shark, which was really nice, but I stopped myself buying it this time.
The last place we went was "Awamori-ya", which sells Awamori, the strong Okinawan liquor distilled from rice or millet.
Because we cannot carry the liquid on the aeroplane, we could not buy the liquor itself, but they were selling some goods using the logos of distilleries which are rather peculiar.
We bought a bag and two towels there.