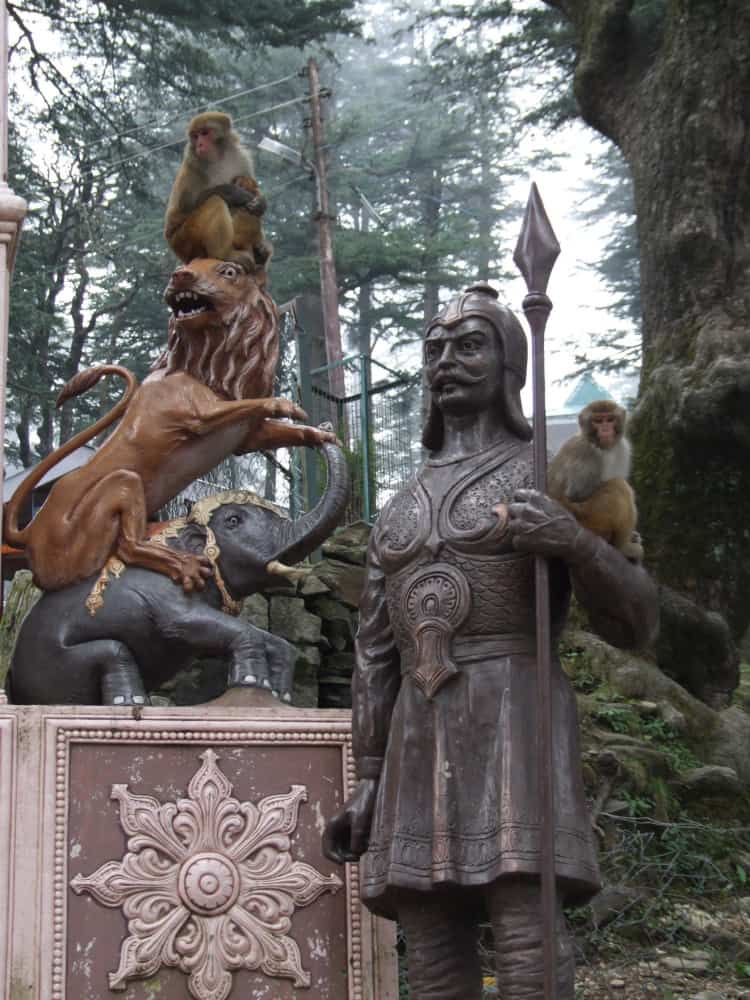 [ Sept.2006 ] We visited Monkey Temple (Jakhu Temple), too, in Shimla in India.
A god called Hanuman who belongs to monkey trive in Indian myth is enshrined here.
There were not only kitsch statues, but also many real monkeys all over the place.
We were told to be careful with our belongings, but one of our tour members got his spectacles stolen by a very quick monkey.
Eventually, he got his specs back as our guide traded nuts for them with the monkey.
Hats off to the monkey's craft!