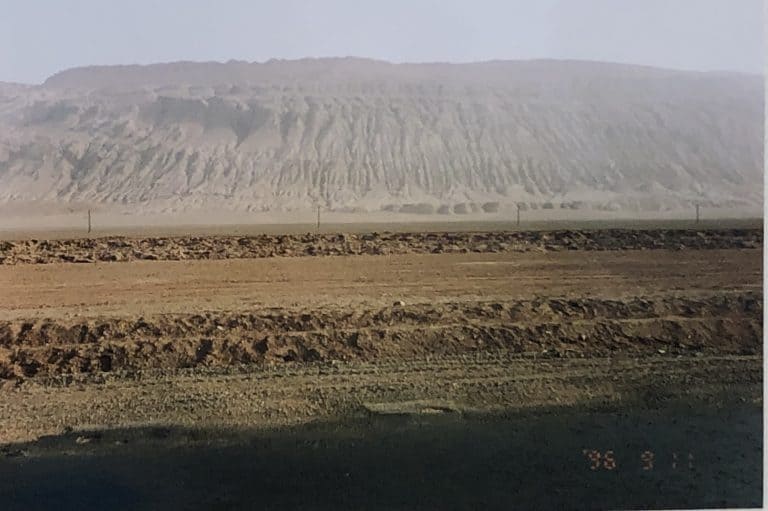 [ Sept.1996 ] On the third day in Turpan, the town in Xinjiang in China, we had the sightseeing tour with the minibus driver whom we had met on the first day.
We were staying in the room without a bathroom at Turpan Hostel and when I went out to the corridor to the toilet in the morning, I was surprised to see this driver already waiting for us.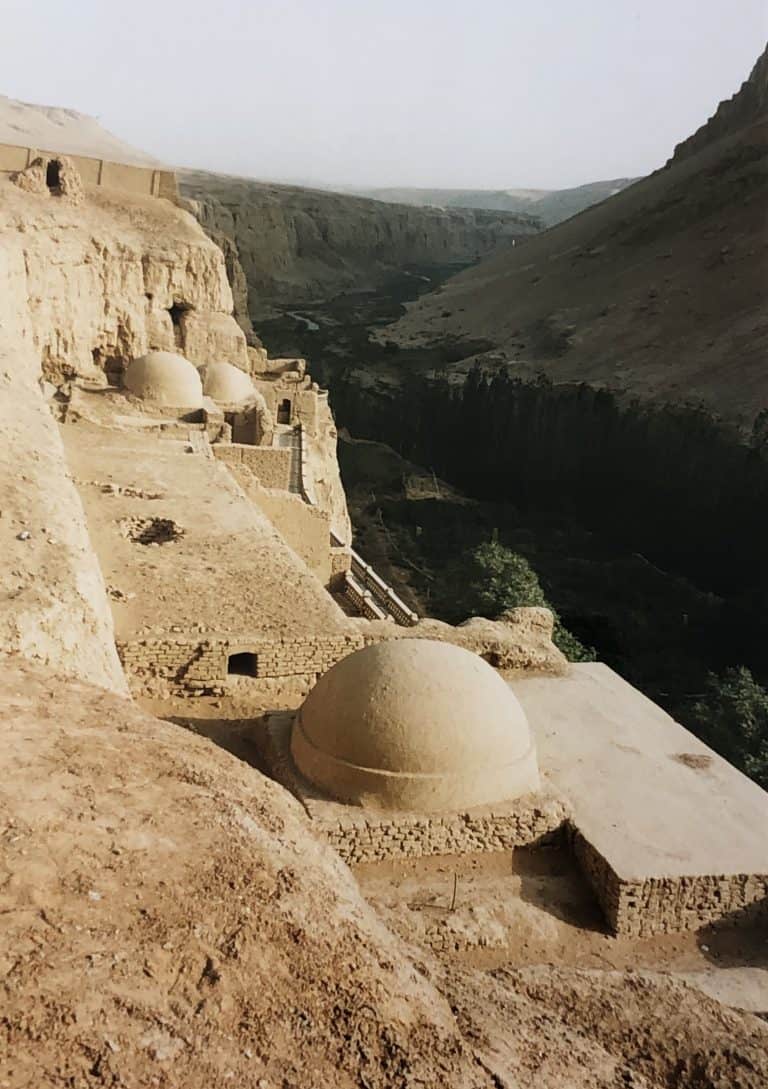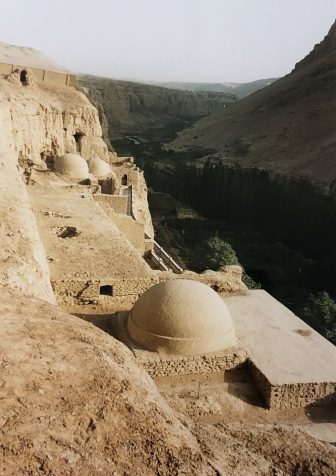 I wondered if they had some sort of network which told you which tourists stayed at which hotel and even in which room.
I felt his determination, "I will not let go of my prey".
The name of this Uighur man was Ani.
His hair was brown and his eyes were greenish.
I could not tell his age, but apparently he was 28.
He had been married for 6 years and had two children, a boy and a girl.
According to him, if he had had another child on top of these two, he would have had to pay a fine.
If the first two children's gender was the same (two boys or two girls), having the third child was allowed.
That was very interesting, because we had known that in China having only one child was allowed (in 1996), but apparently the rule was different for ethnic minorities.
He took us to most of the famous attractions in and around Turpan, including the Flaming Mountains which was not red again and Besecurik Thousand Buddha Cave near there.
This cave was a Buddhist ruins which was made between the 5th and the 14th centuries.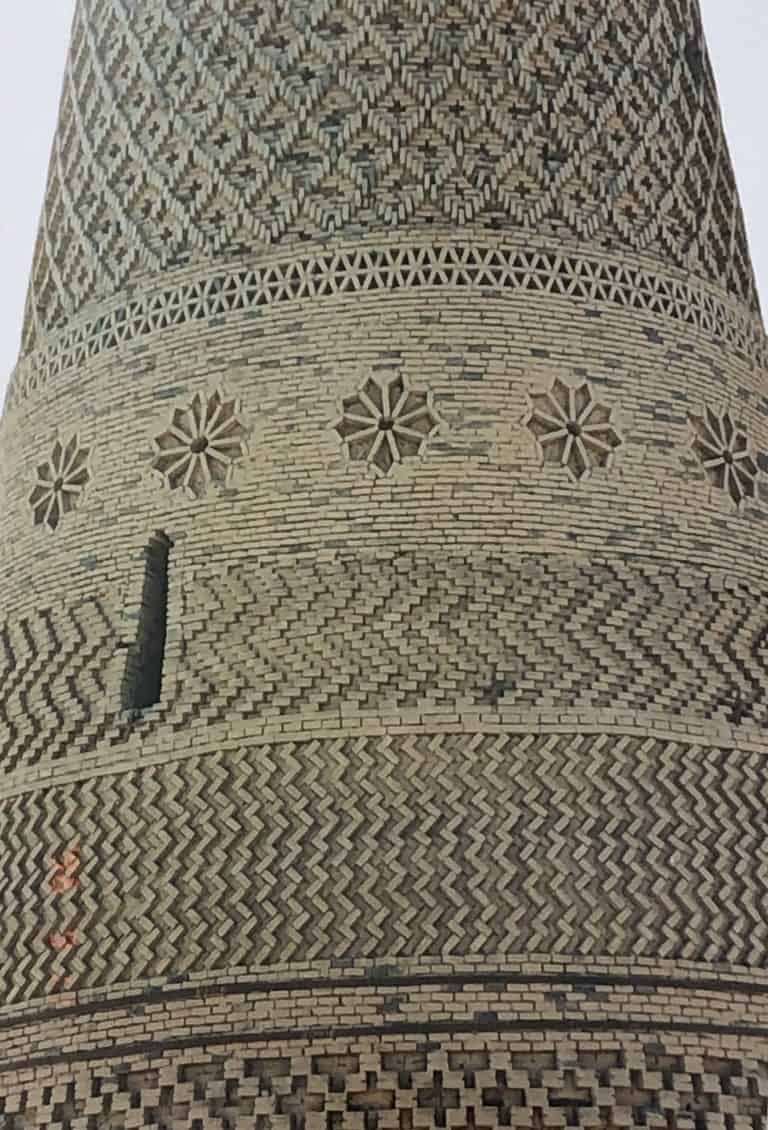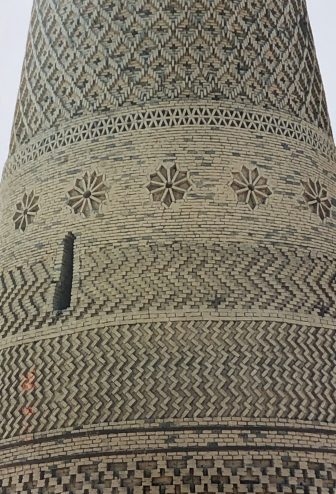 After that we visited The Ancient Tombs at Astana (the 4th~8th century cemetery), Emin Minaret with intricate pattern, Jiaohe Ruins (a ruined city built the 2nd century BC made of mud) and so on.
We learned about Karez, the irrigation system which was made try not to evaporate the groundwater.
Thanks to this Karez, they were growing grapes a lot around here and we visited one of the farms.
This was the area for Uighur people who were Muslims, but in the past apparently the wine making had been very popular here.
When I was watching a woman making noodles at a restaurant near the farm, I was bitten by a wasp or a bee on my finger.
There were many of them flying around the hanging lamp meat.
The pain on my finger was beyond description, so I asked Ani if there was any solution for this.
He just laughed, saying "It will be all right after a half an hour or so".
Well, it was the first time for me to be bitten by a wasp and I was shocked, but for the locals it was just a laughing matter.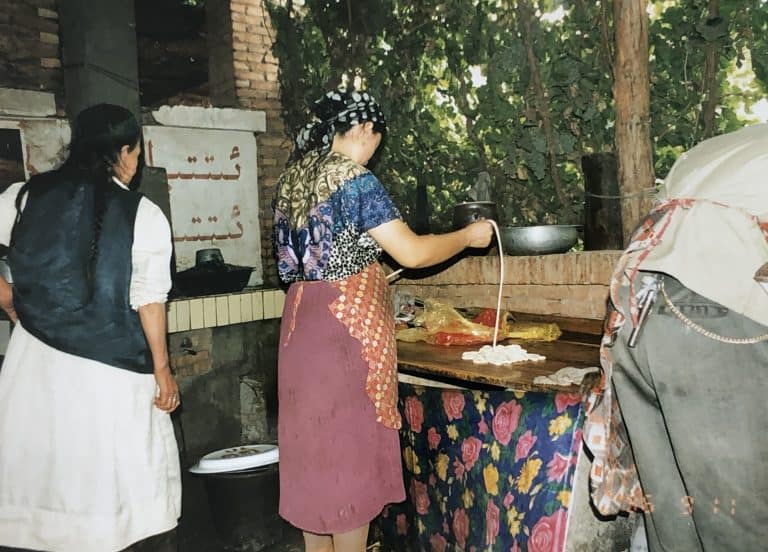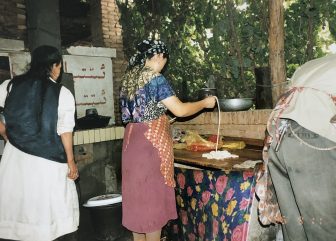 I enjoyed the places we visited, but the most impressive thing was Ani himself.
We had to pay all of his foods and drinks.
We left our bread and bottles of water which we had bought in the morning in the car while visiting the site, and he ate and drank all of them while we were not there.
On top of that, in his mind the grape farm was an extra, so he insisted that we had to pay 400 yuan instead of 300 which we had agreed ($1=8.28 yuan in those days).
The way he was so pushy was even funny.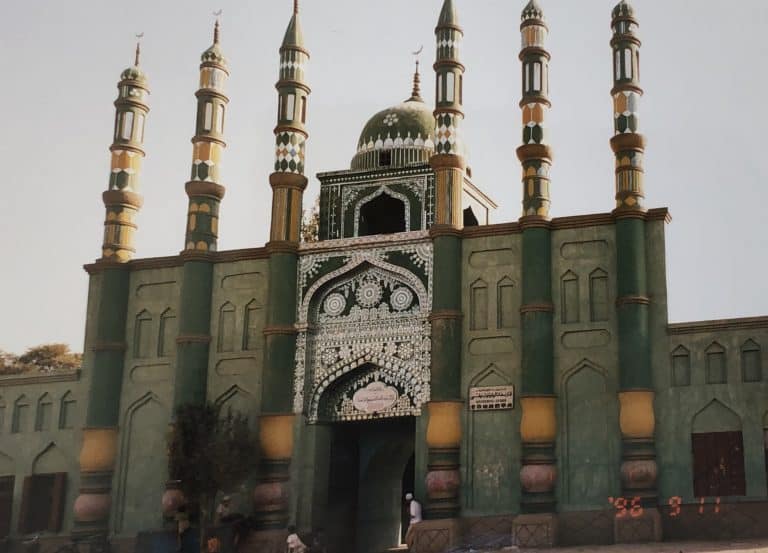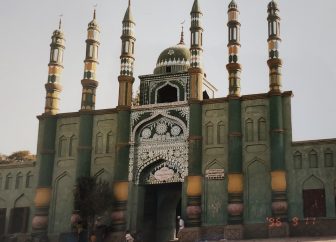 He was so shameless.
My travelling companion was furious.
Because of Ani, my impression towards Uighur people deteriorated a lot.
The last night in Turpan, we stayed in the Police Hotel.
It  100 yuan but the use of water was limited.
I did not find out why it was called 'Police Hotel', but it was true that many of the guests were wearing uniforms.