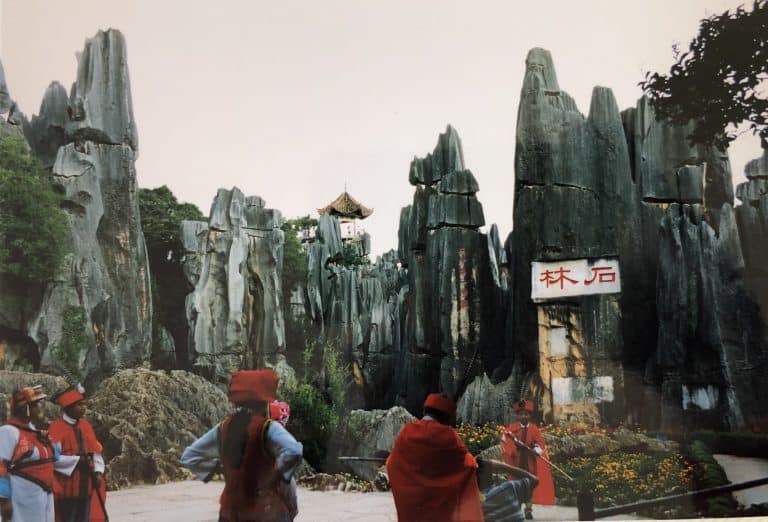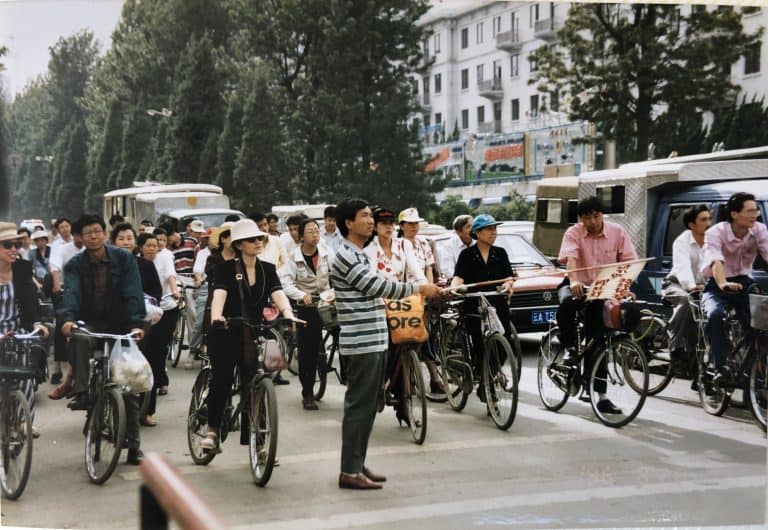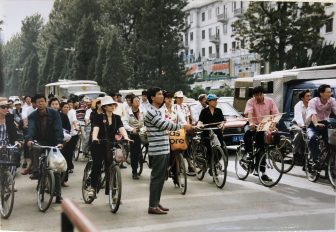 [ Aug.1996 ] From Kunming in China we went to Shilin (Stone Forest) which was famous as a tourist spot in this region.
We found the minibus for Shilin in the centre of Kunming and got on it, which was good, but after that, the bus went slowly within the same area for about 2 hours.
Although the minibus conductor kept calling out to people, "Shilin, Shilin" (I still remember the way she was saying), not many people got on.
In the end, it started going to the destination without many passengers and on the way at one car park, we were told to move to another bus, which was a tour bus for Chinese people.
Altogether, it took about 4 hours to get to Shilin.
Well, when you are travelling on your own, sometimes it does not work as you plan…
It cost 33 yuan ($1=8.28 yuan in those days) to get in to the Shilin National Park.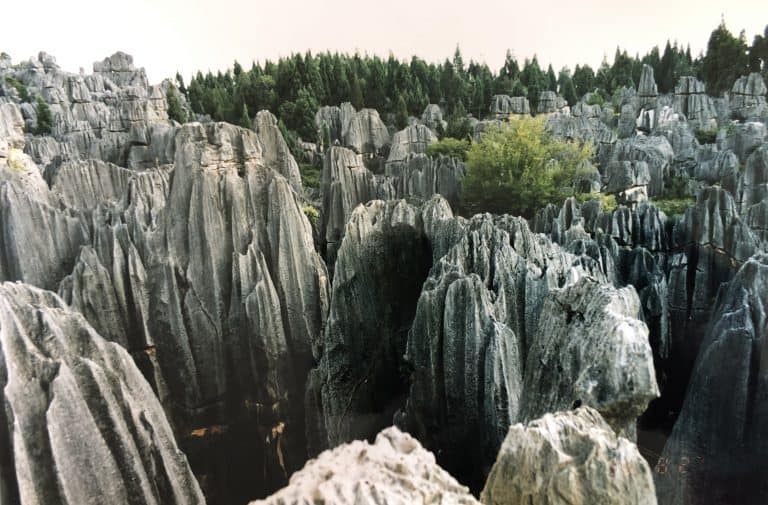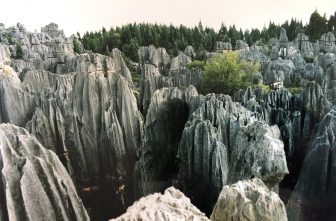 We had planned to stay one night at Shilin Hotel within the park.
When we entered the park, a Sani woman who spoke Japanese and her mother and her aunt approached us and took us to the hotel.
Sani people are the minority group living around this area.
This hotel cost 300 yuan per night, which was too expensive for how it looked, but it was much better than the state-run hotel nearby which cost 50 yuan, so we checked in.
When we arrived, there were many tourists in the park, but when we were resting with a glass of beer, we saw that many people were leaving and it was getting quiet.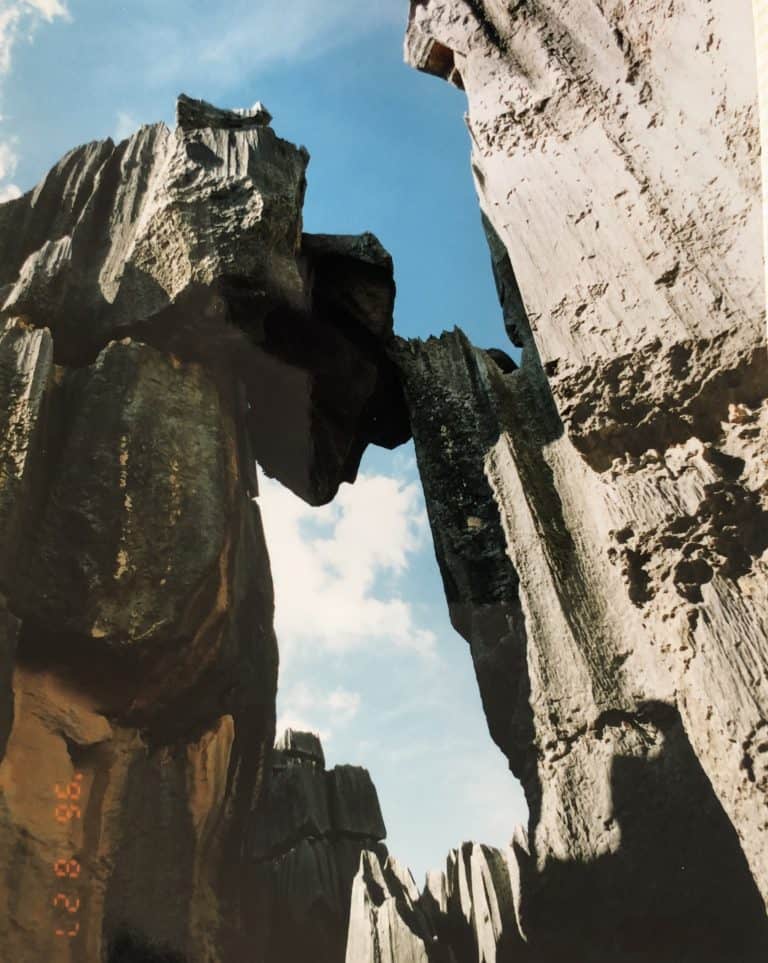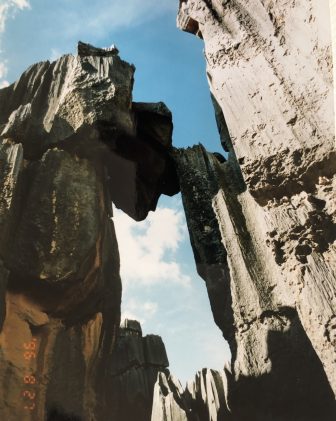 It seemed that Shilin was the one day bus trip destination from Kunming.
As soon as we went out of the hotel, the same three Sani people came up and offered guiding.
We asked the price and she said that we did not have to pay for the guide, but wanted us to visit Sani people's souvenir shop later, which we agreed.
Shilin was another unearthly place, as marvelous as Yangshuo we had visited a few days before.
The sharp pointed dark-coloured rocks soar all over the place as the name Shilin (stone forest) suggests.
Because it was getting late, not many people were around and the sun was lower with the lovely warm light, so I enjoyed the place much more than expected.
I think if we did not have the Sani people's guide, we could not have walked around so efficiently.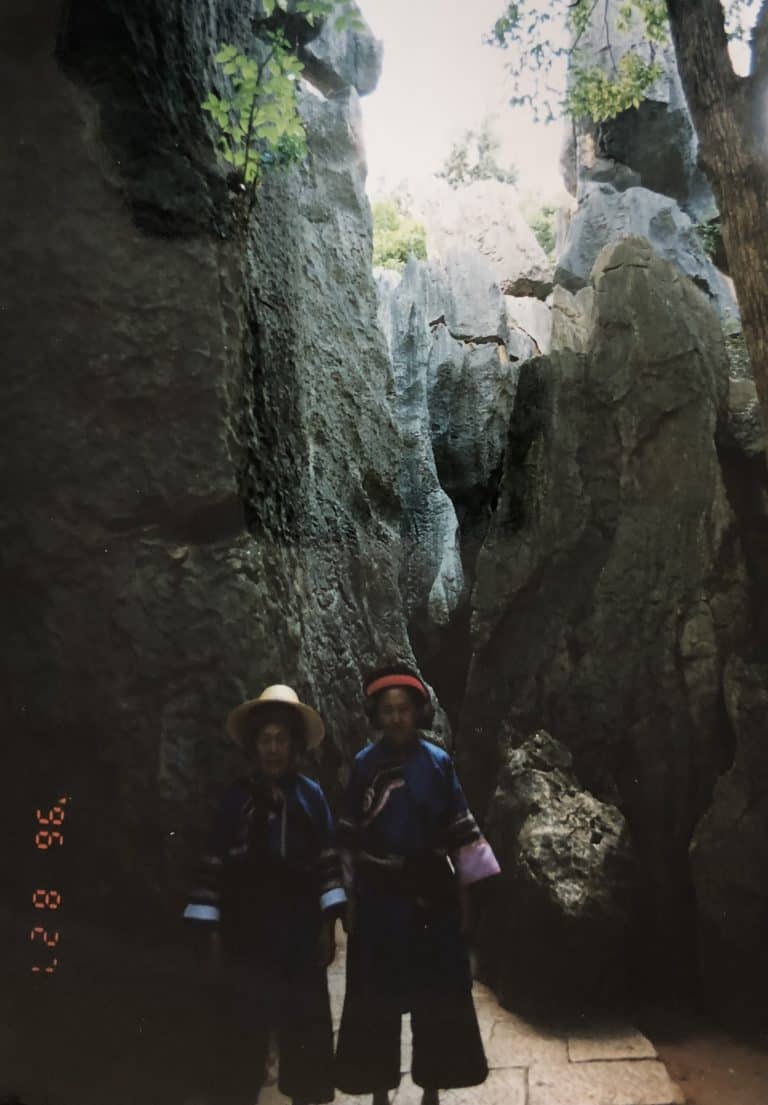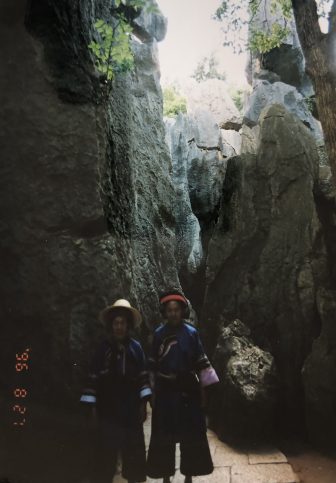 Only thing was that the surface of the stones were so slippery that I fell over on my buttocks.
There were some rocks which made interesting metallic sound when we hit with a stone.
At one place, the guide said "Here is the natural Karaoke place" where the acoustics were good, her aunt sang at the top of her voice in falsetto for us.
The two of the old women were wearing their folk costumes and they gave us a chance to try them on, too.
It was very enjoyable one hour and then we moved on to their village as we promised.