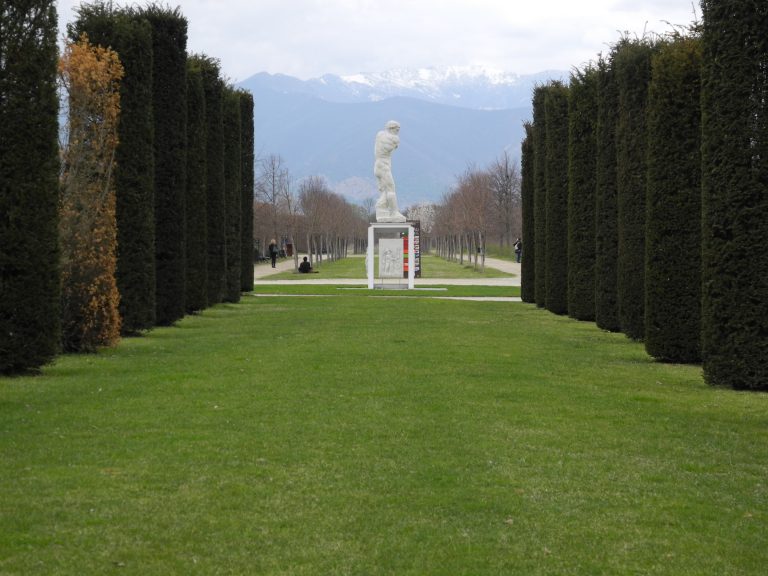 [ Apr.2019 ] One of the highlights of the Palace of Venaria in Piedmont in Italy is its garden.
It is huge, with 50 hectares of land and there are snowy mountains of the Alps beyond it.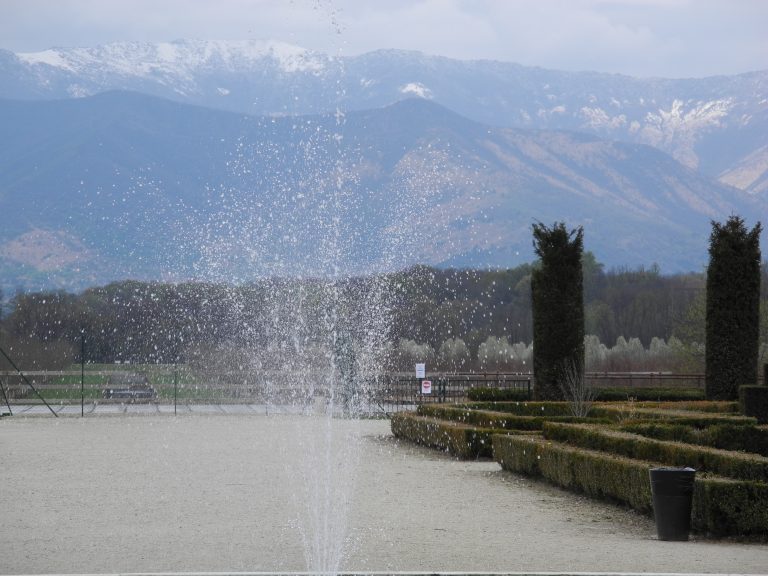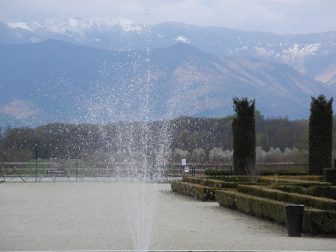 It looks like the mountain view is a part of the garden.
Apparently, this current garden is completely different from the original one.
The original garden, which was made in the 17th century, was an Italian Garden with artificial geometric patterns, many sculptures and fountains, staircases and terraces.
But in the early 19th century, the Napoleon army from France occupied this palace and they destroyed the garden to make space for a training ground for them.
After the Napoleon army was gone, the Italian army used this garden for the same purpose during the 1st and 2nd World Wars.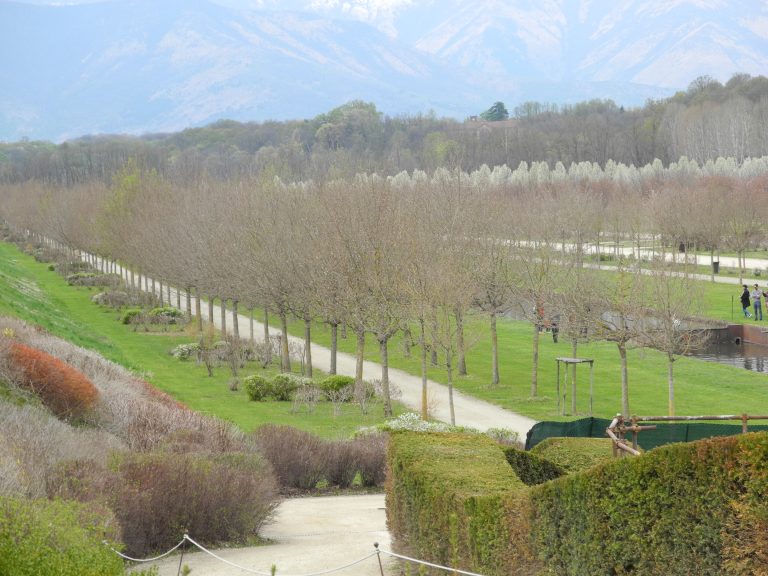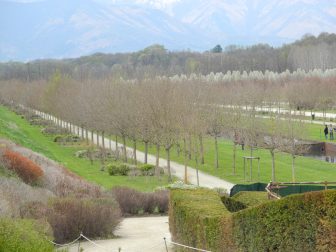 Finally, the military forces left in 1978, but then it was abandoned and the palace and the garden fell into ruin.
It was left until 1999, when they started the restoration work.
They planted 200,000 new plants in the garden and in 2007, it was open to the public.
When we were there in the early April, it was too early for the flowers and the weather was not particularly good, so the atmosphere was rather sad.
They were doing some work in the middle of the garden.
According to the information board, it was work to reconstruct the "Fountain of Hercules" which was here in the Baroque style.
It says that after the careful study of the remaining objects, they started ambitious project which would last for two years.
It seems that it is impossible to make the exact same fountain, so some of the modern functional things will be added.
I would like to see the result one day.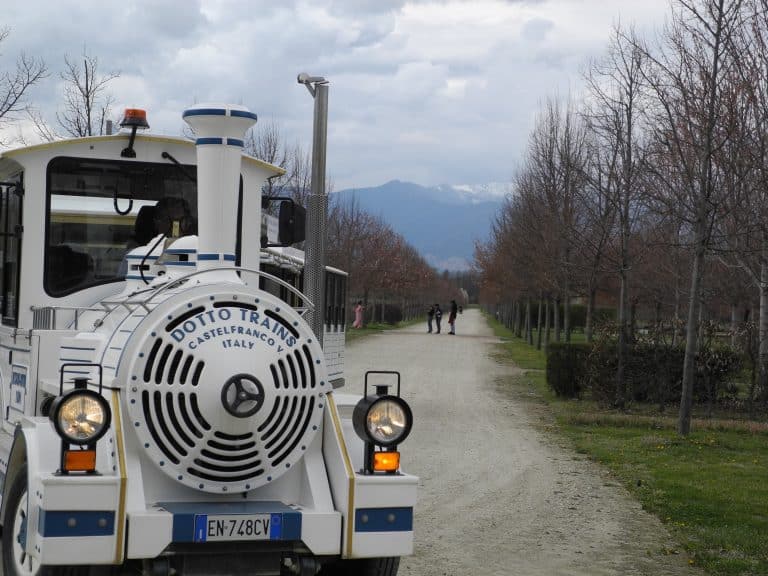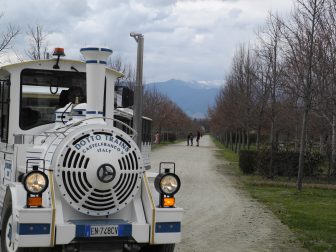 We saw a Trenino (the train shaped sightseeing minibus) running in the garden on the day.
On top of that, during the peak season, they offer some carriages and gondolas, too.
There were some contemporary artworks here and there in the garden.