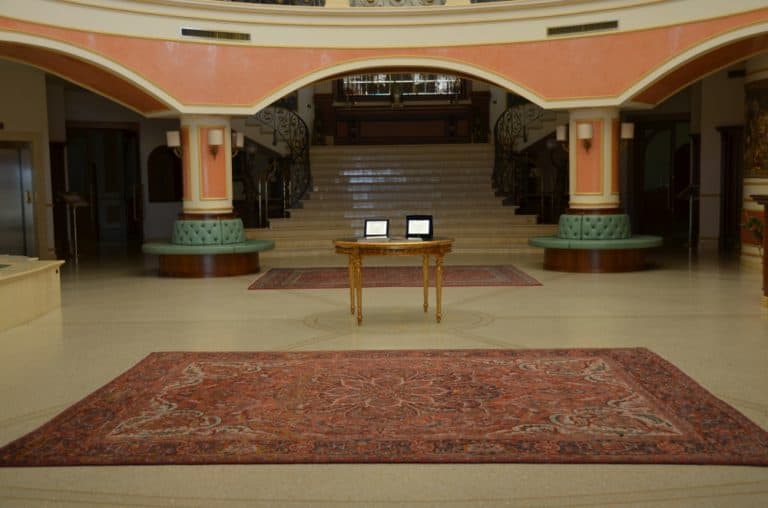 [ July, 2015 ] We stayed in a hotel called Parco dei Principi in Roccella Jonica in southern Italy.
They had a huge site facing the main road and the local people seemed to use it as a party venue for things like wedding receptions.
The design was rather kitsch, maybe because of the taste of the people around here.
It said it was a 5 star hotel, but we needed to ask them to change rooms because the air conditioner was not functioning well and the battery of the safety box had run out.
The man who came to fix the safety box told us proudly "The staff here have been working for a long time. I have been here for about 10 years but I have never heard of anything being stolen" (he was working as a waiter in the restaurant in the evening).
In fact, the workers were all friendly.
When we were late for breakfast, they prepared coffee and croissants for us for free and one time they gave us a big bottle of mineral water.
One night, we leaned that there was a wedding party.
So I was mentally ready for it to be noisy, but actually it was very quiet.
Because the hotel was so big, the party did not affect the general guests.
Only thing we heard was the fireworks during the party and we looked up the sky to watch them.