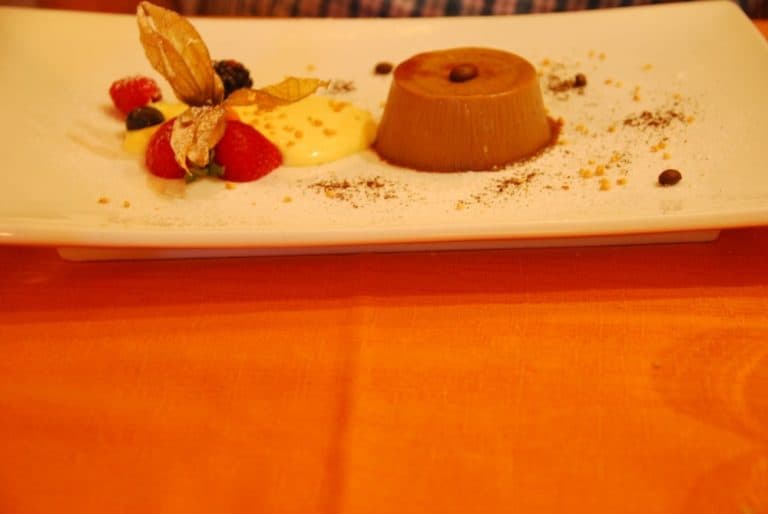 [ June, 2014 ] On the day we went ot Trezzo sull'Adda near Milan, we looked for a restaurant called La Locanda del Colobili which we had chosen online.
It was a pleasant family run restaurant, typical in a small town in Italy.
The waiter, who might be the owner, was passionate about wine.
He explained every bottle of the menu in detail.
The foods were very good, too.
The flower of courgette I chose as the starter was excellent.
The beef for my main was grilled just right and the portion was generous.
I ate all including the dessert.
When I come across this kind of restaurants which serve their foods with pride, I am very happy.