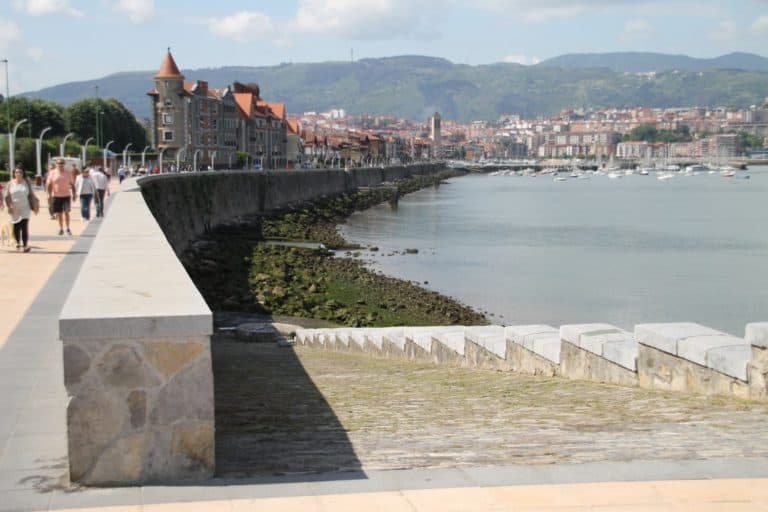 [ May, 2014 ] On the last day of our Basque holiday in Spain, we went to a town called Getxo.
Our hotel in Bilbao had a leaflet for spending one day in Getxo ready, so we moved as it said.
Getxo is just outiside of Bilbao and it is easy to get there by metro.
First, we headed for an old port.
There were old pretty houses on the way down to the port.
When we arrived there, it must have been the time of low tide, as there were nearly no water there.
Instead, I was surprised to see a picture of a merman.
I had never thought before, but there should be a male virsion of mermaid, too…
We could see a big cruise ship anchored far side of the port.