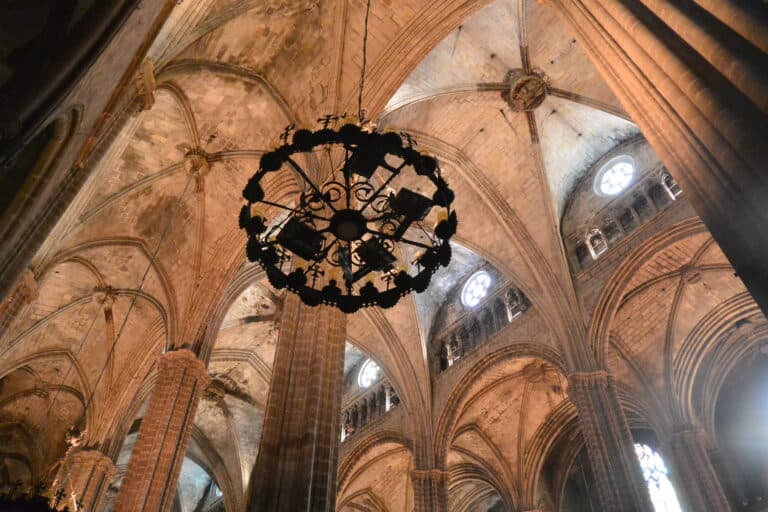 [Nov. 2022] On this Sunday, the cathedral in Barcelona, Spain can only be visited in the afternoon.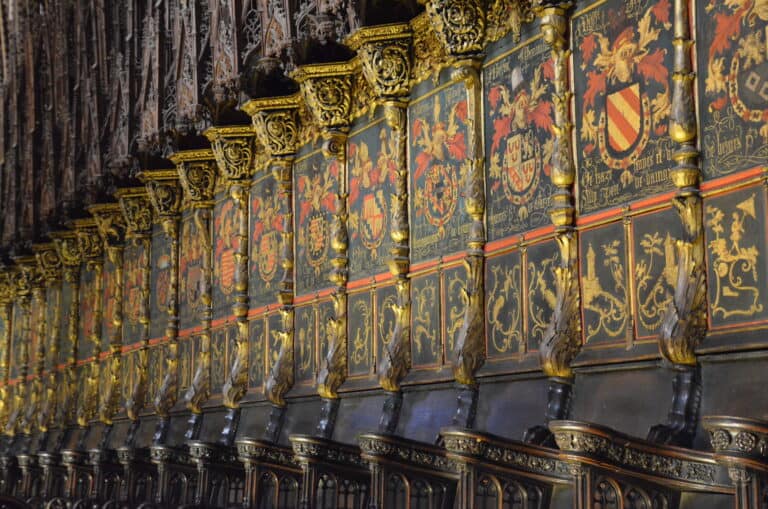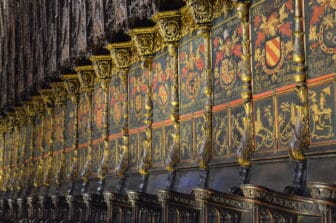 And they were selling only the tickets which were combined with the museum, which cost €15 per person.
We had no choice but to buy this.
It is a solemn and majestic church that raises you cannot help yourself raising your voice as you step inside.
Many cathedrals in Spain boast of this kind of huge space.
According to the guidebook, the facade was built in the late 19th century, but the rest of the building dates from the end of the 13th century to the middle of the 15th century.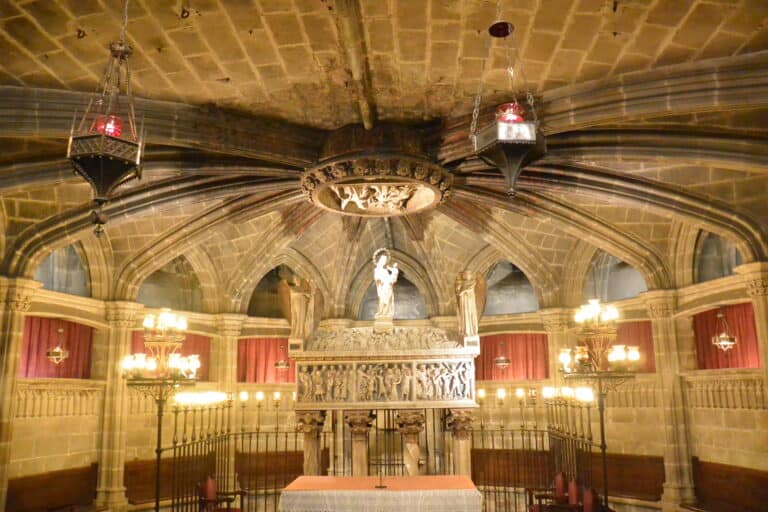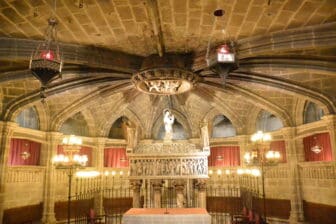 It is also written that it is a rare church that was not destroyed during the Spanish Civil War.
So what it looks like now is what it looked like back then.
The overall interior was brownish, and the decoration of the choir seats was particularly beautiful.
If you go down the large staircase in front of the main altar, you will find a 14th-century crypt where the bones of Santa Eulalia, the patron saint of Barcelona, are enshrined.
The cloisters are also majestic, but the courtyard itself was more like a children's playground and there were ducks.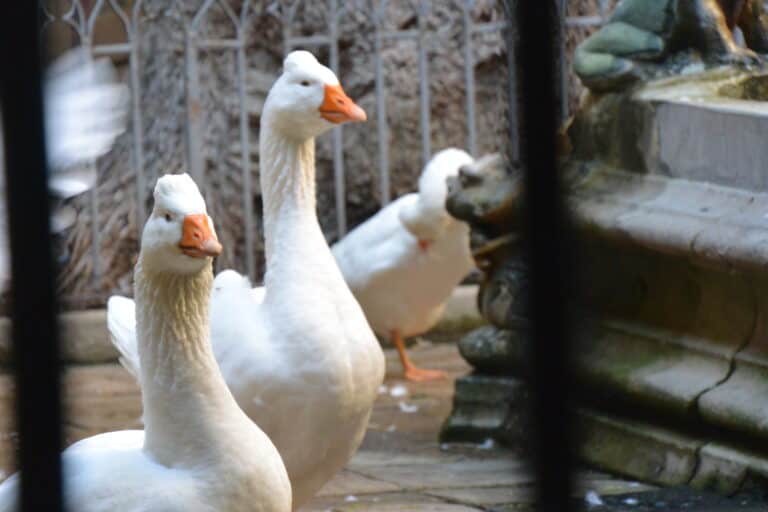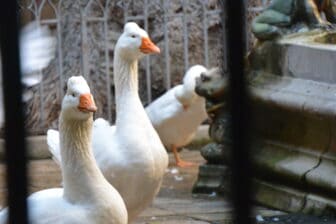 I thought they were ducks, but apparently they are actually geese, and the reason why there are 13 is because Santa Eulalia died when she was 13 years old.
It is said that 13 geese have been kept here since the Middle Ages.
You can go up to the roof of the cathedral.
Of course, we climbed up, but when we went there, there were only a few areas where we could walk.
You can certainly look out over the city of Barcelona, though.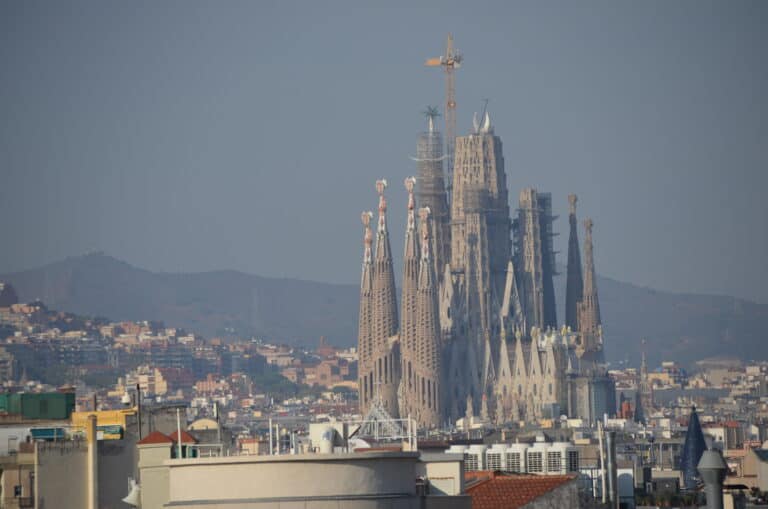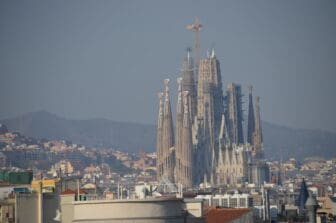 But Barcelona is not really a beautiful city.
Each building has its own personality and there are many interesting things, but it seemed that there was not much thought given to the harmony of the whole.
The famous Sagrada Familia could also be seen in the distance.
Our ticket included the museum, so we went there as well, but nothing really caught our eye.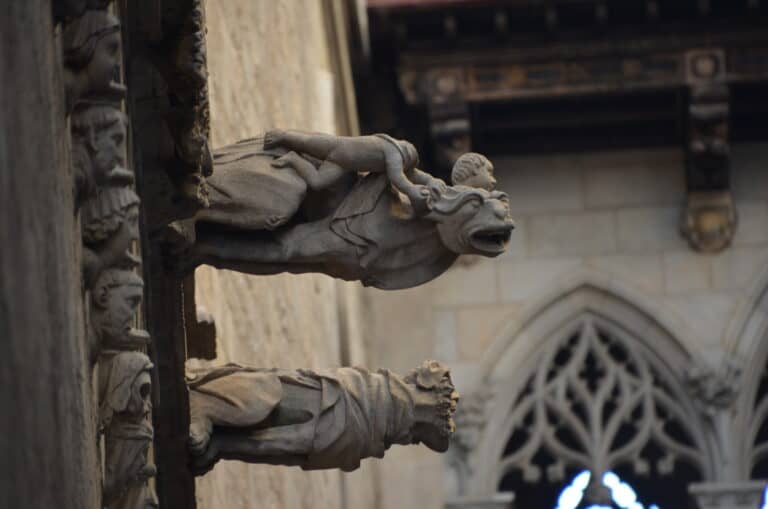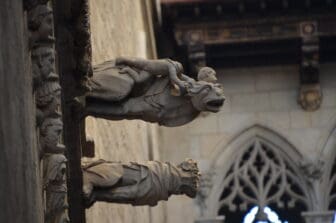 The cathedral is located in the Gothic Quarter of Barcelona, and the beautiful bridge that connects the buildings is often captured in the most representative photographs of this area.
When I looked it up, it seems that this is also called the "Bridge of Sighs" after following Venice.
It was built in the 1920's, so it's not that old.
The bridge itself was lovely, but the gargoyle sculptures in this neighbourhood were amazing.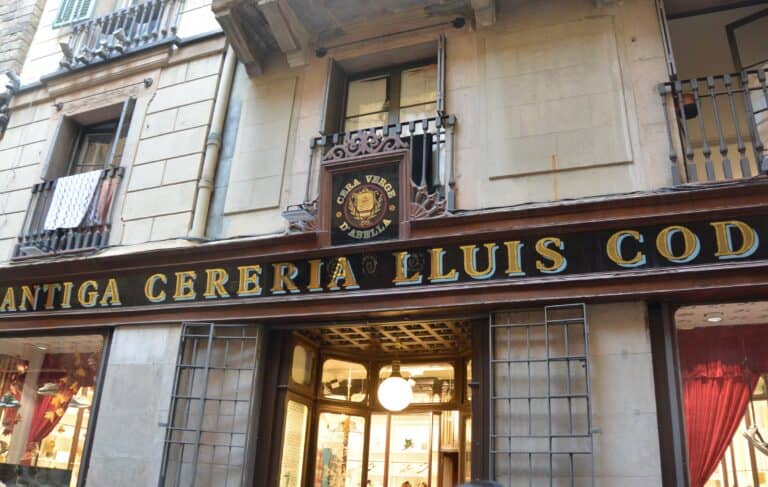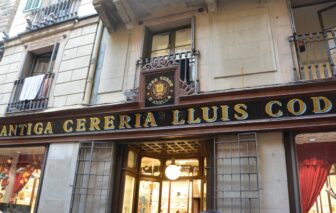 By the way, there was an espadrille shop very close to this place, whose shopfront was quite impressive.
I've known since I was a kid that espadrilles are from Spain, but I didn't know that Catalonia is one of the countries of origin.
I had been looking for comfortable black sandals, so I got a pair here.
I'm looking forward to summer to wear them.