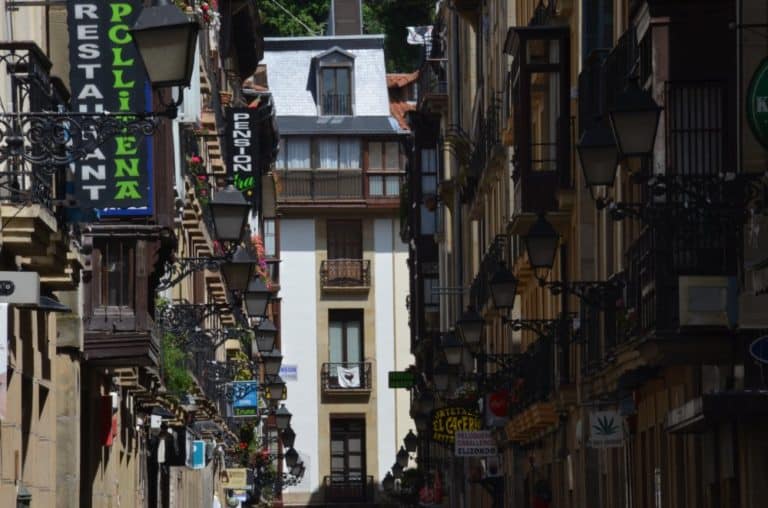 [ May, 2014 ] In the old town of San Sebastian in Basque country in Spain, there were many Pintxos (local snacks) restaurants in the narrow streets.
I do not know how they manage not to cut one onother's throats.
The local people eat Pinthos, standing.
Even an old lady was eating standing.
But after walking so much, we wanted to sit down, so we went into a restaurant where we could sit.
And as we expected, there were a lot of tourists.
The foods were very good, though.
It was a weekend, and the streets were busy.
There were street performers, too.
At the big church, a wedding has just finished and the newly married couple were coming out and a lot of confetti and rice were poured on the couple (like this).
So much so that the bride frowned.
When I looked up the church, I found the statue of a saint with a lot of arrows and somewhat voluptuous (this one).
I wondered who it was…but of course it was Saint Sebastian.