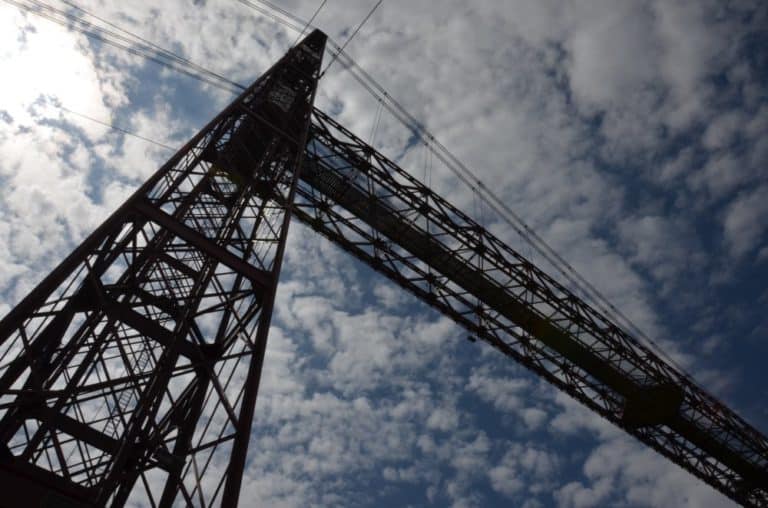 [ May, 2014 ] The highlight of Getxo in Spain is this Vizcaya Bridge, which is listed as a World Heritage.
The height is 50 metre and the length is 160 metre and it was open in 1893.
The proper way of crossing is to take the gondola hanging from the bridge.
It was only 1999 when people started to be able to go up and walk on the bridge.
According to the leaflet, in 1899, the window seat in gondola cost twice as much as inside seat.
We did not take the gondola, but took the escalator and went up.
It is made solid so I did not have my usual fear of height and started walking normally.
But on the way, I thought of taking a photo by my mobile and took it out, then my phobia started.
I felt I would drop my mobile through the small gaps of the floor and I could not move.
After putting my mobile back in my bag, I felt better and could walk again.
The phobia is a really strange thing.
The view from the top was very beautiful.
It was worth going up.