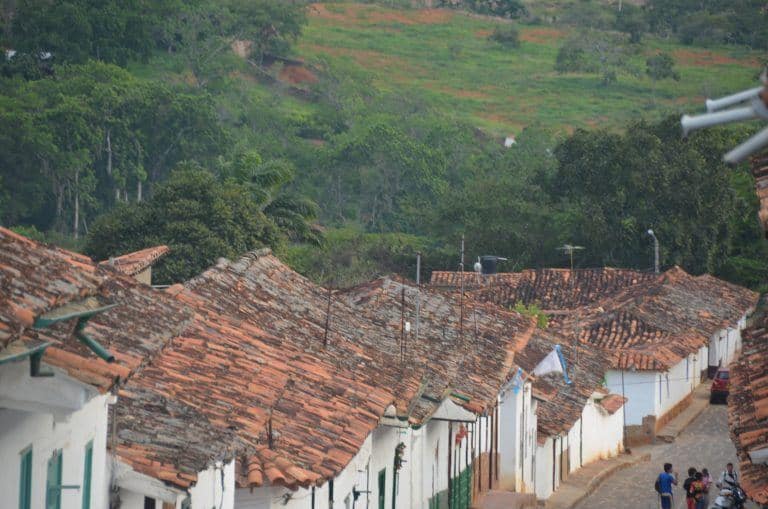 [ Dec.2016 ] Barichara in Colombia is very very pretty.
If I have a chance to visit the country again,  I want to go back there.
And if I can go back to Barichara, I want to go back to the Italian restaurant we visited this time.
It is a one man restaurant called Ristorante Al Cuoco and his name is Massimo Luciani.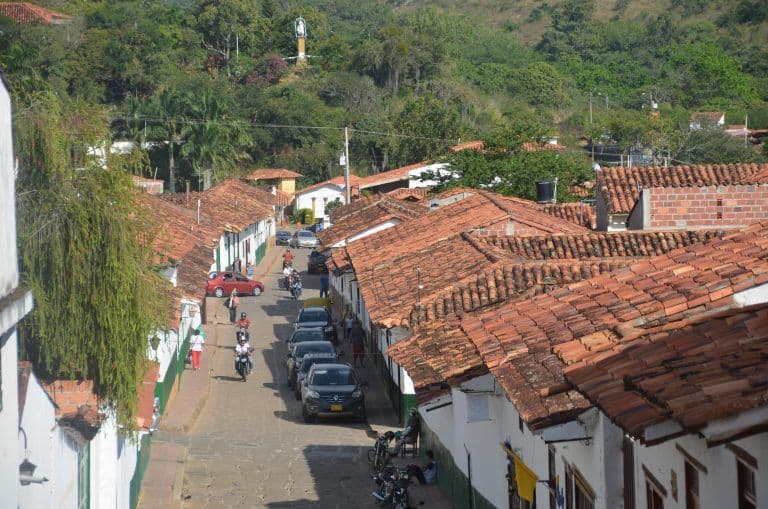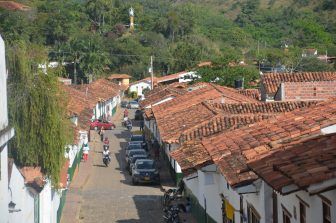 It was after midday when we arrived in Barichara after a long journey and we were hungry.
This restaurant was recommended in our guide book with a star mark.
Although this is a small town, for some reason we could not find it easily and we walked on and on even to the edge of the town.
There were many steep slopes, so it was not an easy walking, but what we saw was so beautiful that we did not get fed up.
All the houses were one storey buildings and they all had the white wall and the red roof.
Our guide book describes it as "A Spanish colonial town saturated with atmosphere which Hollywood filmmakers dream about" and it was right.
Wherever we looked at, it was very picturesque.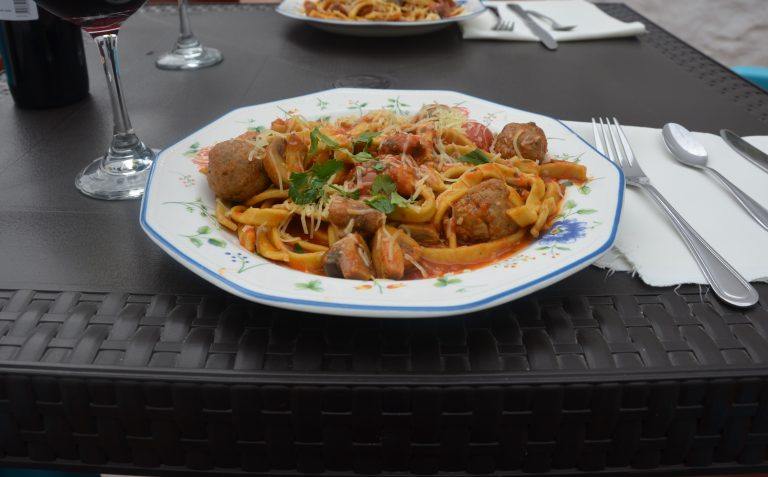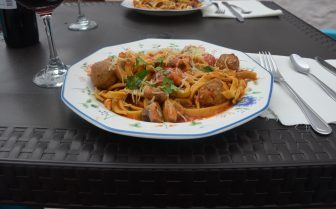 After walking for a long time, when I looked back, I saw a big Italian flag and that was the restaurant.
Massimo was from Rome and he was 62.
He has been running this restaurant for 6 years.
His menu was very limited and he serves only pastas he made himself which was thick and heavy.
I chose meat ball pasta and my husband ate the pasta with the homemade sausages.
Including Semifreddo dessert and a bottle of wine, it was 200000 COP (about 63 euros or 54 pounds), which was not so cheap, but the food was very good.
While we were there, no other customers came, but according to him, people from many countries including Ukraine and China come to Barichara and many eat here.
He said he was the only Italian living around here.
He has two grown up sons in Rome and another one here with his Colombian wife.
He just loves Barichara whose atmosphere is so relaxing and he said he was very happy.
This restaurant reminded me of another Italian restaurant which was run by an Italian man in Hoi An in Vietnam.
There seems to be quite a few Italian chefs working in unexpected places in the world.