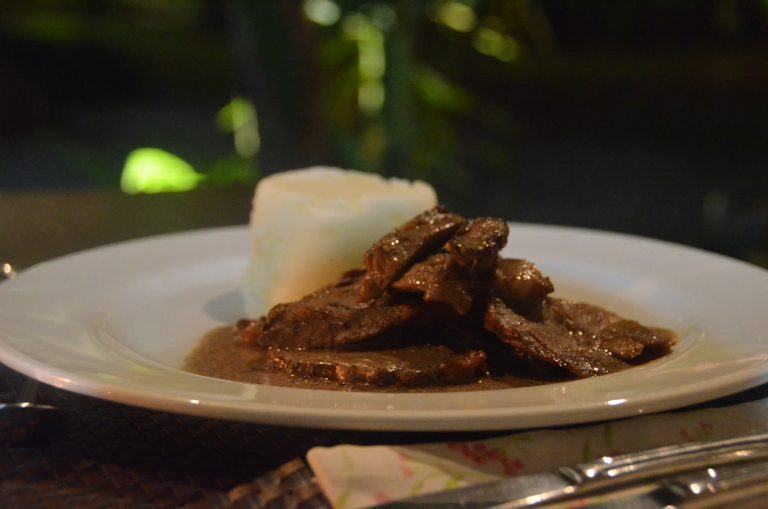 [ Dec.2016 ] We decided to go to the restaurant in the cultural school, Escuela Tierra de Artes in Barichara in Colombia on the day we had a full day of walking and sightseeing tour in and out of the town.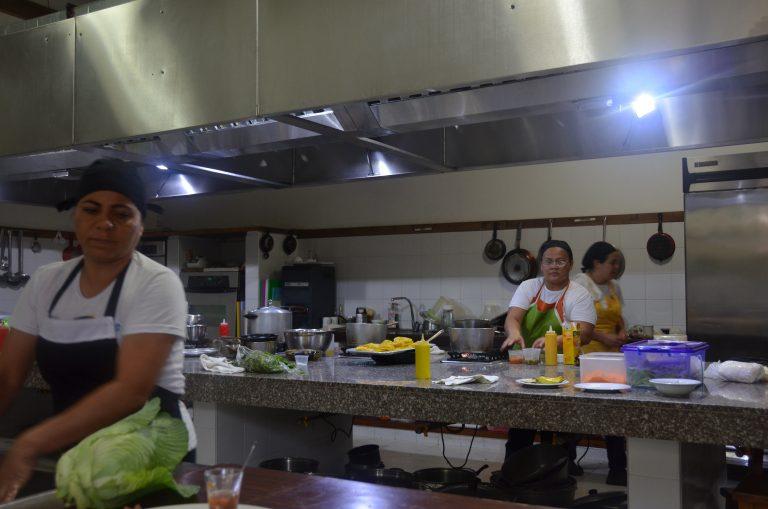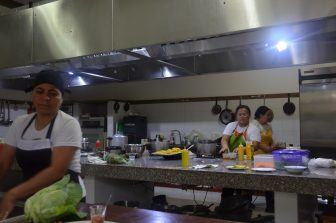 They served creative dishes on the base of their traditional cooking.
Both chefs and waiters were all students.
They were not necessarily young and some of the people in the kitchen looked experienced.
According to our guide, the goat meat was speciality in this region, so both of us chose it.
I chose it with the coconut sauce for the safe side, but my husband daringly chose the ant sauce.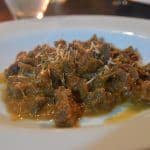 People here grill and eat ants with big bottoms called Hormiga Culona, so they had a dish with the sauce made from that.
According to my husband, it tasted like something toasted with the savory smell.
Apparently he liked it and ate it all.
In my coconut sauce, it seemed that Tamarind was in it and tasted rather Asian.
We had an outdoor table facing the courtyard, which had a lovely atmosphere.
The attitude of those eager students were very pleasant.
Only problem was that although they had a sign saying they accepted the credit cards, they accepted only domestically issued cards.
We happened to have spent most of our cash of local currency by then, so we negotiated to pay in US dollars, otherwise we might have had to do the dishes.
They had some snacks in their menu, so we went back there for lunch next day.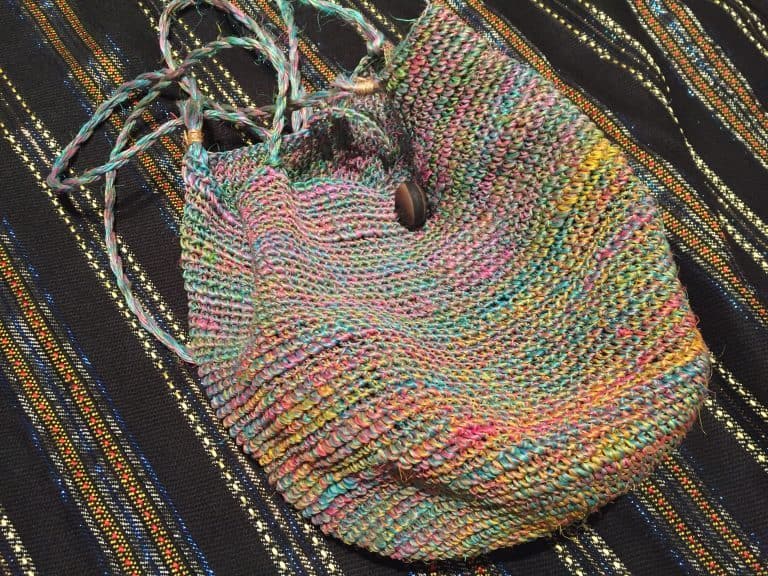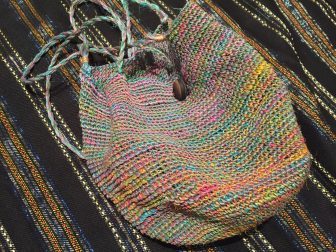 I ate some chicken sandwich and my husband had the mushroom risotto.
I bought a bag made of Fique in the annexed shop which sold products made in the school.
Fique is a plant originally from three countries in the South America, i.e. Colombia, Ecuador and Peru and they use its fiber for making bags, rugs and so on.
It is also the material for making paper, too.
This bag will remind me of this school and Barichara generally.
When we went to the restaurant in the school in the evening, we used Mototaxi.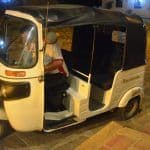 This is a taxi built on a motorcycle, which is similar to Tuk-tuk in Thailand or Coco Taxi in Cuba.
Mototaxi seemed a popular means for people to move around and we saw many in other towns in Colombia, too.