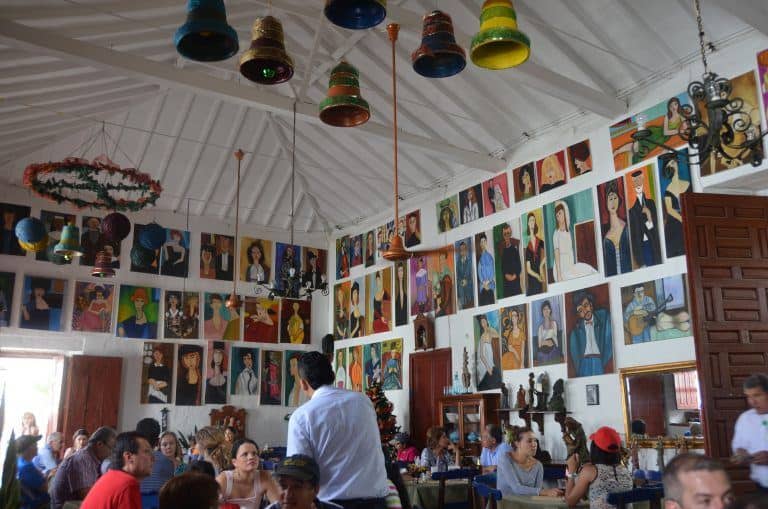 [ Dec.2016 ] In Santa Fe de Antioquia, our guide, Maria took us to a restaurant called El Porton and we had lunch together.
It was a big restaurant but full at first, so we had to wait for a while, which must mean that it was a popular place in this town.
Apparently the woman who owns this restaurant is a painter.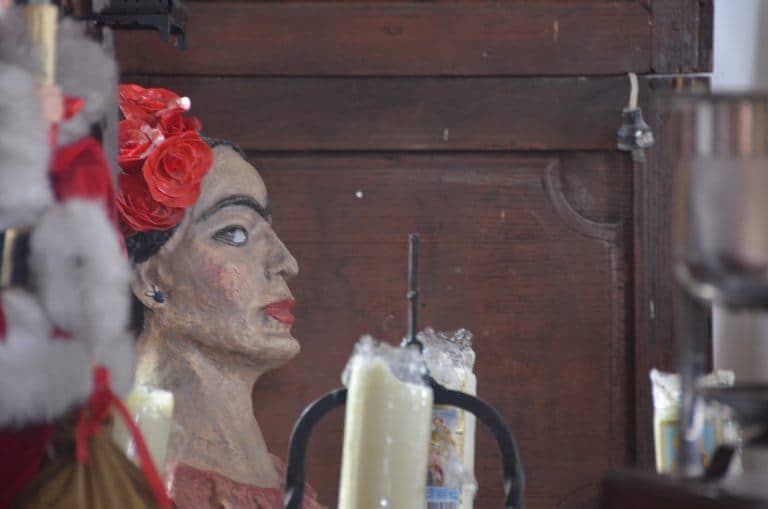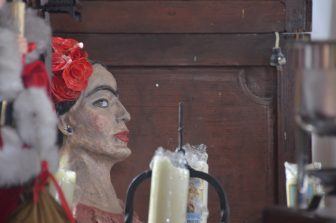 The wall was full of her pictures which looked a bit like Modigliani's paintings.
The bust of Frida Kahlo there was made by her, too.
The atmosphere was bright and happy.
The typical dish in this region is ox tongue, but unfortunately they did not have it on the day, so I had a chicken dish with passion-fruit sauce, which was good.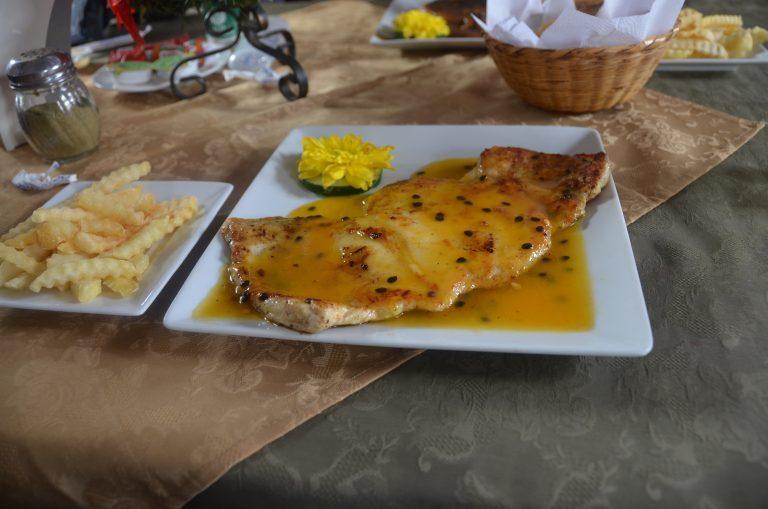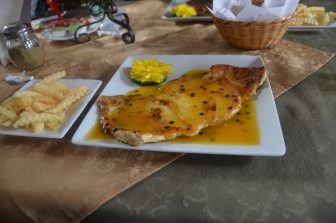 I said this before, but in Colombia the beef and the chicken are very nice and tasty.
Because we ate with Maria, we could get to know her and some aspects of Colombia.
For example, she said "I learned English because I just liked it and never thought I would use it for my work. I had never imagined that one day foreign tourists would come and visit Colombia until recently".
There are only four English speaking guides in Medellin, so she is in great demand.
And only two guides can speak French.
Actually during our tour, she had a couple of phone calls and she rejected some work offers.
One moment she gave an impression that she liked children, so I asked her if she had any.
She said "No, I am not married and I do not even have a boy friend" and explained that in her age group ( I do not know how old she was, but maybe mid 30s), many of the men were killed and the gender ratio is distorted.
"My best friend got married to a Canadian man" she said.
Apparently there are some agencies that introduce North American men to Colombian women.
I felt a bit sorry for her.
She was very nice and friendly, but once we got in the car and she finished her necessary explanations, she and the male driver started talking and never stopped.
They both talked a lot, which may be the character of the people in this region.