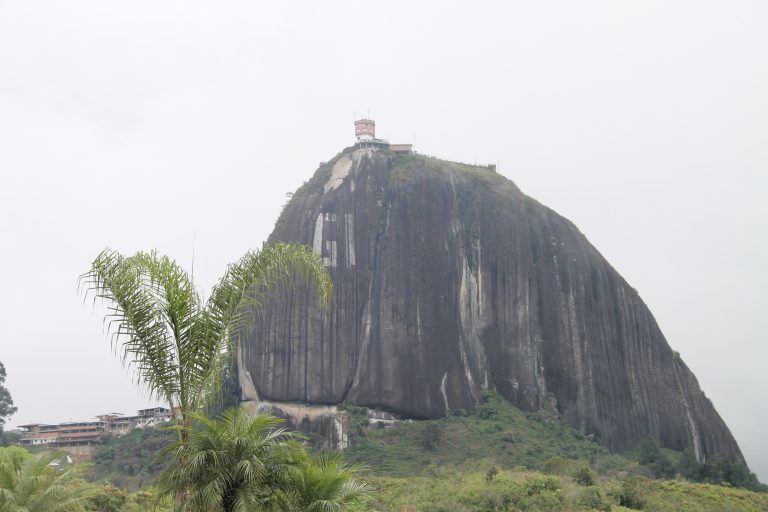 [ Dec.2016 ] On the second day in Medellin, the big city in Colombia, we went east and higher, the opposite of the day before.
We drove up the mountain road to get to the place where there was a big rock called Piedra del Penol.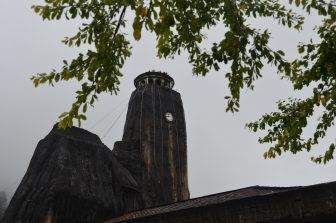 Before reaching the rock, we visited a small town whose name I cannot remember.
This is a town which was created after the original town was sunk under the reservoir in 1972.
The main thing to see here was the kitsch church which was made to look like the rock.
The real rock cannot be seen from this position and people apparently miss that.
They were having Mass, but our guide, Maria said we could get in, so we had a look inside.
Interestingly Maria told us that it is the custom here that when you enter the church you have never been before, you have to step in with your right foot and wish three things.
You can wish anything apart from money.
The inside of the church was kitsch, too and it was not solemn at all.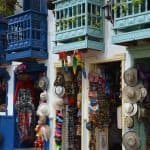 After the church, we went to a hill and saw the reservoir where this town was submerged.
On the spot where the church of the town used to be , there was a big cross standing in the water.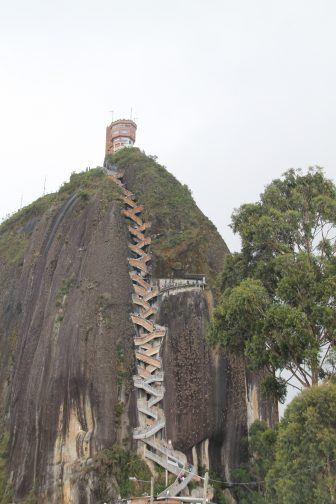 Those souvenir shops on the hill were the copies of the original houses of the town.
Then finally we came to the Piedra del Penol itself.
The height of the rock is about 200 metres and it looked like the Sugarloaf Mountain in Rio de Janeiro in Brazil.
There was a staircase of 740 steps to go up to the top and the sign said "you can see the best view in the world" from there.
When I looked at the staircase from a distance, it looked like stitches trying to mend a tear in the rock.
Apparently this rock is owned by a certain person and he used bamboo to make the staircase in the early days.
And when he climbed up those sairs, he took his doctor and the priest together with him, just in case.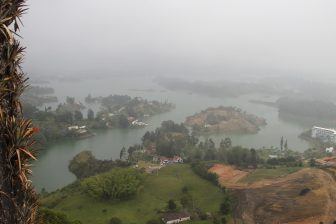 Unfortunately the day we were there, it was raining.
Everyone said that it was very unusual to have rain in this season.
So 'the best view in the world' was in the clouds.
When we reached the half way point where there was a statue of Virgin Mary, we decided not to go up further.
We could enjoy the view of the complicated shape of the man-made lake from there anyway.