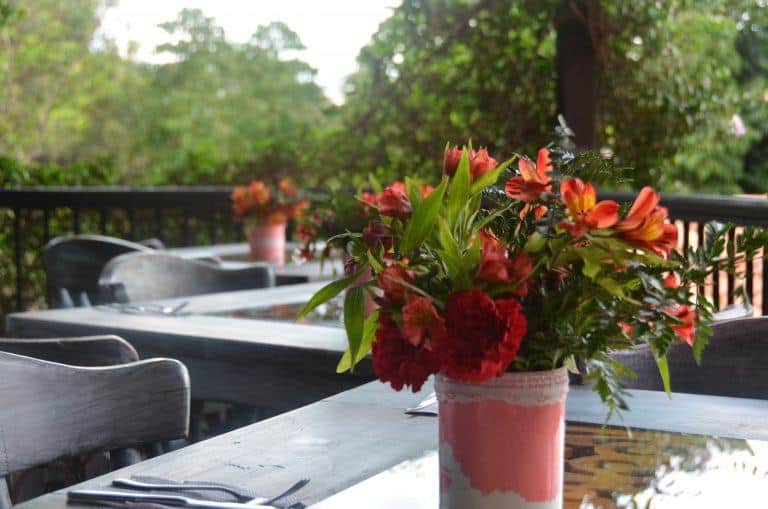 [ Dec.2016 ] After the excursion from Villa de Leyva in Colombia, we came back to the village and had a late lunch.
We went to the restaurant called El Solar de la Guaca which was recommended by our Guide, Andie.
This is situated just next to the Plaza Mayor and housed in a traditional residential house which was converted into a complex of shops and restaurants.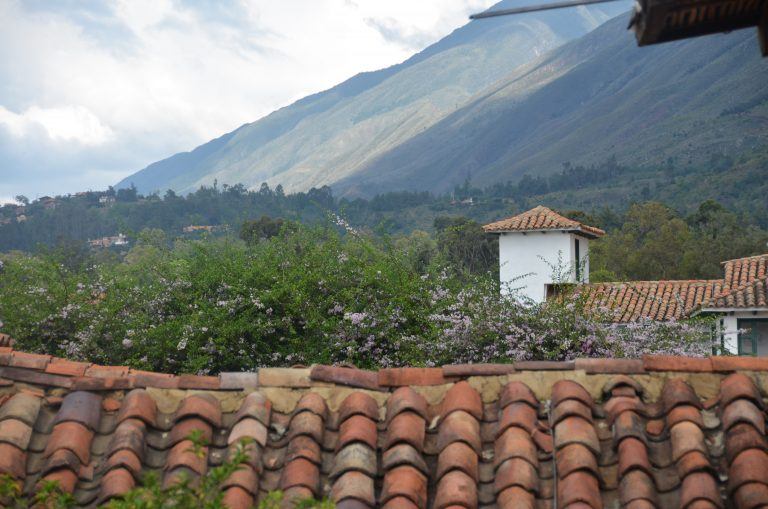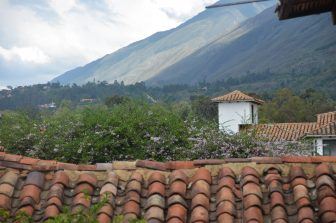 Andie took us upstairs to the balcony from where we could see a nice view.
We liked it there, so we decided to stay there to have our lunch.
We could hear the soft live music of singing with guitar which was played in the courtyard.
Interestingly there were five kitchens i.e. five restaurants were operating together, so there were 5 different kinds of meals in one menu.
People can choose anything from there.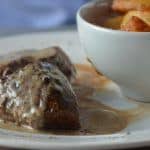 In another words, it is a sort of up-market food court and instead of self service, we were served properly.
So there were variety of foods in the menu, but in the end we chose lomo meat (fillet).
Mine was with Balsamico and apple sauce and my husband's was with pink pepper sauce.
The thick meat was very tender and really good.
We ordered dessert and a bottle of Argentinian wine and altogether it was 100000 COP (about 28 pounds or 32 euros), which was I thought very reasonable, though I do not really know the local cost of living.
And it was Christmas day.
Because the dinner the night before was not satisfactory, this meal became our Christmas dinner.
So as you can see, we were very satisfied with this restaurant, but on the internet site, it does not seem so popular.
The slow service seems the problem.
In our case, maybe because it was the afternoon of Christmas day, there were only a few customers and service was not particularly slow for us.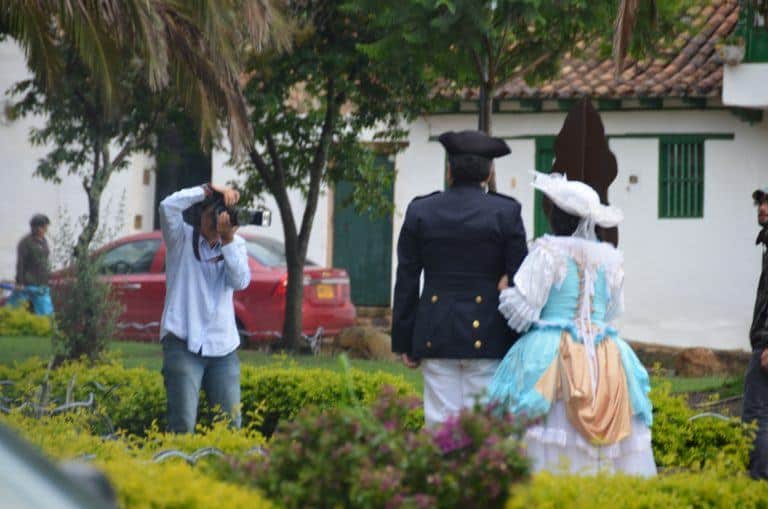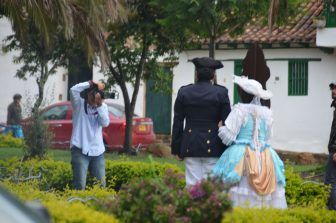 After lunch, we went to a photo studio near our hotel, which I had noticed earlier on.
It is called 'fotosfera' and they stock different costumes for their customers to wear during the photo shoot.
I love this kind of service.
I wanted to be an indigenous woman like the ones we saw in the village of Raquira, but they did not have that kind of costume, so we became a Spanish lady and her husband in the colonial era.
Like the one we did in Venice a bit more than year ago, they took the pictures of us outside in the town, which means we walked around the Plaza Mayor and surrounding area with those costumes on.
Of course people watched us and some took photos of us.
It was the second time for us after Venice, so we were not intimidated and enjoyed the temporary celebrity status.