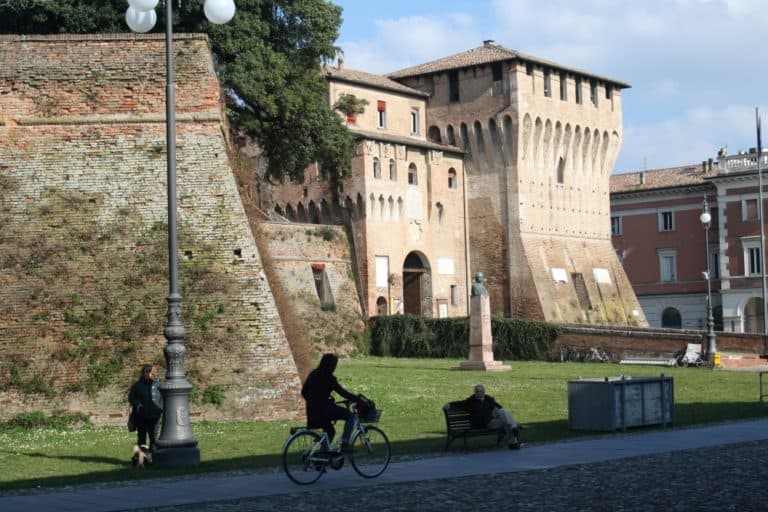 [ Feb.2015 ] There is a big castle like building in Lugo in Emilia Romagna in Italy.
The name is Rocca Estense and it is a medieval fortress.
I thought it was a ruin and went into the site, but in fact it was a town hall.
So people here go to the medieval castle to apply for pension or something.
Some parts are used for events, too.
Originally it was built in the 10th century, but it was destroyed and rebuilt in the 13th – 14th century.
The prime was the time when Estensi family was managing the area.
According to the leaflet we got there, there is a room inside dedicated to the composer, Rossini.
Apparently he lived in Lugo when he was 8 and started learning music here.