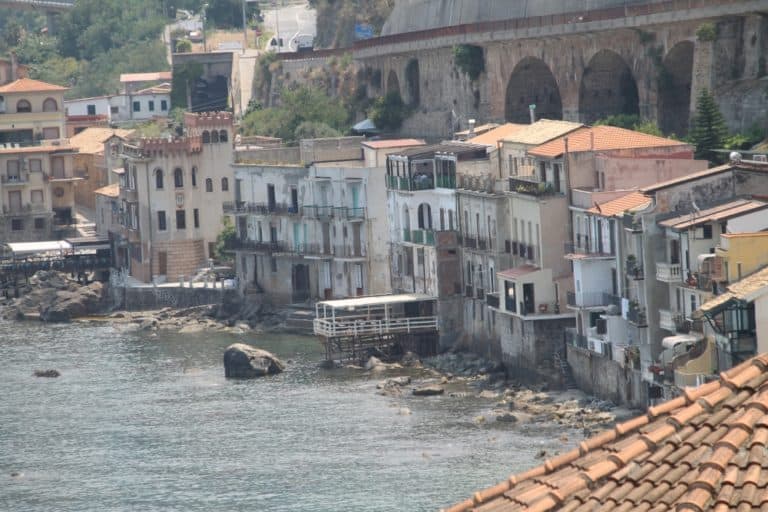 [ July, 2015 ] We went all the way from Roccella Jonica in southern Italy, by train, to a town called Scilla.
The railway station was near the beach and from there we could see the town with houses gathered on the hill.
It is a view of typical southern Europe and I loved it on first sight.
It was a hot day but we went up the hill towards the large church.
The alleys were picturesque and I did not mind uphill walking.
When we reached the top, we could see another lovely view of the other side of the town.
When we had looked this place up on the internet, this town was described as "Venice in the South".
I could see that, because those houses were standing at the water's edge.
Now, we went down towards this part of town.
But around that time, my energy ran out and I started to feel dizzy.
We went to the nearest luncheon bar and had a light lunch to recover.
It was a really nice place, so we thought about staying one night here, but unfortunately I did not have my passport with me.
Everyone needs documents to show their identity to stay in a hotel in Italy.
The man at the bar was surprised to hear that we walked up and down to reach here and said " you can go to the beach by going around that cape".
Well, at least we enjoyed the alleys and the view from above.