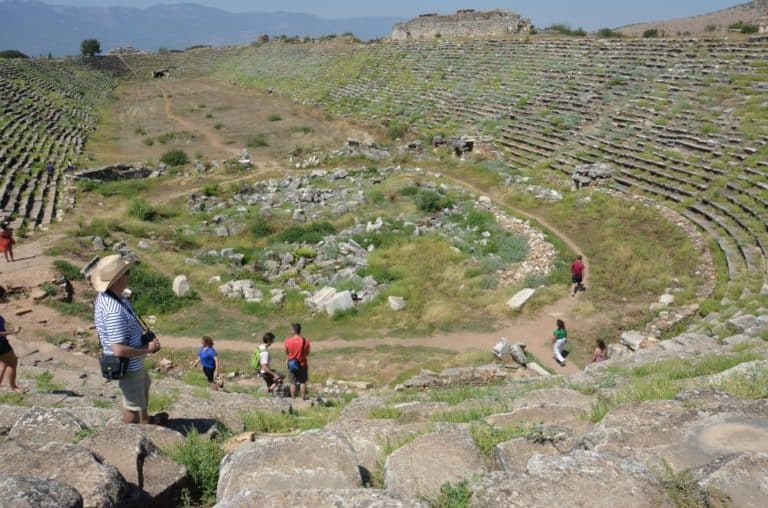 [August 2012] Afrodisias in Turkey an ancient city which was founded first century BC and there was a temple for Aphrodite, the goddess of beauty.
But most striking thing here is the huge stadium.
I have seen many ancient stadium before, but this was the largest.
Apparently, 30000 people could stay here.
By the way, Aphrodite was known as a daughter of Zeus.
But according to our guide, Erol, she was born from the sea where the God of Sky, Ouranos's penis was thrown in.
In the past, Ouranos and the Goddess of Earth, Gaia had been a couple, but when his penis was cut by one of his sons, the pain was so bad that Ouranos jumped far away from Gaia and stayed in the sky.
Well, around here, there seem plenty of stories like that.
And they are mixture of myth and real history.