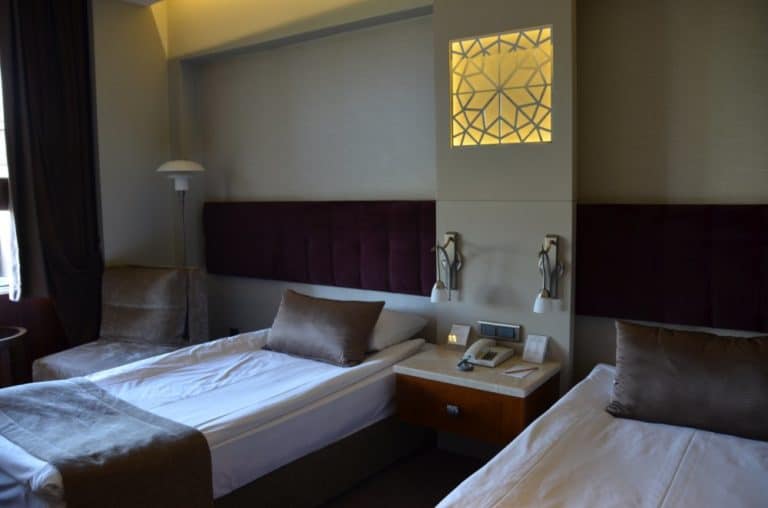 [August 2012] During the Turkish group tour, we did not stay in a specially good hotels, but Kervansaray Hotel in Bursa was 5 star.
Around here is famous for its hot spring and the hotel has thermal spring swimming pool which we enjoyed very much.
They have Hammam, the Turkish Bath, too, though we did not try.
The meal was buffet as usual, but the foods themselves were a bit better than others.