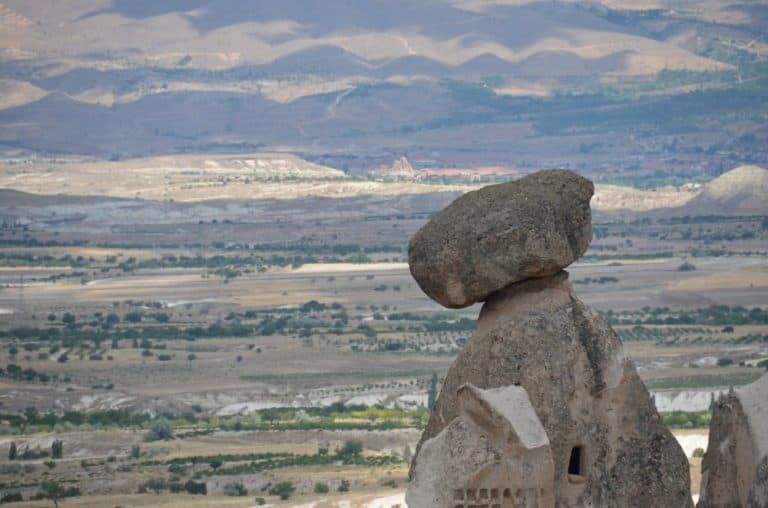 [August 2012] Our tour arrived in Cappadocia, the highlight of the Turkey tour.
Cappadocia is famous with its fantastically‐shaped rocks and its history since 6th century BC.
First, we went to Goreme openair museum, where there are a lot of churches and chapels carved in the rocks.
Caves were full of religious fresco painting, just like the ones we saw in Macedonia.
Our tour spent two nights here in Cappadocia and visited Fairy Chimney area, The Camel Rock area, Uchisar Rock Castle and so on.
The each visit was short, but I think we saw most of the sites.