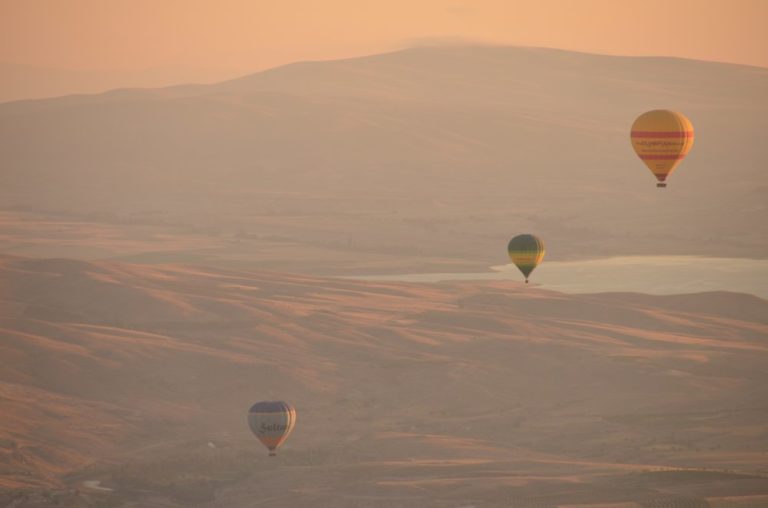 [August 2012] To join the balloon flight in Cappadocia in Turkey, you have to get up around 4 am.
But it is worth it.
It is very interesting to see the balloons getting swollen and you will never forget the view of sun rise you see in the air.
And the view down below is Cappadicia where strange looking rocks are all over, not like the view on the earth.
It is not exaggerated to say 'one in your lifetime experience', though it was my second.
After about one hour's flight, you will get the certificate and toast with drinks.
The last time was with sparkling wine, but this time was with soft drink.
I thought it could be a cost cutting, but apparently, the new law prohibits to give alcohol in open-air premises.
I wonder if this is a part of the tendency that this country is becoming more religious.