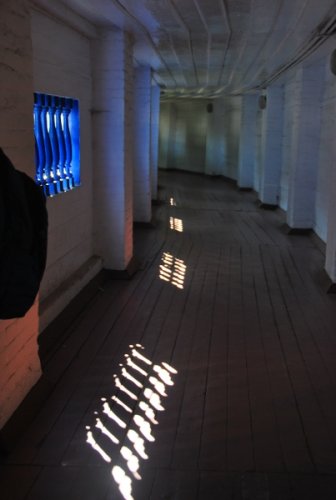 [September, 2011] Regarding the Cave Monastery in Kiev which I wrote about the other day , once I understood that this complex was started with a cave, and that is why it is called by this name.
But I re-read the guide book and found that there is actual caves there, though our guide did not take us there.
So we went back there next day and went along the long corridor to get the cave.
In the narrow long cave, the mummies of monks were there, which was really worth looking!