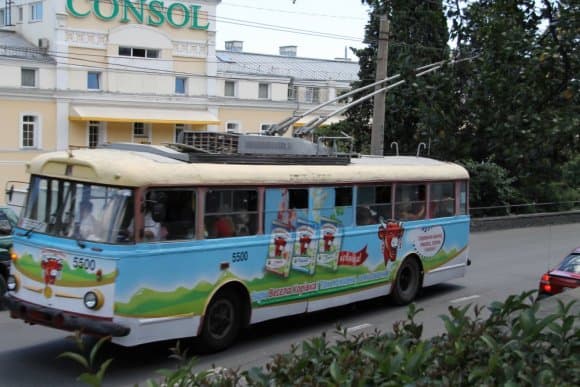 [ July, 2013 ] The capital city of Crimea is Simferopol where the airport is and from there to Yalta in south is more than 80 km.
The transport which connects these two towns is the trolleybus which started the service in 1961.
In those days it was the Soviet pride as it was the longest trolleybus route in the world, but now according to Svetlana, our guide, 'it is the longest in Europe as the one which goes over a mountain'.
So someone else must have made the longer route.
Even now, some of the cars are made in 60s and very pretty to look at.
But to ride, you need patience as it takes 2 and a half hours.
Svetlana said that there are people who come all the way just to ride this trolleybus, though.