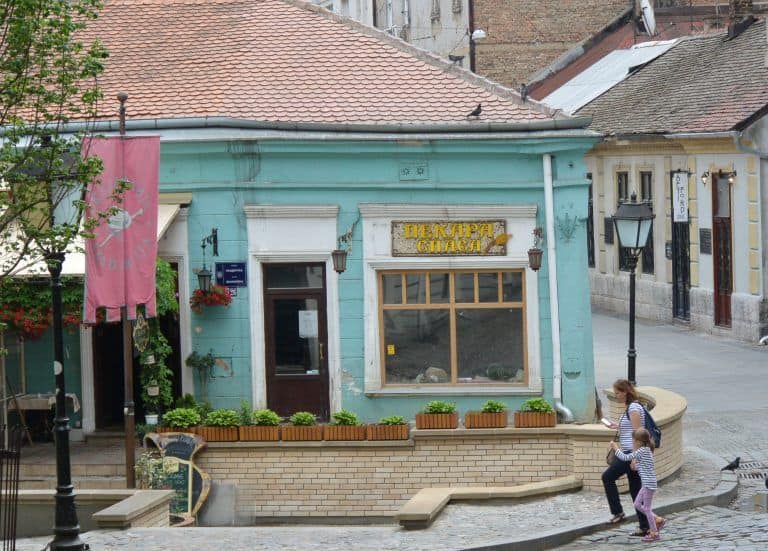 [ May 2018 ] There are free walking tours in Belgrade in Serbia, too.
When we looked at the website, it said it would start at 11am, but in fact, it started at 10:30.
The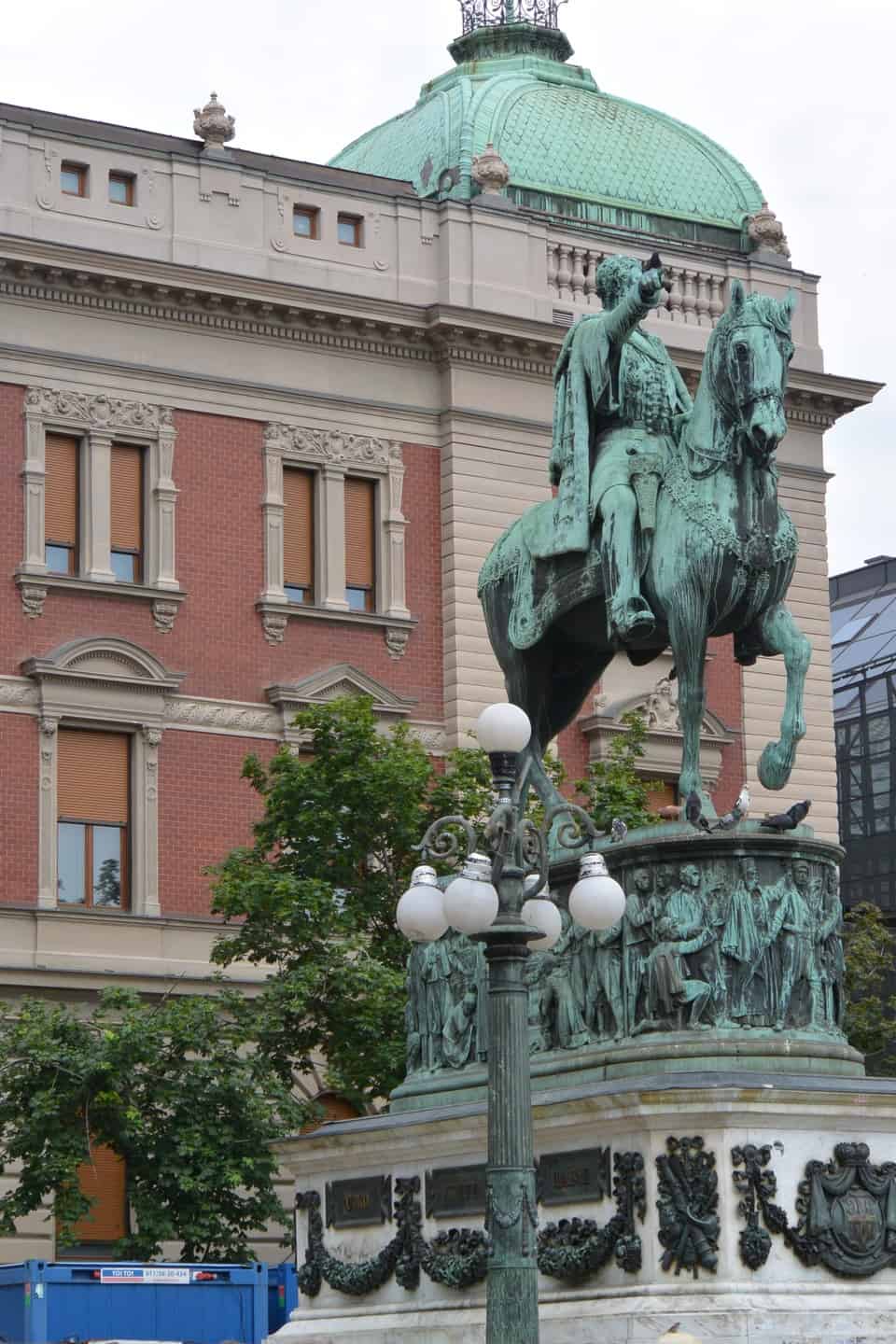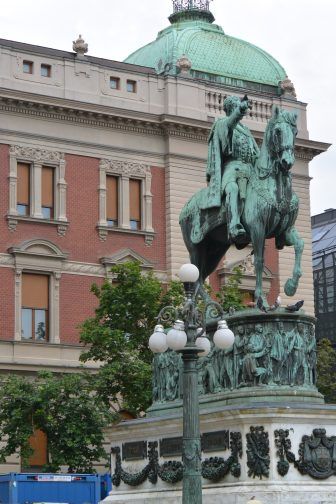 meeting point was in the Republic Square just outside of our hotel.
When we got there, we found two groups, one with a yellow umbrella and the other with an orange umbrella.
These two seemed to be competing.
We were a bit late, so we decided to join the orange one, which had fewer people.
First, it was about the equestrian statue in this square.
This is the statue of Mihailo Obrenovic III who liberated this city from Ottoman Turkey.
People say that he is pointing to the town he liberated, or to the direction in which the Turkish went, but among young people it is said that he is pointing at the first McDonalds in the city.
Apparently, this McDonalds was open while this country was still a socialist country.
The magnificent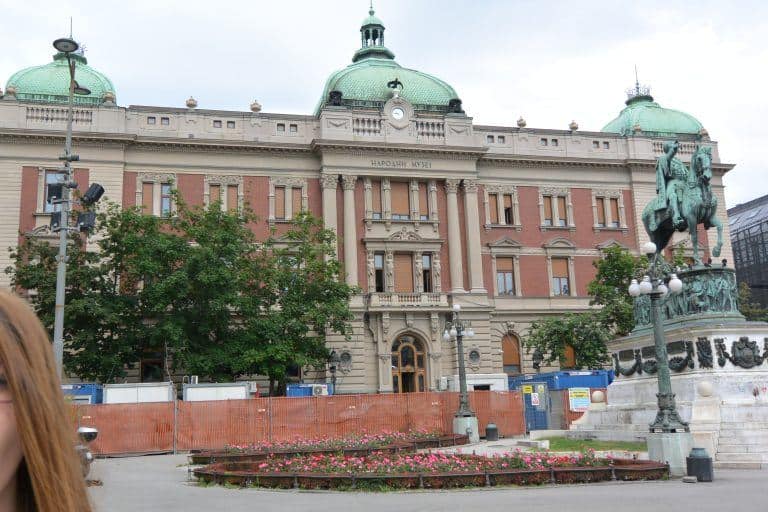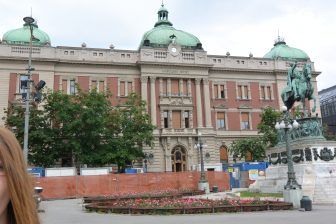 building behind the statue is the National Museum, but it was under construction.
Tamara, our guide, said "It has been closed for about 10 years. It was scheduled to be opened in May 2016, but now two years later, it is still closed. They say that it will open next month, but I wonder if it is true…".
She did not seem to believe it.
We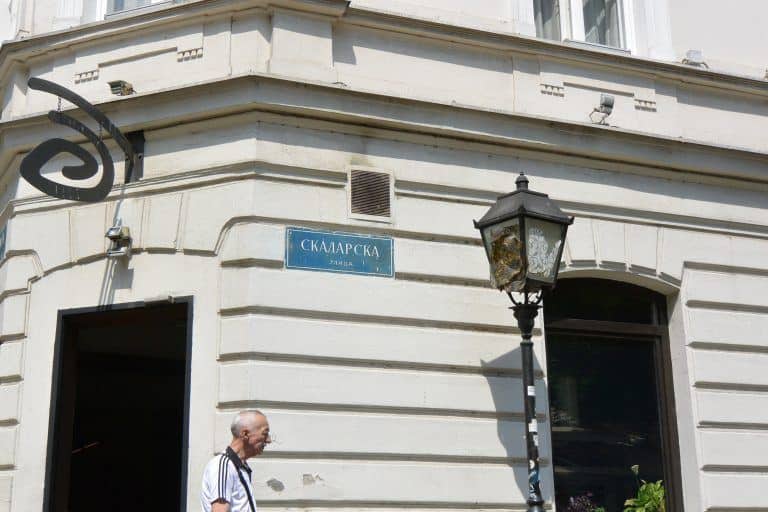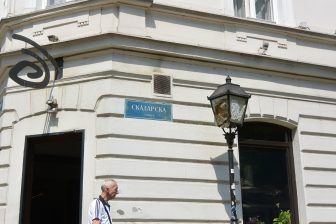 moved to the lovely Skadarska Street, with cobbled ground and many restaurants.
Originally, this street was outside of the town and Gypsies used to live there.
When the town expanded, many merchants started living there.
The Turkish merchants of any kinds of goods offered drinks to the customers there.
Well, the shops in Turkey such as carpet shops, still offer tea, don't they?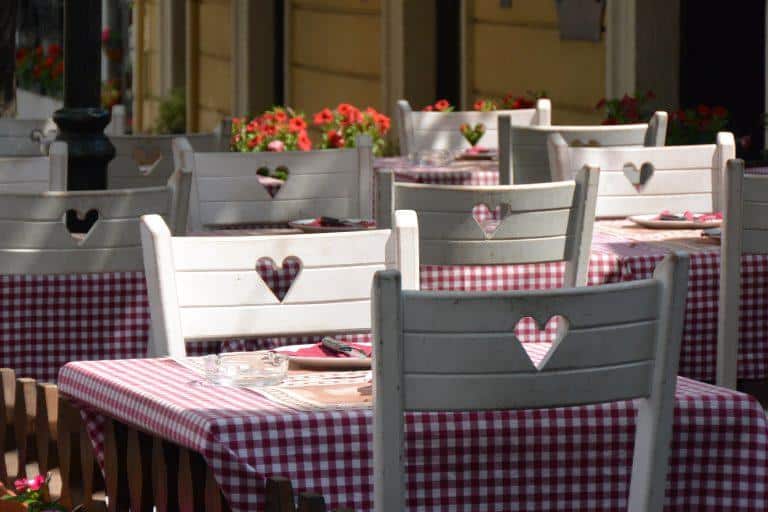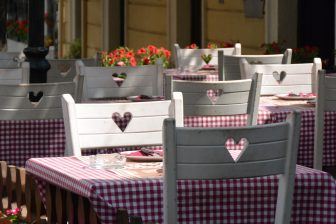 The merchants running the business here in Skadarska gradually realised that "People here are more interested in drinks than our goods", so they started selling drinks instead.
This street is now full of Kafanas, which means pubs.
Towards the end of this street, there was a huge building which used to be the first brewery in the town.
One time, in the 19th century, a Czech man called Ignjat Najloni who was planning to move to the US, visited his sister in Belgrade.
He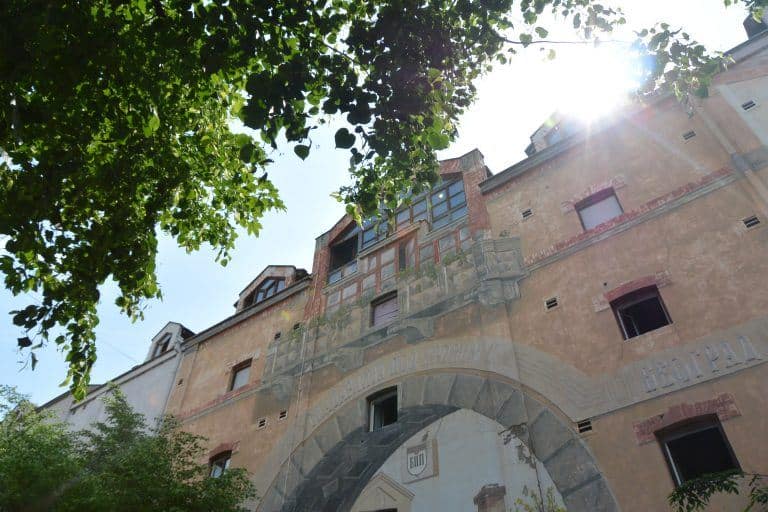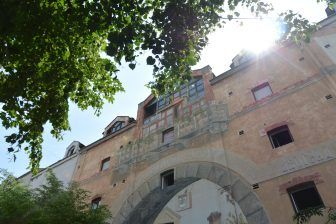 fell in love with this city, so decided to stay and started the brewery.
Nowadays, there are many bars and cafes in this big building.
There was another beer maker and this one came here from Germany.
His name was Georg Weifert and he expanded his business to other industries and became the richest man in the town.
In the end, he became the president of the central bank of this country.
People are still familiar with his face because he is printed on their 1000 dinar notes.
By the way, the inventor, Nikola Tesla, who is more famous in the world, is printed on the 100 dinar.
Tamara said "Well, beer seems more valuable than electricity".