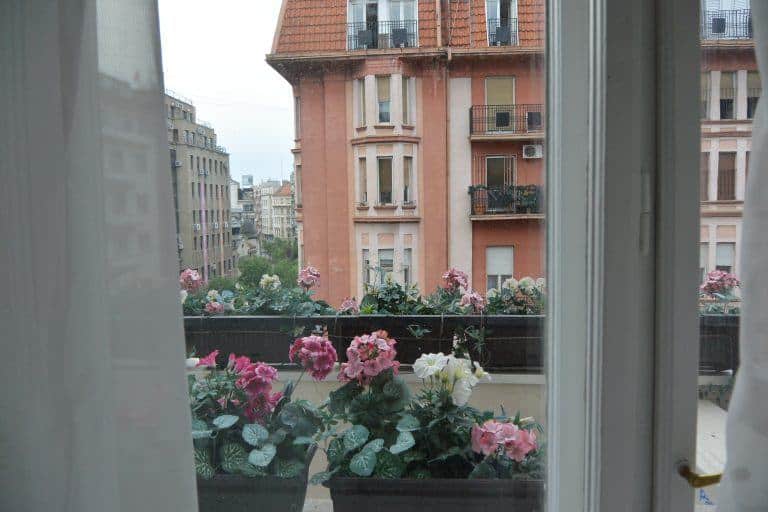 [ May, 2018 ] We went to Belgrade, the capital city of Serbia.
For me it was the first time, but my husband went there in 1980, when it was Yugoslavia.
We flew from London to Belgrade through Munich, in Germany.
It was a Lufthansa flight and, to my surprise, they served us some sandwiches and a drink, even though it was a short flight within Europe.
I had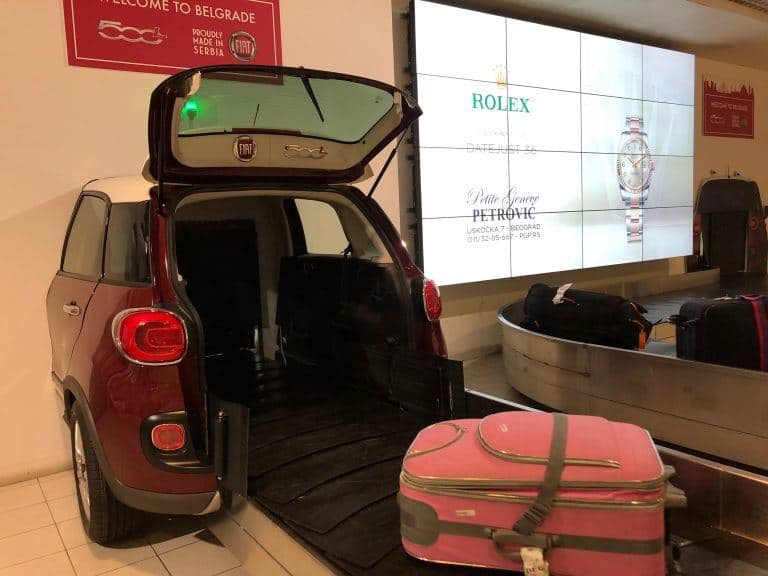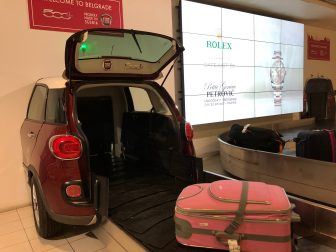 thought all of the airline companies had abolished serving food within Europe for economy class.
After seeing the Munich airport which is rational and huge, as if to symbolize Germany itself, the Belgrade airport was very simple.
The interesting thing was that the conveyor belt for the baggage was going into the boot of a FIAT500, which was a fun.
In our guide book, it said that there is a tourist office which will arrange the taxi to the city centre for you at the arrival terminal, but we couldn't find it.
Instead, the only thing we saw was a suspicious looking counter with the yellow TAXI sign.
So we went there and asked about the taxi and they gave us a ticket saying that the taxi will take us to the centre for 1800 RSD (£13, €15, $18).
The staff there were nice and friendly and not suspicious at all.
On the way from the airport, we saw trees and plants growing thickly almost like a jungle,  so the view was very green.
I saw a bus with pictures of Japanese and Serbian flags and it said "donated by Japanese people".
I wonder if the relationship between these two countries is good, then?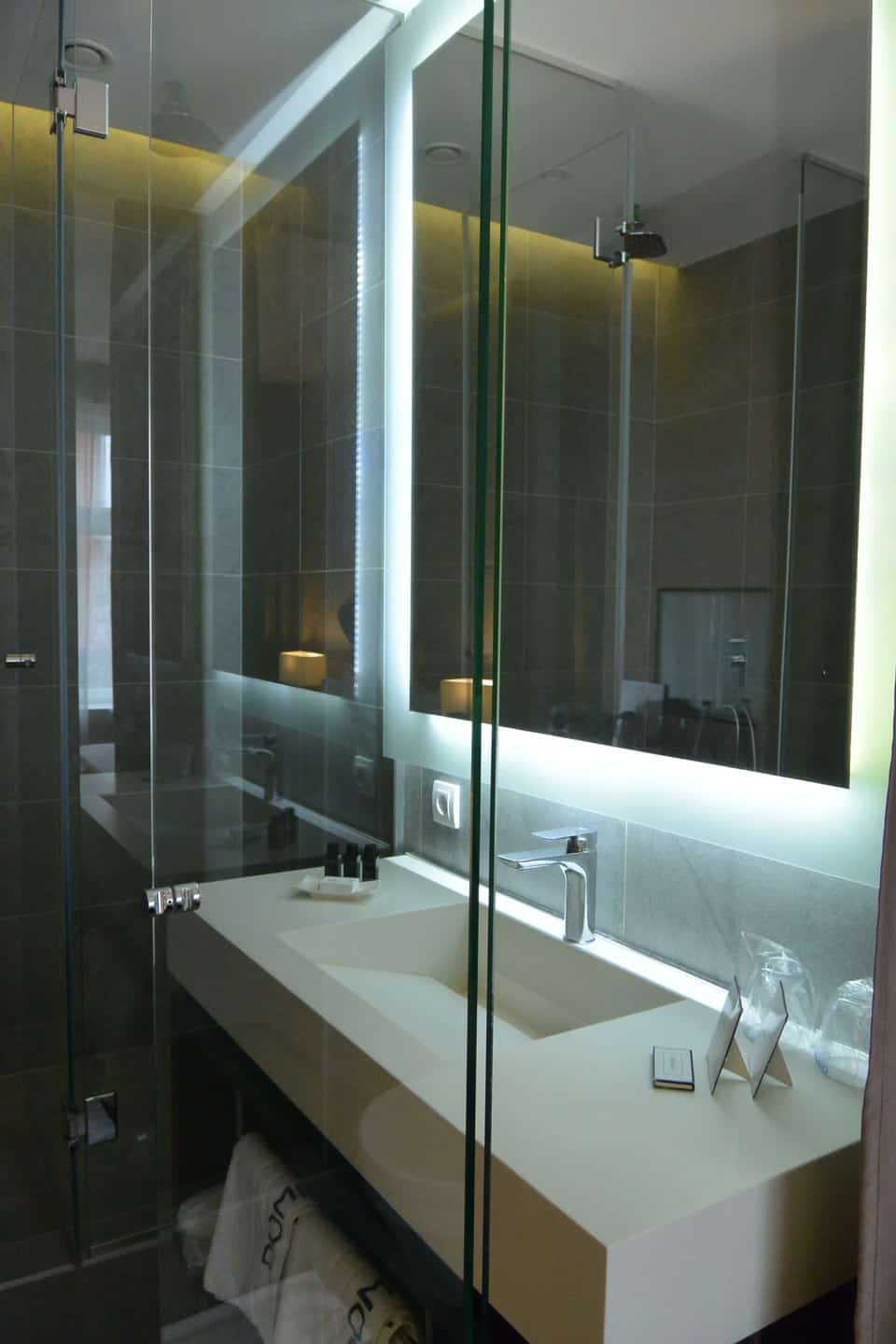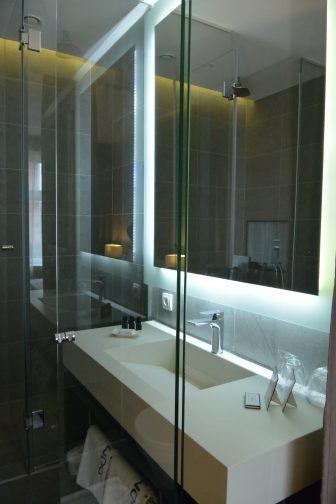 We entered the city and the taxi stopped at the end of one pedestrian street.
No.30 of this street was our hotel, called Dominic.
We rang the bell and when the door was opened, I was surprised.
The entrance hall looked so rough that I was not sure if it was the right place.
We went up to the third floor by a very old lift and went through another door and finally we could breathe.
One floor of this slightly run down building was our hotel.
The room itself was nice and clean with no problems.
The only strange thing was that the wall and door between the bedroom and the bathroom was made of glass, so there was a curtain placed there.
The receptionist, Dragona, spoke very good English and she was very helpful.
The other receptionists were not bad, but Dragona was the best.
The location was perfect,  just in the centre of the old town.