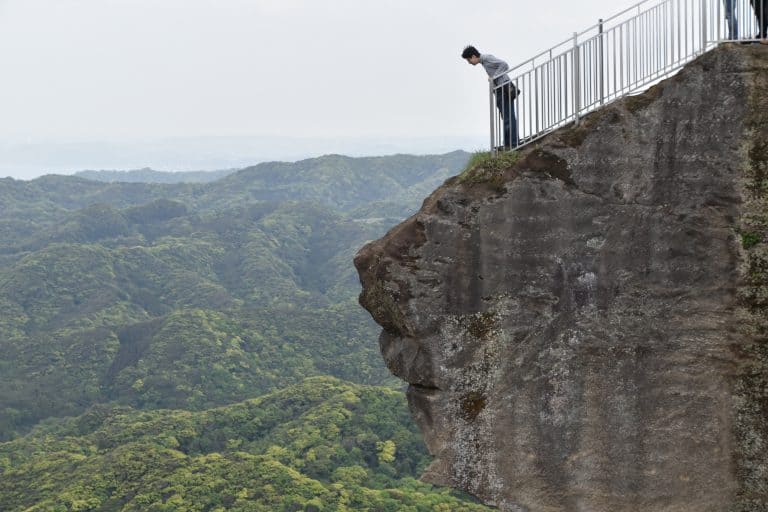 [ May 2019 ] Most of the attractions on Mt. Nokogiri in Chiba prefecture, Japan, are inside the site of Nihon Temple.
So although we did not see the temple itself, we paid 600 yen ($5.6, €4.9, £4.4) to go into the site.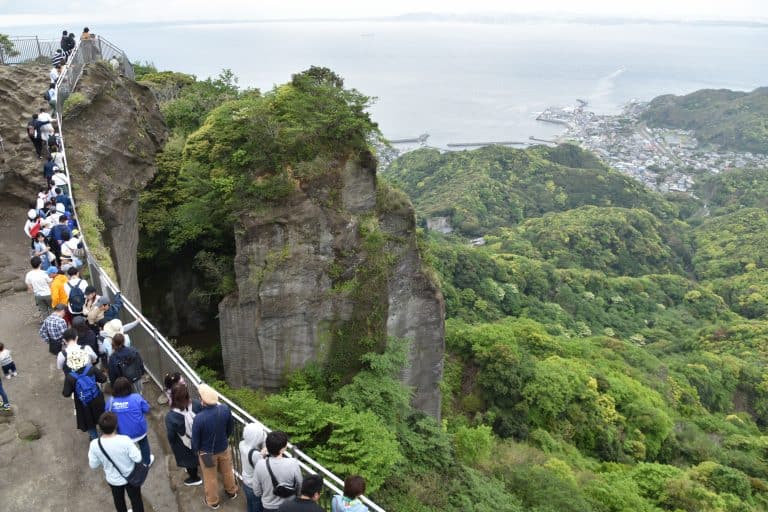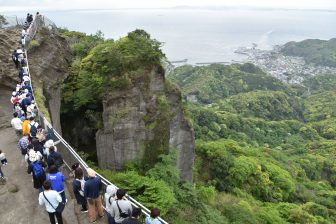 First we had to go down the natural staircase, which was in bad condition, and then went up a staircase with better conditions towards 'Jigoku Nozoki (View of Hell)'.
It is a kind of observatory on top of the rock, sticking out of a cliff and people can look far down to see 'the hell'.
But there were so many people here, too, making a swirling queue to see the hell.
We joined the queue for a while, but it hardly moved, so we had to give up.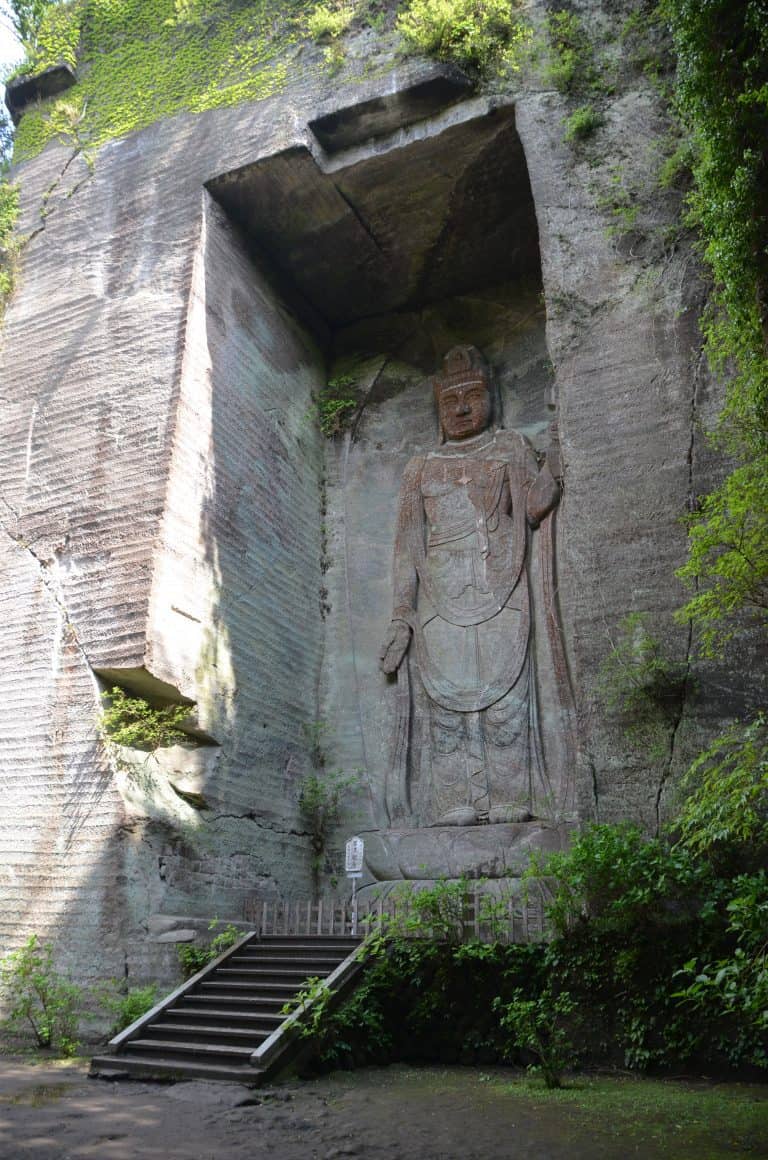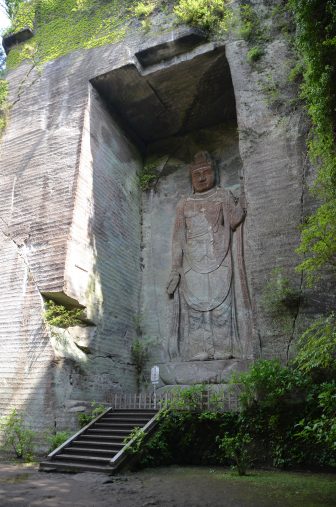 Instead, we went down to see the huge Hyakushaku Kannon (the Goddess of Mercy) underneath the Jigoku Nozoki.
Around here, the rocks were cut straight artificially and the scene was unusual and interesting.
That is because Mt. Nokogiri is made of tuff, which is good as a building material, and they had quarried here since the Edo era (1603 – 1868).
As a result, the surface of the mountain looks like a saw, and that is why this is called Mt. Nokogiri (saw).
Originally, the name of the mountain was Kenkon-zan.
The quarry was finished in 1985 and now it is only a tourist attraction.
This Hyakushaku Kannon was made in 1966 and she protects traffic safety.
It is really as tall as Hyaku Shaku (100 shaku = about 30 metres), apparently.
Somehow, this reminded me of Dunhuang in China, where I had been a long time ago.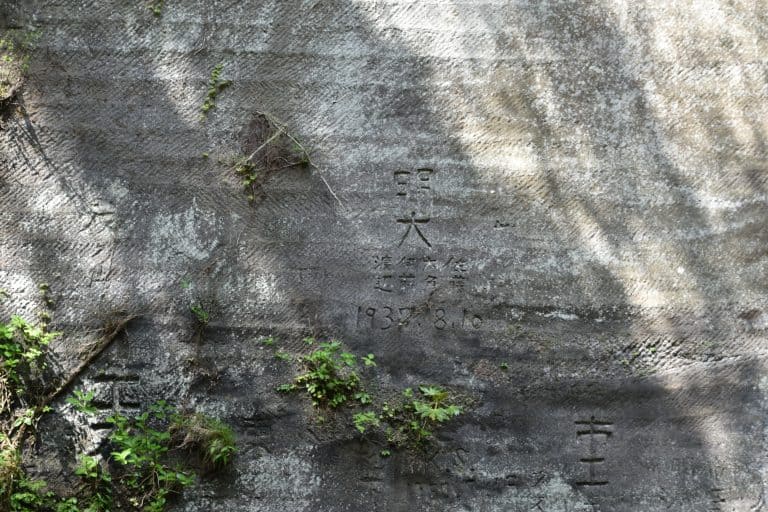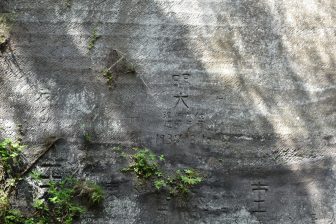 The interesting thing was that near here, we found some old graffiti carved on the rock.
One of them said that some students from Meiji University came here in August 1937.
People of all ages and countries do the same things….
Apart from this Kannon, there are other things to see in Nihon Temple, such as the largest statue of the Buddha in Japan and the 1500 stone figures of Rakan (achievers of Nirvana).
Unfortunately, we had booked the train to go back, so we did not have enough time to explore.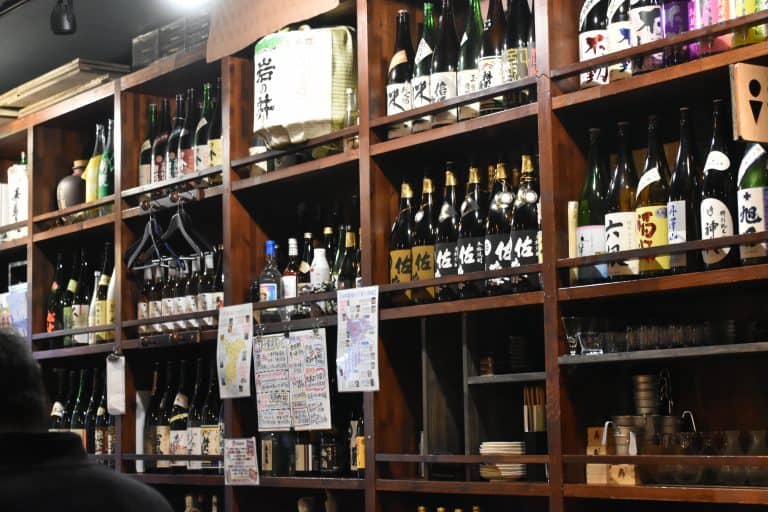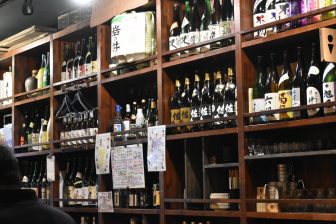 Instead, we came back down from the mountain and enjoyed the local beer.
On top of that, we moved to Funabashi, another town in Chiba prefecture and went to a Japanese style bar to finish the day's excursion.
This bar is called 'Honmachi Todoroki' and they served very good food, as well as good Japanese sake.
We had 5 kinds of sake from Chiba prefecture and plenty of food and the bill was 8,000 yen each, which we thought very reasonable.