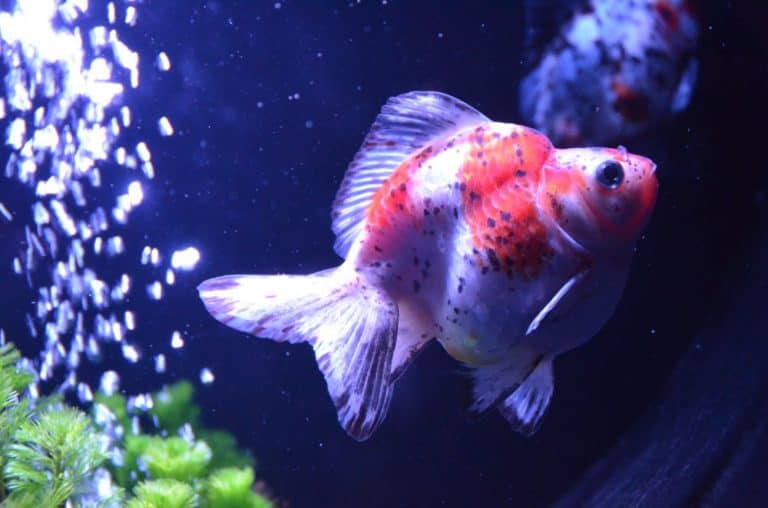 [ Aug.2014 ] After eating conger eel in Nihonbashi in Tokyo, we went to see the goldfish exhibition which the restaurant staff recommended.
It was an event held in a building called COREDO in which there were many shops and restaurants.
The title was "Art Aquarium".
There were various shapes of tanks with effective lights.
Surely it was an artistic space.
They were trying to  express pop Japan by goldfish.
I thought it was well done.
The image was nearly sordid like a market in south east Asia, but kept the level just decent enough.
I looked up and found that an individual called Mr.Kimura, who used to be a goldfish dealer started this event and it was not a one-off thing.
The highlight of the exhibition was a tank of the shape of Japanese folding screen.
The sceneries of four seasons were expressed by the light behind the goldfish which unnaturally did not move.
According to the family member who loves tropical fish, they might have made the water bad for the goldfish so that they do not move a lot.
Well, it may be nuisance for the fish, but it was very beautiful.
This exhibition was very popular.
In the dark room, there were as many people as the goldfish.