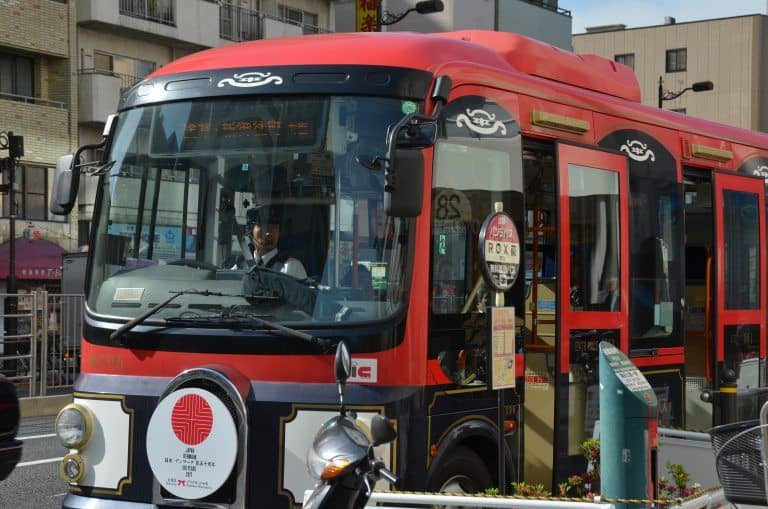 [ Apr.2017 ] On the day we enjoyed walking in Asakusa in Tokyo with our friend who was born here, my husband said that he wanted a knife sharpener at the Kappabashi Street which is the mecca of kitchenware.
Our friend said "I remember seeing a specialist shop for that" and we turned into another street where there were many shops selling Butsudan (family Buddhist altars) and visited a Yakisoba (fried noodles) restaurant to ask about it.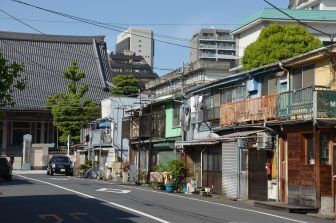 She used to work just around the corner, so she knew the owners of the restaurant.
They started with "It's been a long time" and the more conversation developed, the more the downtown accents came out and it was as if we were watching a TV programme.
It was very interesting for me and it's a shame that I cannot reproduce it here.
Regarding the knife sharpener shop, "The owner has died recently…".
We visited that shop which was a few doors away anyway, but the shutter was half closed and the woman who could be the owner's wife said apologetically "We have not got anything we can recommend any more".
They seemed to plan to close down the shop.
So we went back to Kappabashi Street and bought a knife sharpener at a knife shop.
The owner of this shop was rather eccentric.
Because he was so blunt, I thought he was an unfriendly person, but in fact, he was a kind man.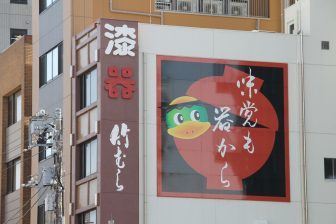 He told us how to get to the "Megurin" bus stop and even gave us a map.
This man is another kind of downtown character, who looks blunt and rude at first sight, but very nice and kind in reality.
This "Megurin" bus is run by Taito ward which Asakusa belongs and this bus goes around in the ward.
The fare is only 100 yen (80 cents, or 70 pence) per ride.
There is the one day ticket for 300 yen, too.
They are retro looking small buses and there are 4 routes.
They have a map in English for foreign tourists, too.
We took this bus and went to Yanaka area, which took about one hour.
By the way, while we were waiting for this bus, my friend was called from a distance.
They were her local friends.
Also, when we were riding on this bus, we saw a poster for a bellydance class and my friend said "That class is organised by the sister of my friend".
She was born in Asakusa but she has been living in London for more than 20 years.
But I could sense that she is still rooted firmly and deeply in Asakusa.