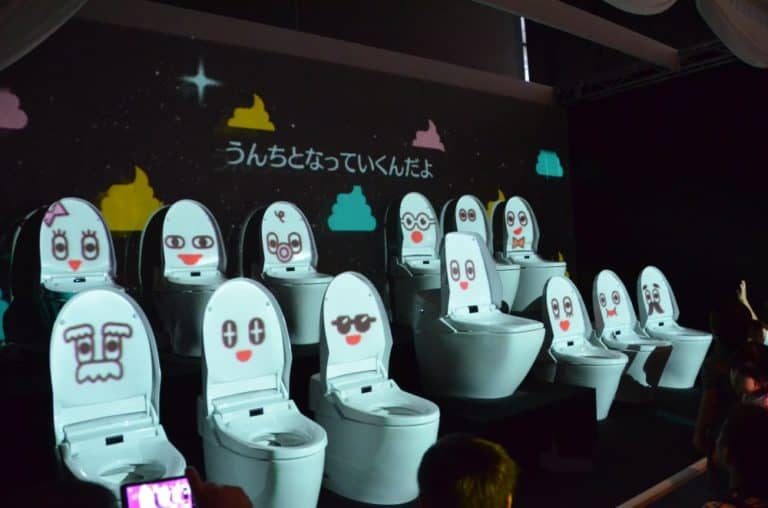 [ Aug.2014 ] A friend of mine took us to "Miraikan (National Museum of Emerging Science and Innovation)" in Odaiba, Tokyo to see futuristic Japan.
We found that a special exhibition about toilet happened to be on there.
The title was "Toilet? Human Waste & Earth's Future".
It was a serious exhibition making people think about toilets and excretions, but it was well made so that we laughed here and there and we enjoyed it very much.
Especially the corner where people wear soft toys of poo and slide down into the huge toilet was very popular.
A lot of children were making a long queue and of course we joined them.
There was a corner to show the varieties of poos and there you could even smell them.
Here even I felt a bit sick, really.
The Japanese toilets are on the cutting-edge.
I feel impatient that these toilets do not spread quickly enough to all over the world because of some problems of water and sewerage systems.
In this exhibition, they asked us "What would happen if there were no toilets?" and explained that there is a close link between the toilet situations and the country's mortality of children.
Surely, the issue of excretions directly connects with people's life.
It was a great special exhibition which made us think about it enjoyably.